Drying Your Hair With a T-Shirt Is the Secret to Healthier Hair
May 05, 2022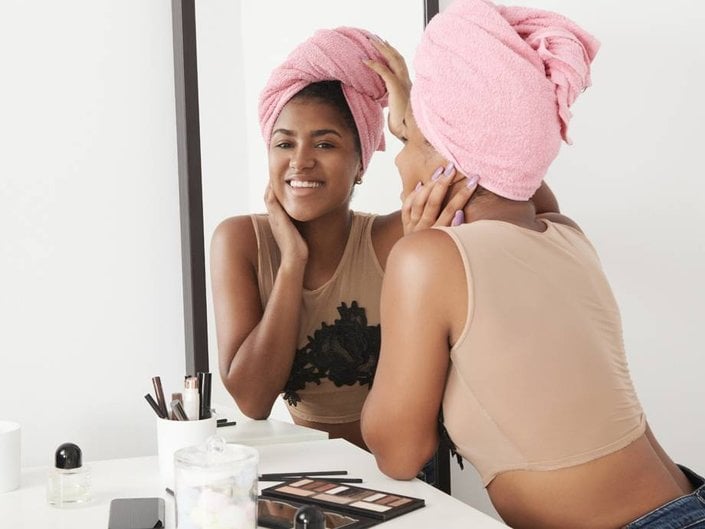 How to Dry Your Hair With a T-Shirt
Instead of drying your hair with a towel post-shower, swap it for a cotton T-shirt. "When hair is wet, it becomes weaker and softer," explains hairstylist Isabella Vázquez. "If we use a regular towel to dry it, the grooves of the towel become aggressors to the cuticle of the hair. Towels absorb all the moisture from our hair when what we want to do is absorb the excess water without stripping it of the moisture that helps the hair from becoming frizzy."
So why a cotton shirt, you ask? Vázquez says the T-shirt will absorb excess water while preventing frizz. "Because T-shirts do not have rough grooves like a towel, the flat surface allows water to sink in and slides over the hair instead of roughing it up."
Another great alternative to using a regular towel is a microfiber towel. We like the Turbie Twist Microfiber Towel Wrap because it's lightweight and will give you the same smoothing benefits as a T-shirt. This drying method works especially well for those with curly hair who are all too familiar with frizzy fiascos. Unlike thick, fluffy towels, a T-shirt or microfiber towel will dry your strands without disrupting your natural curl pattern.
Tutorial: How to Wrap and Dry Your Hair Using a T-Shirt
STEP 1:

Soak Up Excess Water

After washing your hair, take a cotton tee and use it to gently wring out any excess water.

STEP 2: 

Line Up Your T-Shirt

Then, lay it flat on an elevated surface, like your bed. Flip your hair upside down and place it on the front of the T-shirt so your hairline lines up with the neckline.
STEP 3:

Use This Folding Technique

Fold the bottom part of the T-shirt over the back of your head, then grab the neckline and sleeves and twist to gather them. Finish by tying the sleeves together at the back of your head.

STEP 4: 

Wait

Leave the T-shirt on for 10 to 15 minutes, then undo and style as usual.
Some people prefer to put product into their hair before wrapping it up in a tee. Experiment to find the combination that works best for your hair type. If you like to style your hair after you shower, run some mousse or styling cream through your strands before twisting it up in the shirt. We love the
Carol's Daughter Divine Strength Leave-In Cream With Castor Oil
, especially for those trying to strengthen weak hair.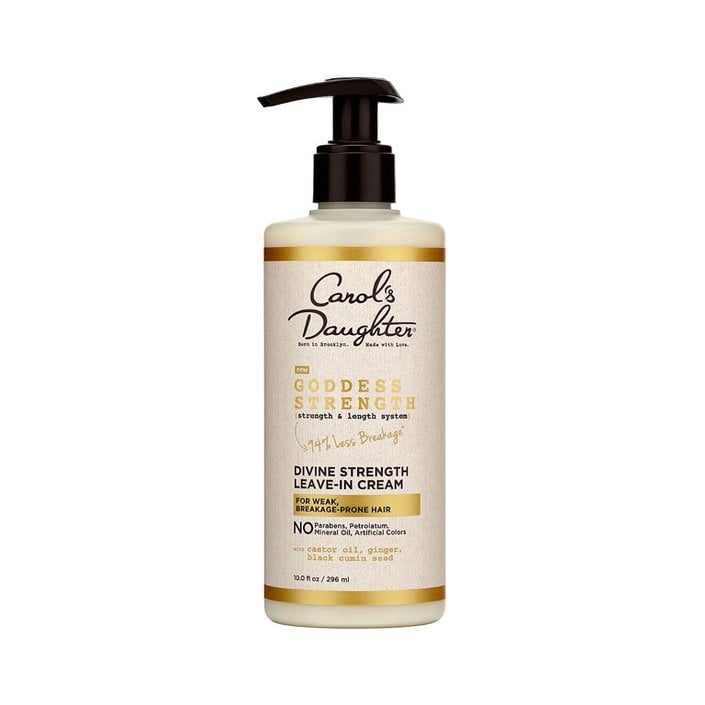 For nourishing oils or smoothing serums, like the
L'Oréal Paris Elvive Extraordinary Oil
, apply once you've let your hair down from the tee. When your hair has dried — either naturally or with a blow dryer — you'll be able to notice how smooth it feels.
Read more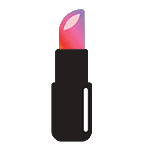 Back to top