The Secret to Removing Static From Hair and Taming Flyaways
December 27, 2019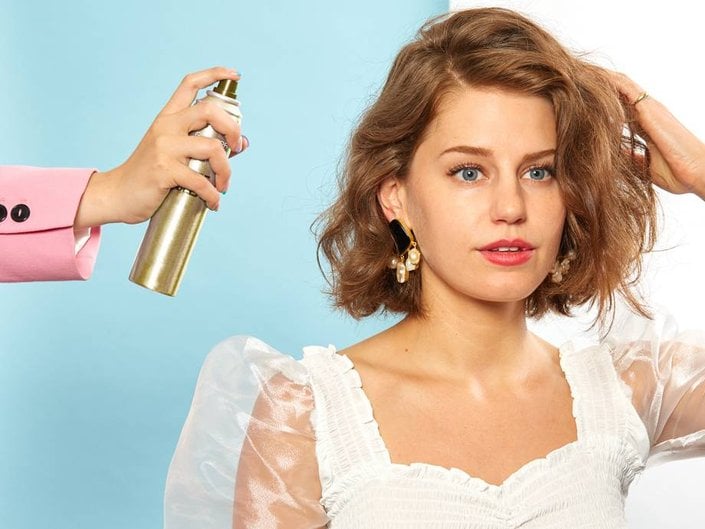 Nothing takes a toll on a fabulous hair day quite like static and some flyaways that decided to go rogue. Seriously though, how do those little, baby hairs even manage to stay so, like, vertical? It's a mystery that never ceases to amaze us. Alas, those pesky little wisps never stop making their presence known — especially come winter time. Given our increasing frustration with frizz and flyaways that insist on ruining our otherwise perfect photo op, we turned to celebrity hairstylist Justine Marjan for advice. Ahead, find out her tips and tricks for getting rid of static and making flyaways stay put — and stay down — all day long. 
Keep Hair Hydrated and Healthy 
If you've noticed an abundance of new (unwanted) flyaways during the chilly season, it's probably because the dry air brings about excess static and frizz. The key to stopping hair from flying away? Moisture. "How to prevent flyaways will depend on your hair type and texture, but overall look for moisturizing products that suit your specific hair needs," says Marjan. "In general, smoothing shampoo and conditioner do wonders and a hair mask weekly is ideal." 
If you're really looking to amp up your hair's hydration and fight off breakage, try doing a simple apple cider vinegar rinse in the shower using cool water. "It'll close the cuticle layer of the hair and seal in split ends." Using a bit of leave-in conditioner post-shower is a must, too, especially if you'll be heat styling. Marjan recommends the Balmain Leave-In Conditioner Spray and a bit of the Gisou Honey-Infused Hair Oil on the ends of the hair. We also like the L'Oréal Paris Elvive Dream Lengths No Haircut Cream.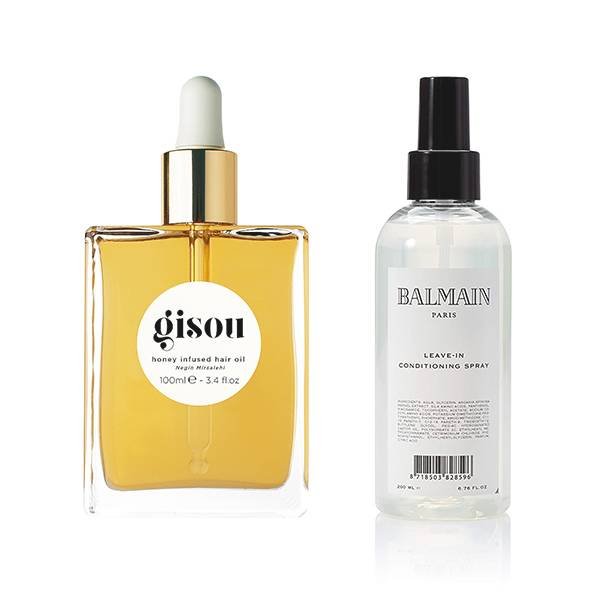 Be Careful With Heat 
"It's a myth that the hotter the iron the better the result," says Marjan. "If an iron is too hot it can actually cause heat damage to the hair. It can blow out the cuticle layer of the hair and result in more frizz, flyaways and style that won't last."She recommends GHD hot tools, which only reach 365 degrees, the ideal heat to style the hair without causing damage. Once the hair is dry, Marjan says to give each section a cool shot with the blow-dryer to keep the style in place. 
Brush Down Baby Hairs 
If you've hydrated your hair, styled sans excess heat and still have a few misbehaved flyaways, don't worry. Spray a bit of strong hold hairspray, like the Oribe Superfine Strong Hold Hairspray, on a smoothing brush and run it through your hair, focusing on static-ridden sections. We also like the L'Oréal Paris Elnett Satin Extra Strong Hold Hairspray.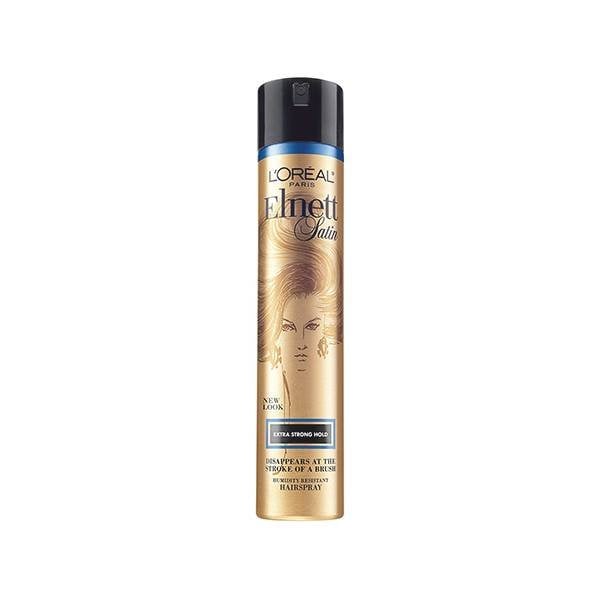 Choose Sheets and Towels Wisely
Turns out, your sheets and towels may be to blame. Shocking, right? "Regular cotton pillowcases cause friction with your hair when you sleep resulting in bedhead, frizz and breakage," says Marjan. She recommends swapping out your run-of-the-mill sheets for silk pillowcases. "They don't pull moisture from your hair, keeping it smooth and your style intact." 
When it comes to towels, Marjan says that using a microfiber option is ideal for the same reason. "Regular towels are way too harsh for our hair, especially because when hair is wet it becomes elastic, making it much more fragile." If you don't have a microfiber towel on-hand, use an old, cotton T-shirt and gently squeeze out excess moisture after showering. 
Keep Dryer Sheets in Your Bag
The lack of moisture in the winter air can cause flyaways to persist despite our best efforts. "Even running a dryer sheet or anti-frizz sheet over the hair can help balance out the electro currents in the hair that cause static," says Marjan. 
Read More:
WTF, Why Is My Foundation Turning Orange? 
Don't Panic: Here's How to Fix the Eyebrow Mistake You Just Made 
How to Speed Up Your Makeup Routine Like a Pro
Read more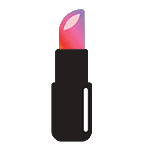 Back to top