Thick Hair Problems
May 22, 2017
Ah, thick hair. All you ladies with an abundance of hair have probably received countless compliments on yourluscious thick hair and more than a few looks of envy. Little do people know that with thick hair comes great responsibility (and sacrifice). We're here to tell you that we know your struggle is real. Take a look at the problems only thick-haired gals could understand. (And for those with curly-hair problems, we feel your pain too. Check out our 10 Problems devoted to you!)
And when you're done laughing — and crying — over your abundance of hair, toughen up and show that mane who's boss. Take back the control and take in these tips on how to keep your thick hair your crowning glory.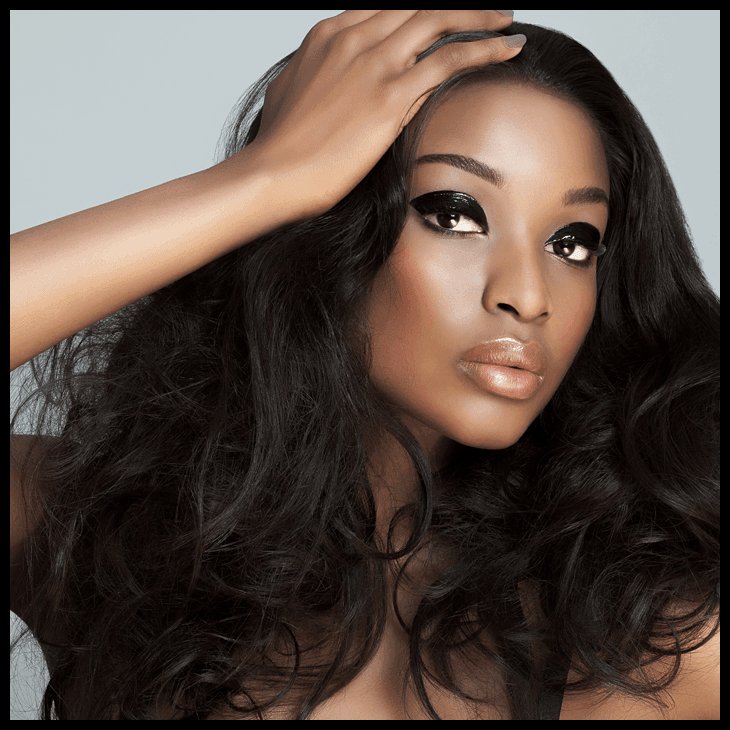 You Know You're A Thick-Haired Girl If...
You've snapped so many hair ties over the years, you created a graveyard of sorts in your bedroom as a memoriam to all those lost elastic souls.
You've stopped getting attached to

brushes or combs

, as they are often no match to the incredible force that is your hair.

Bobby pins

enter your hair as pins and exit as horseshoes. EVERY SINGLE TIME.
Blowdryers don't cut it. Hand me that leaf blower, please.
You shed like a Golden Retriever.
Your hair is Mount Everest to any and all hairstylists, as it is something that needs to be conquered.
Your hair is also the Bermuda Triangle for all hair accessories. Heck, just the other day you found a butterfly clip while you were brushing through it … from the 8th grade.
Even the tightest

top knot

ends up looking like a jumbo cinnamon roll on the top of your head.
Humidity has been your arch nemesis since birth. A nemesis that always wins.
You have a love/hate relationship with ponytails (and headbands). While they bring such simple, carefree joy, within minutes, they also bring headaches.
Oh, and that super-cute bob trend looks more like one of the great pyramids in Egypt. Yikes.
The Ins & Outs of Thick Hair
All jokes aside, having voluminous, thick hair can actually be a VERY good thing, especially if you've got the right amo to keep it under control. To keep all of you thick-haired ladies happy and peaceful, we consulted with L.A.-based hair guru Craig Wcislo, veteran stylist at Luxe Lab in Santa Monica. Check out the super-vital nuggets of wisdom he dropped on us in regards to thick hair:
Go Long: "

The plus side of having thick hair is that you can carry off length better than fine hair," says Wcislo. "Create more movement by layering and texturizing."

Layer It Up: "

More aggressive layering and texturizing will remove weight and bulk, and creates more movement," says Wcislo. "With shorter hair, texturizing can remove bulk, while more layers will create volume to build shape, both of which can be useful depending on the silhouette you want."

Volumizers Are Not Your Friend: "

Sometimes you may want to use lighter weight products," says Wcislo."The weight of your hair can work against you if the products are also pulling it down!"

Get On the Dry Shampoo Bandwagon ASAP:

"Dry shampoos are a thick haired girls best friend," says Wcislo. "Try VIP spray from Kerastase to extend a blowout for an extra day or three, and give your arms a break."

Split Your Hairs:

Whether you're blow drying, curling or flat ironing,

"Thi

nk about sectioning," suggest Wcislo. "Grab the most comfortable amount of hair you can handle at a time, and then clip the rest of your hair out of the way. If curling it, think about vertical sections wrapped around a rod to create a loose softer wave. You already have more hair than the rest of us, so you can do less and still have volume and texture without getting too big."

DON'T Follow Directions: The bottle addresses thin-to-medium thickness hair types when suggesting the amount of product to use. "

Just remember you may go through 3X the amount of products a less thick head of hair may use," says Wcislo.

So use trial and error to figure out what your correct amount is, but use the directions listed on the label as your starting point and increase from there.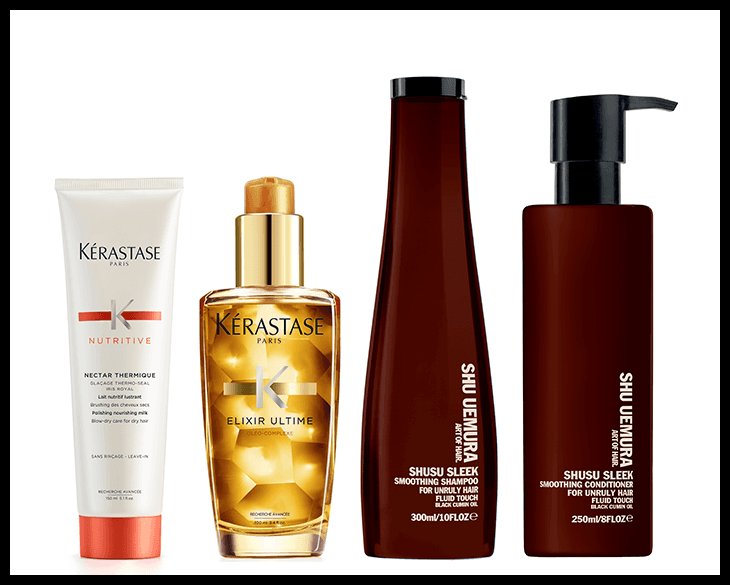 Your Thick-Hair Tool Kit
Kérastase Nectar Thermique:

If your thick mane leans on the dry or parched side, this leave-in is the way to go, according to Wcislo. "The thermique will equalize the porosity of your hair, so the styling product will spread evenly."

Elixer Ultime from Kérastase:

Since thick manes are prone to dryness and dullness, enlisting shine-inducing serums like this one is a good idea, says Wcislo. "It will add emollients and shine, while also softening the hair and letting it lay more languidly."

Shusu Sleek Shampoo and Conditioner from Shu Uemura

:

Nourishing, moisturizing formulas like this one provide some much-needed softness. "This shampoo will soften even the most rebellious tresses," says Wcislo. Oh, and don't skimp on the conditioner, either. Gentle enough for color-treated hair, this natural option deeply hydrates dry hair, giving it a much-needed reboot.

The Spin Pin:

Only thick-haired ladies know the drama that comes with twisting and turning your hair into an updo. We recently discovered the wonders of this little spiral number and

found multiple ways to create some hair magic with it

. Do yourself a favor and buy a pack. Your topknots and twists will never be the same.

No-Damage Ponytail Holders:

With all the hair ties snapping over the years, you've probably lost hope in finding

a hair tie that will hold your hair

, well sans breaking or taking half your hair with it. Get your hands on these anti-break hair ties that can be pulled, tugged and twisted without a single snap in sight.

Garnier Fructis Sleek & Shine Anti-Frizz Serum:

The unmanageable, easily broken strands you once dealt with on the daily will be a thing of the past with this argan-oil-infused formula. Apply some of this stuff after your shampooing and conditioning and watch the smoothing magic happen.

Coconut Oil:

Sometimes, the best solutions are the simplest ones. Whether as a mask or post-styling smoothing agent, coconut oil will definitely not let you down. Keep a tub in your bathroom to keep that frizzy mane hydrated and healthy.

Pureology Curl Complete Moisture Melt Masque:

If you're one of the lucky ones with thick curly hair, keep your ringlets looking shiny and new with a masque designed especially for letting your curls fly free.

L'Oréal Paris Extraordinary Clay Dry Shampoo

: Since you'll be cutting down on the shampooing, spritz your mane with some dry shampoo in between washes to absorb oils and avoid a greasy effect.

Matrix Biolage Whipped Mousse

:

Give your full curls shape, shine and some much-needed buoyancy with a lightweight mousse that combines control and softness perfectly.

Carol's Daughter Marula Curl Therapy Softening Serum

:

Before Mother Nature hits hard with rain, wind and/or humidity and causes an explosion of frizz, enlist the help of a softening, finishing spray to seal in moisture first.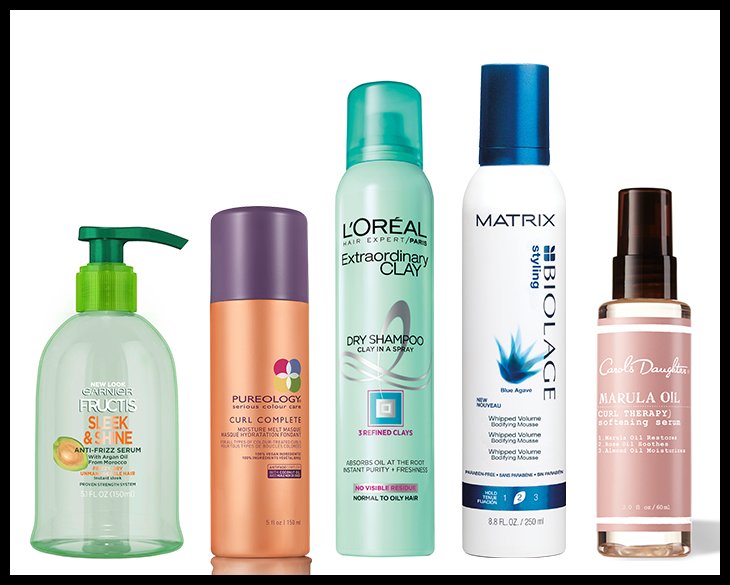 Now check out our latest hair care tips and tricks! #ThickHairedGirlsUnite
Got a funny thick hair comment or story? Tell us in the comments below!
Read more