How to Manage Thick Hair Like a Pro
April 05, 2021
Having thick hair can be both a blessing and a curse. Thick strands look great in a ponytail and in braids, and others have to pile on the volumizing products to get their hair to resemble the lusciousness that you were born with. But thick hair also takes forever to dry and style and can be difficult to manage. But with the right products and styling know-how, you'll enjoy more of the pros than the cons. Here, Santa Monica, California-based hairstylist Craig Wcislo shares his top tips for getting the most out of your thick hair.
Go Long
"The plus side of having thick hair is that you can carry off length better than fine hair," says Wcislo. "Create more movement by layering and texturizing."
Layer It Up
"Layering will remove weight and bulk and create more movement," says Wcislo. Layers can also help create shape to give you the perfect silhouette. For layered haircut inspo, check out this guide.
Stick to Lightweight Products
"The weight of your hair can work against you if the products are also pulling it down," he says. Try the Carol's Daughter Wash Day Rose Shampoo and Conditioner, which are gentle, sulfate-free formulas with micellar technology.
Load Up on Dry Shampoo
If you have thick hair, you can likely get away with washing your hair less often than those with thin strands. "Dry shampoos are a thick-haired girl's and guy's best friend," says Wcislo. Try the Garnier Fructis Texturizing Invisible Dry Shampoo, which helps add body and definition to hair, in addition to extending the time between washes.
Section, Section, Section
Whether you're blow drying, curling or flat ironing, creating sections is key to styling thick hair. "Grab the most comfortable amount of hair you can handle at a time, and then clip the rest of your hair out of the way," says Wcislo. If curling, think about vertical sections wrapped around a rod to create a loose softer wave. You can do less and still have volume and texture without making it look too big."
Don't Always Follow Directions
"You may go through three times the amount of product than a less thick head of hair may use," says Wcislo. Use trial and error to figure out what your sweet spot is.
Read more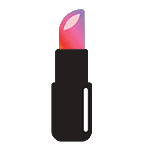 Back to top