What Is Toning Shampoo?
September 18, 2019
Clarifying, volumizing, hydrating, smoothing — taking a walk down the hair-care aisle presents one with a dizzying display of labels. For the most part, what each product promises is clear. But there is one adjective that seems puzzling when placed in front of the word shampoo. "Toning." To decode this hair-care mystery, we asked hair expert Zachary Morad to give us the scoop on toning shampoo.
What Is Toning Shampoo?
Toning shampoo, also commonly recognized as simply "purple shampoo," is a pigment depositing shampoo. "It's a great way to keep your color fresh between salon visits," says Morad. "Lavender shampoo is probably the most popular due to its ability to mute brassy tones in blondes. As blonde hair oxidizes it can begin to turn yellow or orange." The purple pigments work to counteract those harsh tones — purple and yellow — as they're the exact opposite on the color wheel.
Try Biolage Colorlast Purple Shampoo With Fig and Orchid for blonde hair. It conditions and tones to neutralize brass, warm and yellow tones and smooths strands for a silky finish.
Who Should Use a Toning Shampoo?
Toning shampoos are most often found in the showers of blondes, but all hair colors can benefit from them. Red hair can also fade fast, so people with it can benefit from a toning shampoo designed for redheads. "Toning shampoos can also add dimension to brown hair, making it richer and more radiant," says Morad. "Lavender shampoo is also great for anyone with silver or gray hair, which can turn yellowish due to various factors such as the environment and smoke." Try Pureology Reviving Red Shampoo Oil to keep your stands shiny.
When and How Do I Use Toning Shampoo?
Morad recommends using a toning shampoo once or twice a week to maintain color and combat dullness. Lather up, let it sit for a few minutes (usually no more than five minutes, but be sure to read the directions on the bottle) and rinse it out.
If you do over-do it with the purple shampoo, don't stress. Another wash with a clarifying shampoo can remove any evidence of overindulgence.
Read More:
This New Hair Brand Will Ship Personalized Hair Color Straight to Your Door
I Use a Hair Mask Every Time I Shower and My Hair Has Never Looked Better
How to Prevent Dry, Brittle Hair — Tips & Tricks You Need to Know
Read more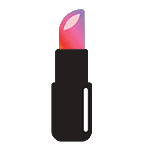 Back to top