Meet Yolanda Cooper, Founder of We Are Paradoxx, A Hair Brand With a Mission to Help the Environment
November 27, 2019
Meet Yolanda Cooper, founder of the hair-care brand, We Are Paradoxx. Cooper discovered her passion for hair at the tender age of three but discovered her talents with scissors after an impromptu haircut on her boyfriend when they were teenagers. Since then, without any formal training, she went on to become a stylist and launched We Are Paradoxx. Now, she's passionate about expanding the idea of clean beauty to include hair products all while helping the environment one shampoo at a time. Read on for more about her journey.
How did you get started in the hair industry?
I've always loved hair. It was my thing from when I was a toddler. I used to go into my mom's room to play with her hair tools and makeup, and I wasn't like any other toddler, it was always perfect and meticulous — even at the age of three. When I was 17, my boyfriend (who is now my husband, so it couldn't have been that bad!) said he needed his hair cut. So, I took a pair of scissors to his hair and it was amazing. From then on, I was always asked by family and friends to cut their hair and have been cutting and styling ever since — untrained. That is until recently when I went to do a one-day intensive cutting course to refine my skills. I have been coloring and experimenting with my own hair for as long as I can remember. It is such a great way to be able to express yourself and that you can change depending on how you are feeling. We at We Are Paradoxx are not trained hairstylists, nor do we pretend to be, I wanted to create a hair brand by consumers, for consumers. We want to show that you don't need a stylist to create the look or finish you want.
What inspired you to launch We Are Paradoxx?
A couple of years ago I had a eureka moment and invented the Supernova — the world's first cordless three-in-one hair tool that combines a straightener, wand and tong in one travel-friendly tool. I then took a step back and reflected on the products I was using on my hair. I looked at what was in the bathroom and found that I was just using whatever was available when I did my weekly shopping. It was a complete afterthought that needed to change, and I want to help others make that change, too. Having worked in the beauty industry for six years, I learned a lot about formulation. I noticed I was taking care of my skin by using natural and organic skin-care and cosmetics products with key ingredients that really work without damaging the environment. I wanted to create a range that was as organic and natural as possible (all of our products as over 90% certified natural) to take care of your hair and the environment but that also looks great that you would want to share on Instagram.
Can you tell us about why you chose to make the brand 90% plastic-free packaging?
It was a no-brainer for me. I was forecasting how many products I thought we would sell and thought to myself, "I just can't release that much plastic into the world." Every piece of plastic ever made still exists and too much of it ends up in the sea or in landfill. Even recycling programs aren't effective enough, particularly with bathroom products as so few people recycle from their bathroom. While it is a greater cost to us as a business financially, choosing plastic-free packaging where possible means that we are doing what we can to protect our environment. If we can encourage other brands to follow suit, even better.
Can you tell us more about your other environmental and social responsibility efforts?
We are members of 1% For the Planet through which we give 1% of our turnover to environmental causes globally. We launched Plastic Free Beauty Day on June 17th as a social movement, giving us a platform to highlight environmental concerns, call on the industry and press to take action. All of our products are vegan, cruelty-free and toxin-free. Finally, all our employees are given one week a year in addition to their leave to volunteer with local social causes.
What advice do you have for female entrepreneurs?
If you want others to believe in you, you've got to believe in yourself. Starting a business is daunting, but you have to begin with the ultimate belief that your idea is worth it and that you can achieve it. Without that, you won't get anywhere.
What is your favorite product from your line?
It has to be We Are Paradoxx Hangover Hair Elixir. This lightweight hair oil is so versatile, I always carry it in my handbag to avoid any windswept, frizzy hair disasters, and I even apply it to my skin when it's dry. Honestly, I can't live without it.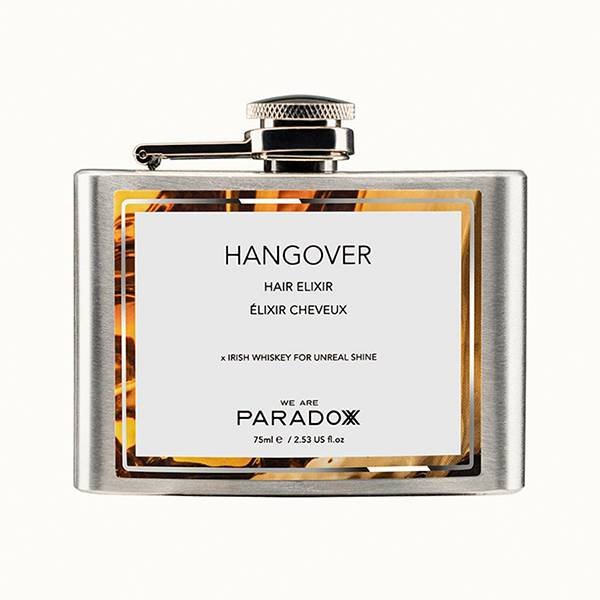 What's your favorite part of your job?
That every day is so different, that I get to work with a great, passionate team and that I get to do what I love everyday. I can't choose one favorite.
What does beauty mean to you?
Feeling confident, happy and natural within yourself so you can concentrate on the important things in life.
Read More:
5 Red Hair Color Ideas for Every Skin Tone
Your Step-by-Step Guide to Achieving Covetable Silver Hair
Read more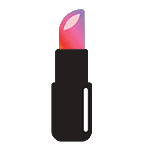 Back to top