What Does a Clay Mask Do for Your Hair and Scalp?
October 21, 2022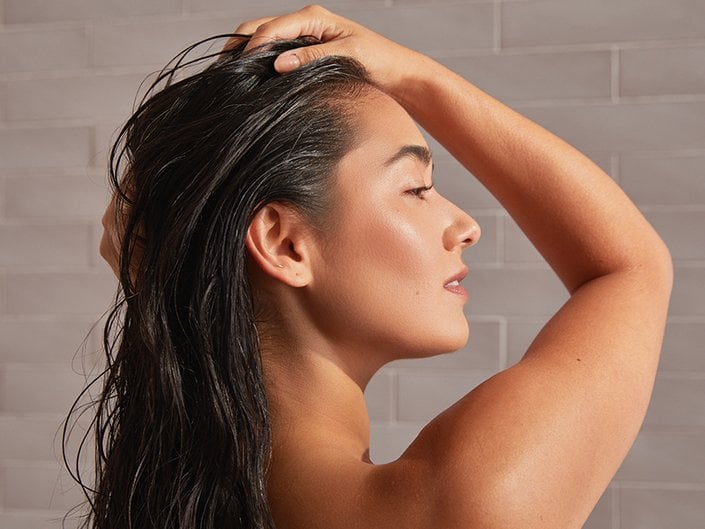 Let's talk about one of hair care's secret weapons: clay treatments. Using a hair mask with clay has its advantages — we're talking oil absorption, moisturizing and more. Not sure where to start? No worries! Ahead, we tapped Matrix Artistic Director Nick Stenson and board-certified dermatologist Dr. Marisa Garshick to walk you through everything you need to know about using clay for your hair and scalp.
What Is Bentonite Clay?
Found in many skincare and hair-care products, bentonite clay is a thick clay made from volcanic ash. It might look and feel a bit like mud, but don't let that sway you; it works as a sort of superfood for your hair.
"Bentonite clay is ideal because it moisturizes while removing impurities and dead skin cells," says Nick Stenson. "I recommend when choosing a clay mask to select one that also has amino acids infused in the formula to reinforce the hair's strength."
What Is Kaolin Clay?
One of the mildest clays (and classified as a white clay), kaolin clay is a gentle ingredient popular in skincare and known for its effectiveness at removing impurities from the skin without irritation. In hair care, kaolin clay is often incorporated into formulas for its clarifying benefits as well.
"Kaolin clay is a less absorbent clay, so it can be considered a gentle clay which makes it better for those with sensitive or dry skin," says Dr. Garshick. "That said, it helps to gently exfoliate by lifting away dead skin cells, helping to improve the texture."
Kaolin clay happens to be one of the star ingredients in the L'Oréal Paris Elvive Extraordinary Clay Rebalancing Shampoo, which removes excess sebum and impurities from the hair, therefore providing a deep cleanse. The formula also helps to hydrate the hair, giving it a revived, nourished appearance.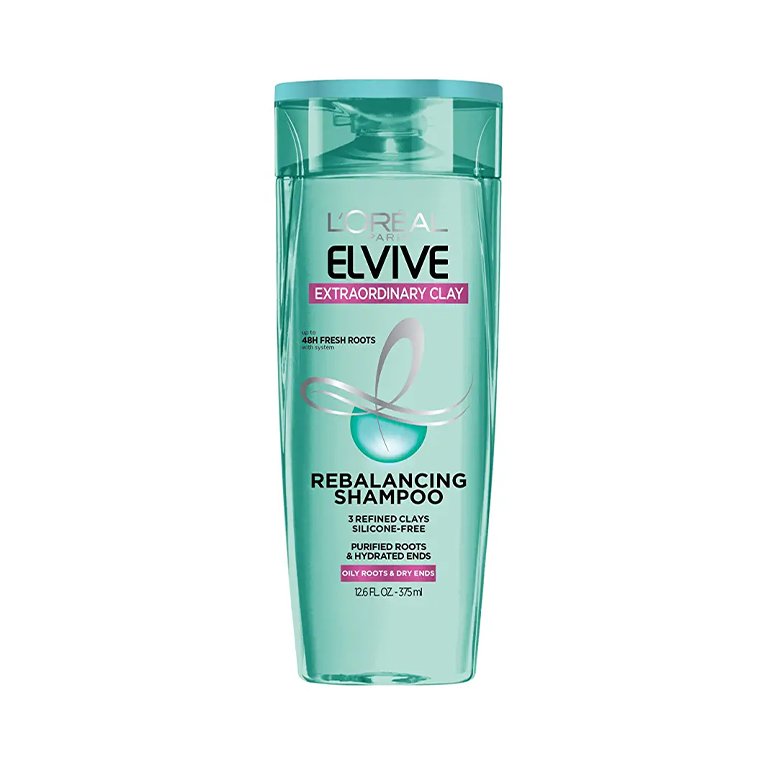 What Does Clay Do for the Hair and Scalp?
"When used on the hair and scalp, [the clays] help to reduce build up and flaking, by clarifying the hair and scalp," says Dr. Garshick. "Bentonite clay may also help to hydrate the hair and scalp. By helping to remove build-up, these clays can also help to leave the hair looking healthy and shiny."
Another benefit of bentonite clay is oil absorption, which may make it perfect for oily scalps. Dr. Garshick explains that "Bentonite clay, which comes from volcanic ash, is an absorbent clay that can help eliminate excess oil on the surface of the skin, and when used for the hair is also known to provide moisture."
How Should You Use a Clay Mask?
If you don't use a shampoo with clay in it, different kinds of clay masks can be super beneficial to your hair in various ways. According to Stenson, clay masks can offer a deep cleanse and moisture to the hair and scalp.
"Any hair type can benefit from using a clay mask, particularly dry and frizz-prone hair types due to its gentle cleansing and nourishing effect," says Stenson, who recommends that a clay mask be used roughly every three shampoos or cleanses.
Because of its oil-absorbing properties, Dr. Garshick recommends clay masks most strongly "for those with oily scalp and hair to eliminate excess oil." She adds that "even those with dry scalp or dullness of the hair can also benefit, as the bentonite clay also offers hydration to the scalp and hair." According to Dr. Garshick, masks should be used generally once per week, though the frequency may vary depending on individual needs and hair type.
One of our favorite clay hair masks is the Kérastase Specifique Argile Équilibrante Cleansing Clay, which is made to give oily hair and scalps a deep, purifying cleanse.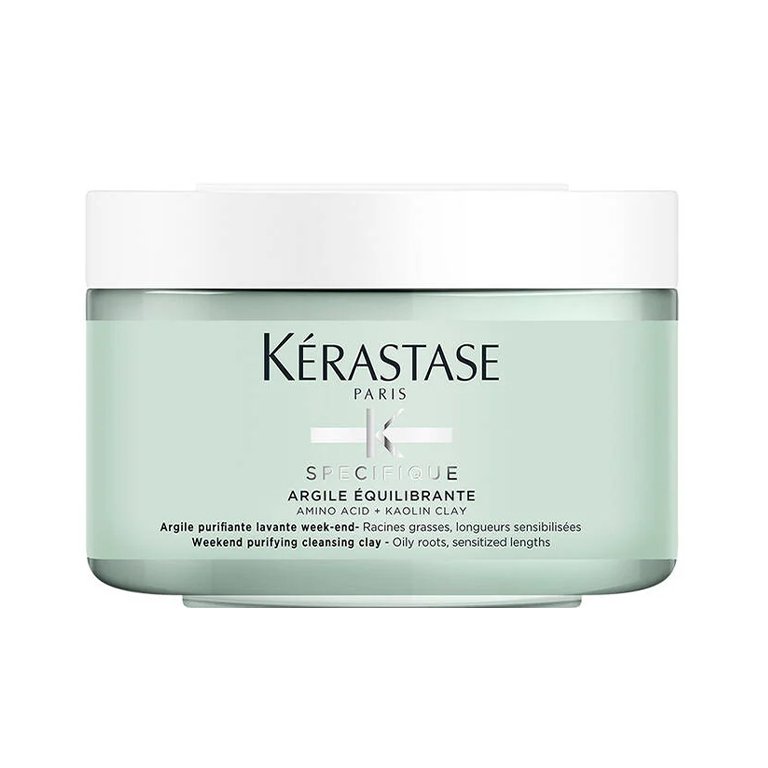 Photo: Chaunte Vaughn
Read more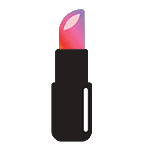 Back to top