The Right Cleansing Conditioners and Co-Washes for Your Hair Type
April 28, 2022
Cleansing conditioners
, also known as co-washes, are latherless formulas that are used to cleanse the hair without stripping it of natural moisture. They're commonly used by those with wavy,
curly and coily hair types
because they're great for revitalizing curls while adding necessary moisture. But the truth is, anyone can co-wash their hair. The trick is finding the right formula that works best for you. If you're interested in replacing your
shampoo
with a cleansing conditioner, check out some of our favorite
co-washes
for every hair type and need here.
For All Hair Types
1 / 7
For All Hair Types
This hair oil conditioner has a lightweight, translucent gel texture that helps to enhance shine and promote soft hair. It's infused with bergamot and essential oils to gently detangle and condition all hair types and textures.
For Color-Treated Hair
2 / 7
For Color-Treated Hair
If your hair looks a little dull and lackluster due to intense dryness, this conditioning balm might be the hair-care savior you're in need of. It provides six hair benefits in one formula, including cleansing, conditioning, detangling and softening powers all in one. It's also safe to use on color-treated hair, which is our favorite part.
For Wavy to Coily Hair
3 / 7
For Wavy to Coily Hair
This creamy co-wash works to lightly cleanse the hair while keeping it moisturized thanks to the inclusion of coconut oil, marula oil and olive oil. It's recommended to use when your hair needs a little reset as opposed to a deep clean, and is best used on wavy to tightly coiled hair types. It will help maintain your natural curl pattern and provide frizz control.
For Chemically Treated Hair
4 / 7
For Chemically Treated Hair
Tame chemically-treated or damaged hair with this weightless formula from R+Co. It contains a mixture of argan oil, green tea and natural extracts to strengthen your hair from root to tip — and is especially suitable for color-treated and coarse hair types.
For Curly Hair
5 / 7
For Curly Hair
Curly and coily textures will love this soothing co-wash formulated with amino acids, tomato fruit ferment, shea butter and avocado oil. It will leave your hair looking shiny, smooth, bouncy and strong.
For Natural Hair
6 / 7
For Natural Hair
Rinse away impurities and deeply moisturize hair with this sulfate-free, color-safe and no-lather cleansing conditioner. Not only does it leave your hair so soft you can finger comb through it, but it also strengthens your strands and adds shine.
For Dry, Thick Hair
7 / 7
For Dry, Thick Hair
Hydrate your curls with this ultra-nourishing formula that doesn't suds up and instead protects and restores moisture. It also helps to fight frizz and shield your hair from humidity.
Read more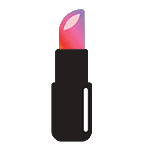 Back to top