Um, Why Is My Hair Turning Green?
July 14, 2020
Every summer, like clockwork, my hair decides to pick up a not-so-lovely green-ish hue — it's far from cute. I've experienced this hair color catastrophe for years — it spans both my time as an au natural brunette and as a fake blonde. I thought chlorine exposure was to blame, but after going through a summer sans a dip in the pool, the unwanted green tinge still crept up on my strands. What the heck was going on? To get the answers my hair and I so desperately needed, I turned to the experts for some insight. Ahead, Matrix celebrity stylists George Papanikolas and Nick Stenson are sharing exactly why hair can pick up green hues come summertime and some tips for stopping the color mishap.
Why Does Hair Turn Green in Summer?
It's true, chlorine can definitely give your hair a green-ish tint. But contrary to popular belief, chlorine isn't the sole cause of green hair. "Chlorine damages porous hair by drying it out and rendering it susceptible to external aggressors," says Stenson. "But copper oxidizing in the hair is actually the culprit for delivering shades of green." He explains that while this copper deposition is most notably caused by the erosion and rust of pipes or drainage systems in pools, it can also be a result of high mineral content in your shower water.
Porous, dry hair is most susceptible to absorbing this mineral content and will be more prone to show a color change. "Copper oxidizes to green, the same way a home with a rusted copper roof turns green," says Papanikolas. He explains that the copper deposits bind with proteins in the strands and produce a green tint. "These changes are most visible on blonde hair, but if you have highlighted darker hair it will also be more porous to the minerals." Pair porous hair with over-exposure to UV rays, and you'll likely notice fading and changes in your color, even if it's a darker tone.
How to Protect Hair
If you suspect that the cause of your green hair is rusted pipes in the pool, not the mineral content of your actual tap water, wetting your hair in the shower before hopping in the chlorine may just solve your problem. "Hair is like a sponge, so if you first wet it with fresh water before you enter the pool, the less chlorinated water (and copper!) will be absorbed," says Papanikolas. Stenson adds that saturating your hair with a moisturizing leave-in treatment, like the Matrix All-in-One Coconut Infusion Multi-Benefit Treatment Spray, is also beneficial. "I recommend shampooing and conditioning hair immediately after swimming, too," he says. "This will help avoid the oxidation that results in green hair."
If you suspect that you have hard water in your home with a high mineral content, consider looking into a water filter for your shower. This will help filter out some of the minerals that are causing color changes.
How to Reverse the Effects of Green Hues
In a similar fashion to how purple shampoos can cancel orange tones in blonde hair, you're going to want to reach for red products in order to counteract the green tint. "Some home remedies include using tomato juice on your hair to cancel the green," says Papanikolas. "You can also go to your stylist (if salons in your area have re-opened) and have them add a very sheer, golden copper gloss to your hair." If you're looking for an at-home color fix, try the Dark & Lovely Fade Resist.
Another DIY idea from Stenson? Grab some baking soda or lemon juice. "You can form a paste with baking soda and water and apply it to your hair as many times as necessary to remove the green," he says. "Alternatively, saturating the hair with lemon juice for up to ten minutes before shampooing and conditioning will also aid in removing unwanted green." As for your shampoo and conditioner, make sure to opt for color-safe, sulfate-free products. We recommend using a clarifying shampoo once a week, too, in order to avoid build-up. "The Matrix Biolage Normalizing CleanReset Shampoo is ideal because it removes impurities, avoids buildup and green tones, all without drying hair out." For a drugstore option, we also like the L'Oréal Paris Elvive Extraordinary Clay Shampoo.
Read more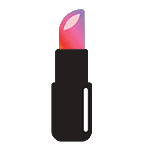 Back to top