Beauty Q&A: Can I Brush My Hair When It's Wet?
December 07, 2021
One of the first things you might do when stepping out of shower is brush your wet hair, but before you pick up that hair brush, you might want to reconsider your hair type, texture and tools. Brushing your hair when wet might make it more prone to breakage, so we asked George Papanikolas, Matrix Brand Ambassador for his best tips for avoiding damage.
Is It Bad to Brush Your Hair When Wet?
"It really depends on the texture of your hair," says Papanikolas. Straight hair tends to be more vulnerable to breakage, so it's better to brush it dry when it's in a stronger state. "Curly hair, on the other hand, can be tough to get through when it's dry and is much easier to manage when it's wet," he adds.
How to Brush Hair When Wet to Avoid Breakage
"It's important to be careful not to tangle your hair in the shower when you're shampooing and conditioning," says Papanikolas "Too often people pile their hair on top of their head, tangling it into a big ball." Instead, opt to gently shampoo your roots by pulling the shampoo through the ends without piling it on top. This will help you avoid tangling.
Next, avoid brushing sopping wet strands. "Allow your hair to naturally air dry for a few minutes before starting to brush the hair," he says. "This will make the hair less vulnerable to breakage — avoid pulling or tugging, and if you do feel a tangle, use your fingers to get them out."
Read more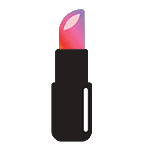 Back to top