How to Get Rid of Scalp Buildup for Shiny, Healthy-Looking Hair
February 22, 2023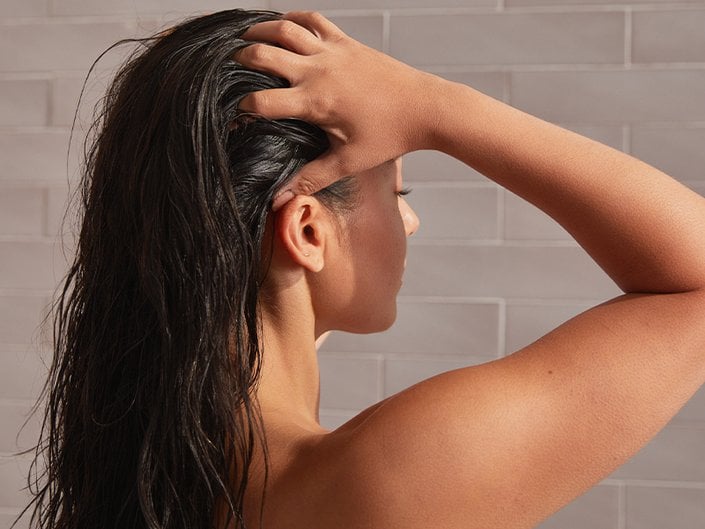 There's no shortage of products that promise to make your hair look its best, from thickening shampoos to leave-in treatments that amplify shine and strengthen damaged strands. But if you're not removing the buildup on your scalp, you're not getting the full benefits of your hair-care routine. Below, we rounded up five ways to tackle scalp buildup.
What Is Scalp Buildup?
Scalp buildup can occur from an accumulation of natural oils, dead skin cells, product residue and environmental irritants, like pollution or smoke. Even the type of water you have can contribute to scalp buildup — soft water can make it difficult to thoroughly cleanse your hair of product and grime. If left unchecked, the buildup can contribute to dryness, flakes, irritation or a greasy scalp. Aside from feeling uncomfortable, these issues can dull the shine of your hair and make it harder to manage when styling.
How to Get Rid of Scalp Buildup
Cleanse With a Clarifying Shampoo
Washing your hair with a clarifying shampoo one to two times a week will cleanse your scalp of residue and leave your hair with a renewed softness and sheen. We recommend using the Garnier Fructis Pure Clean Hair Reset Clarifying Shampoo, which balances your scalp and helps remove product buildup with a cleansing duo of aloe vera and citric acid.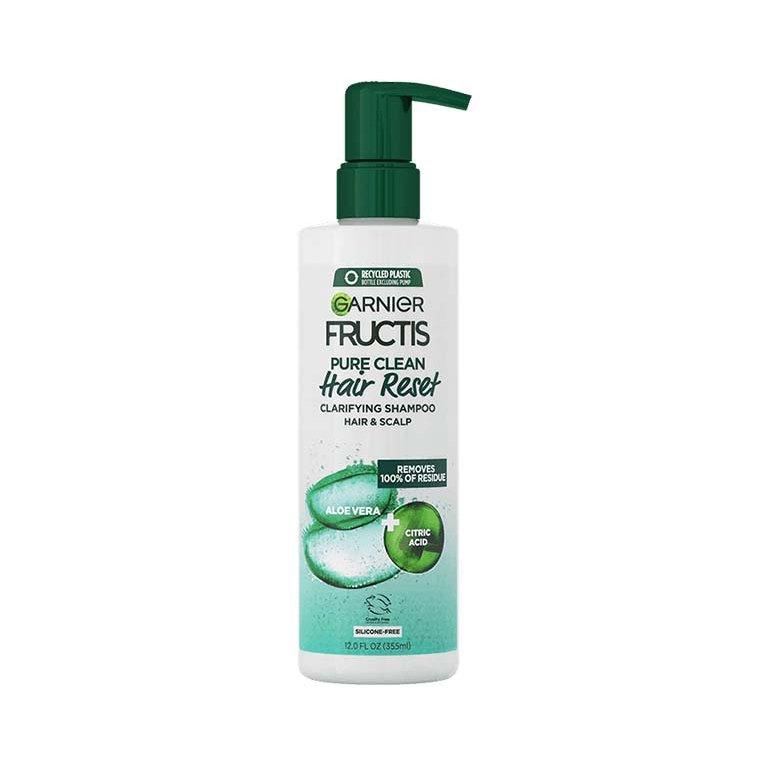 Try an Apple Cider Vinegar Rinse
One of the easiest DIY fixes for getting rid of scalp buildup and itchiness is to apply apple cider vinegar after you shampoo and condition your hair. "ACV rinses are great for detoxifying the hair and scalp and removing product buildup," celebrity hairstylist Netty Jordan previously told Makeup.com. "Not only does it lower the pH of the hair, it shuts and seals the cuticle layer to make the hair shiny, less frizzy and more manageable without weighing it down." To cleanse your hair without over-drying it, she recommends an ACV rinse once every one to two weeks — or once a month if your hair is already on the dry side.
Apply a Pre-Shampoo Treatment
Bridgette Hill, a certified trichologist and founder of Root Cause Scalp Analysis, calls pre-shampoo treatments "game-changers" for your scalp. She says the molecules in oil-based pre-shampoo treatments are smaller than those of typical shampoos, which allows them to better penetrate the scalp and eliminate buildup.
The Kiehl's Magic Elixir Scalp and Hair Oil Treatment is a lightweight oil treatment that moisturizes the scalp and adds shine to all hair types, including fine hair, without weighing it down.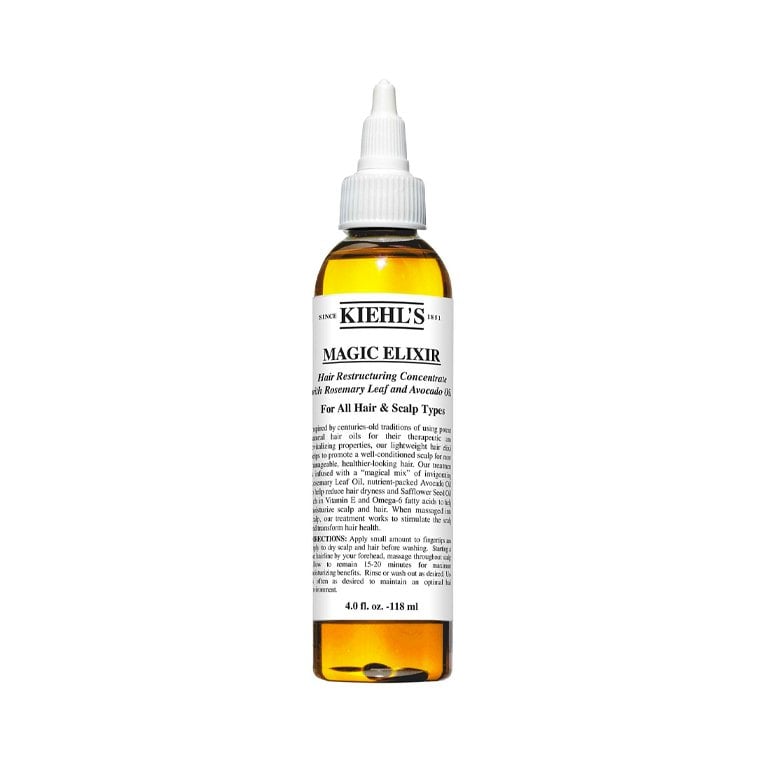 Exfoliate With a Scalp Scrub
"Scalp exfoliation, when done properly and gently, can remove scalp buildup, allowing our natural oils to keep the hair and scalp nourished and healthy," board-certified dermatologist Dr. Elizabeth Houshmand previously told Skincare.com. The key is not to over-exfoliate, and to choose a formula that's gentle enough for your scalp and hair. We recommend the Kérastase Symbiose Scalp Renewal Micro Exfoliating Scrub, a twice-weekly scrub that banishes flakes and dead skin cells with a formula of salicylic acid and plant-based exfoliating beads.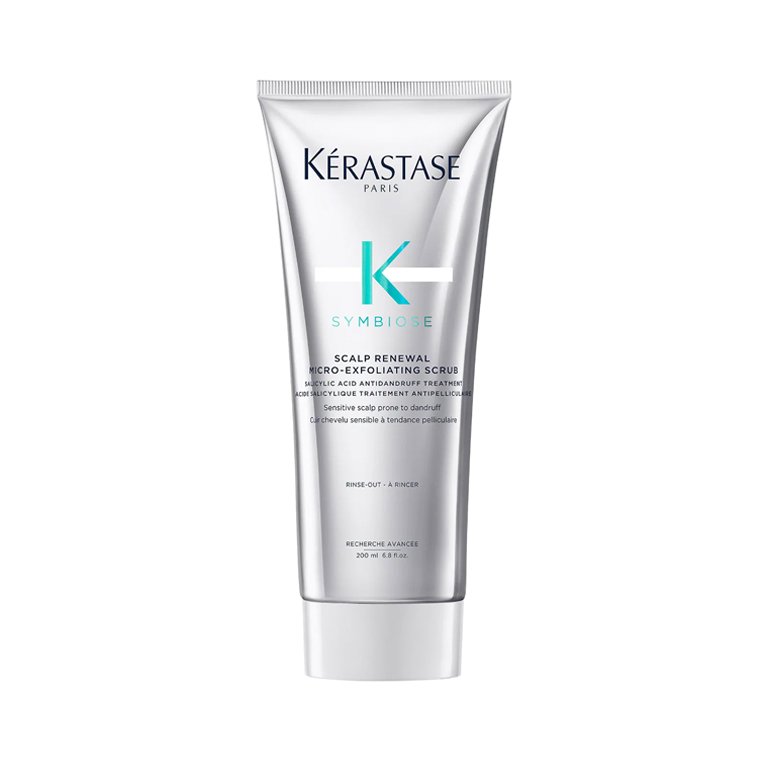 Massage Your Scalp With a Scalp Brush
Scalp brushes are another great way to exfoliate your scalp and distribute your hair's natural oils. Unlike regular hairbrushes, scalp brushes are palm-size tools with flexible silicone bristles that are designed specifically for massaging the root of the hair. When we asked Alexa Adler, the founder of scalp care brand Jupiter, how to use a scalp brush, she recommended using gentle, circular motions on the scalp while the hair is dry. Once you're in the shower, switch to front-to-back strokes to lather your shampoo and give yourself a relaxing scalp massage. The Jupiter Scalp Brush is a gentle yet effective choice for removing scalp impurities.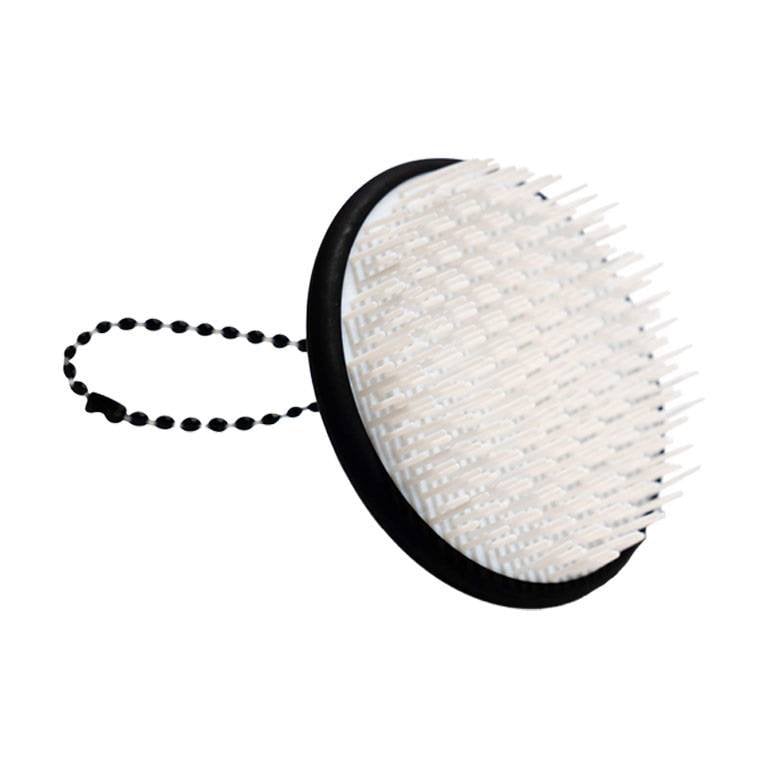 Read more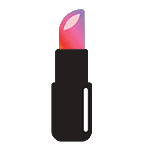 Back to top