8 Ways to Make Your Hair Shinier, According to the Pros
September 29, 2022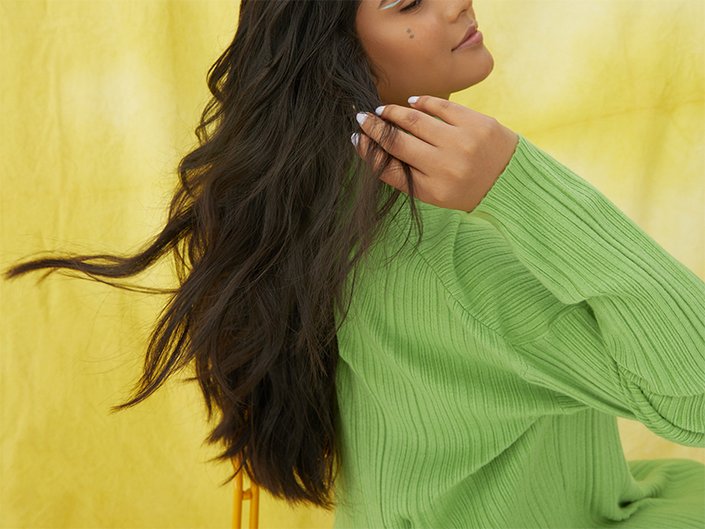 Not all of us are blessed with naturally glossy, shiny hair. Some of us (myself included) have been bleaching, coloring and heat-styling our hair for so long, the texture is more straw-like than smooth, shiny and reflective. If you're wondering how you can transform your hair's sheen, we consulted four celebrity hairstylists who offered a range of tips and tricks, from something as simple as lowering your shower temperature to incorporating a shine serum into your hair-care routine. Keep reading to find how to get shiny hair naturally at home.
How to Get Shinier Hair
Give Your Scalp a Facial
According to Sarah Potempa, celebrity hairstylist and inventor of The Beachwaver Co., too much product buildup can make your hair look dull. "As a helpful reset, I suggest implementing a scalp facial into your hair routine," she says. "Scalp facials can be done once a week, every couple of weeks, once a month or whenever you feel your hair needs a refresh."
To do a scalp facial, she recommends first washing your hair with a clarifying shampoo, then using a deeply hydrating mask such as The Beachwaver Co. Inner Strength Avocado Oil Protein Mask. This will help restore your hair's shine and softness and get rid of product buildup.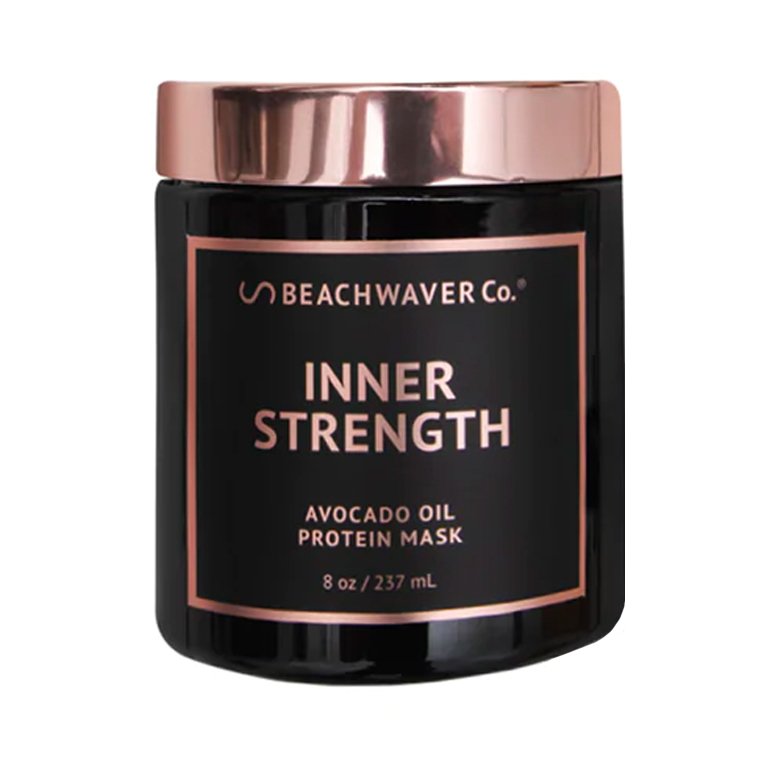 DIY a Cleansing Rinse
Another way to cleanse your hair of product is by doing a classic apple cider vinegar rinse. "ACV rinses are great for detoxifying the hair and scalp and removing buildup," says celebrity hairstylist Netty Jordan. "Not only does it lower the pH of the hair, it shuts and seals the cuticle layer to make the hair less frizzy, shiny and more manageable without weighing the hair down."
A higher pH can lead to breakage and frizz, which will cancel out the shiny, glass-hair effect you're going for.
Jordan suggests an ACV rinse once a week, especially if you use a lot of product or are prone to dandruff.
Use a Lamellar Treatment
According to L'Oréal Paris, lamellar treatments target dry, damaged hair by depositing moisturizing agents and amino acids in very fine layers called lamelles.
Nick Stenson, artistic director of Matrix, recommends applying the Matrix Total Results High Amplify Shine Rinse Lamellar Treatment after you shampoo your hair. The lightweight formula will smooth your hair's cuticle without weighing it down and gives hair a "glistening" effect when dry, he says.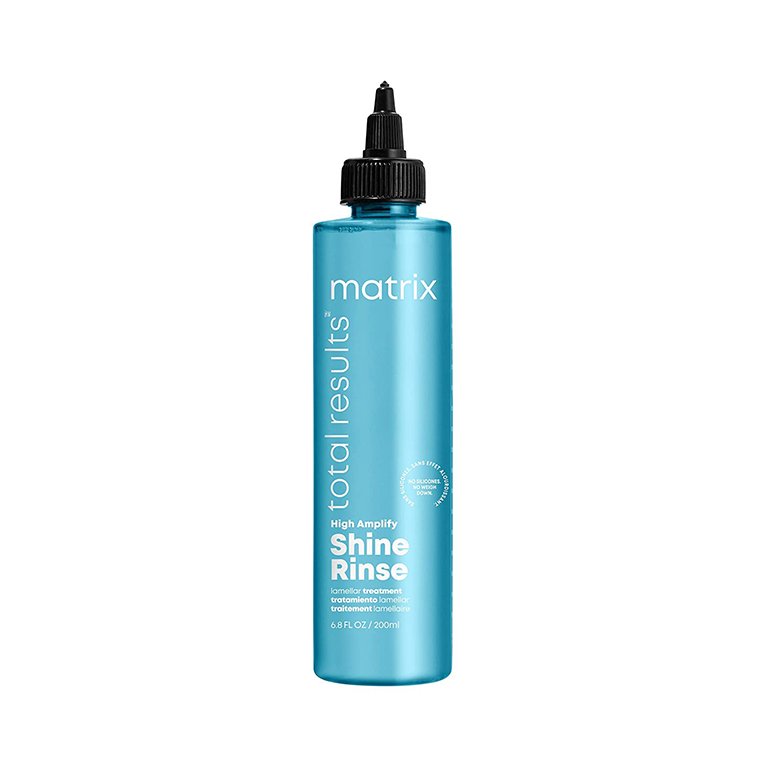 Do a Cool Water Rinse
Here's a tip that anyone can start incorporating in their hair-washing routine without even buying any product. "When doing your hair's final rinse, try using cool water; this will help to seal the cuticle layer and encourage shine," says Stenson.
Prioritize Shine Serums
A shine serum will help give every hair texture a mirror-like shine. We recommend running a small amount of the Garnier Fructis Sleek & Shine Anti-Frizz Serum through the mids and ends of damp, towel-dried hair before styling. Stay away from your roots — we want a glossy effect, not greasy hair.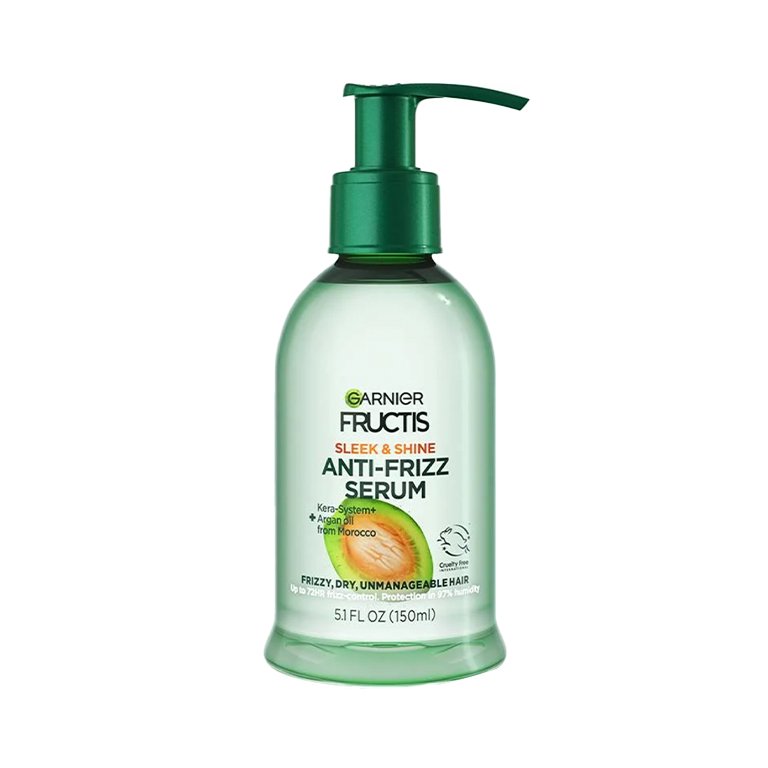 Apply a Hair Gloss
Hair glosses and glazes can refresh your color and amp up shine at home. We love the L'Oréal Paris Le Color One Step Toning Gloss, which enhances shine and color in just 15 minutes. It's available in a clear shade that works for all hair colors, as well as multiple shades of blonde, brunette and red.
Focus on Your Hair's Porosity
Porosity is the hair's ability to absorb moisture. To fill in high-porosity hair (meaning hair that has a harder time absorbing moisture) and add shine, Stenson suggests prepping your hair with the Matrix Total Results Anti-Breakage Porosity Spray before you style.
Not sure if your hair is high- or low-porosity? Check out this article for an easy way to find out.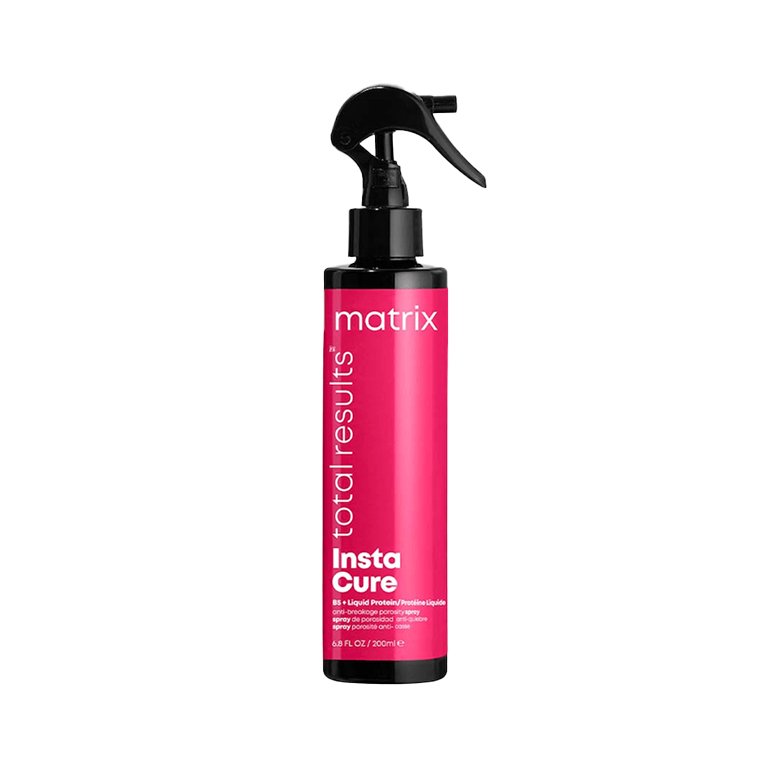 Use a Boar Bristle Brush
"Boar bristle brushes are fantastic at smoothing the hair giving it an overall shinier appearance," says Potempa. "This type of brush allows the bristles to evenly distribute the hair's natural oils throughout the hair, creating a smooth finish with amazing shine." They're also gentle on the hair, which reduces breakage. Potempa recommends The Beachwaver Co. Catwalk On-Set Pro Brush.
Photo: Chaunte Vaughn
Read more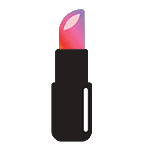 Back to top