Exactly How to Use Coconut Oil in Your Hair
March 14, 2022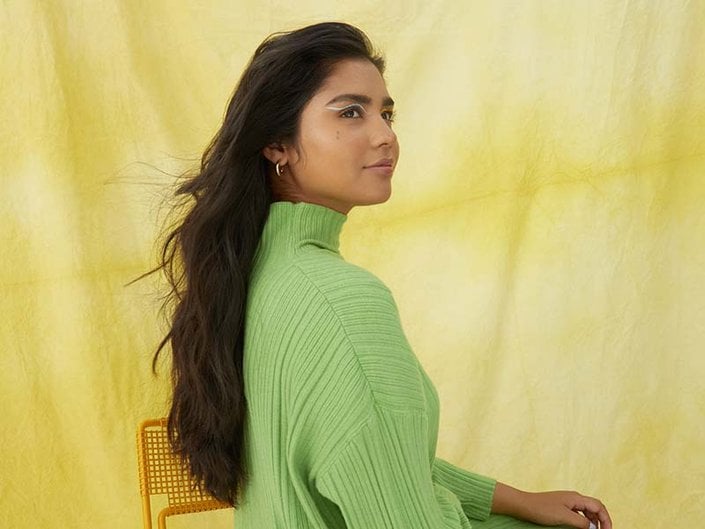 Coconut oil is a catch-all beauty product. For centuries it has been used as a rich body moisturizer, as a makeup remover and even as a hair mask to revive damaged hair. For hair, the benefits aren't just limited to the silky oil, though. All parts of the fuzzy coconut fruit, including the meat and shell, can help with hair and even scalp revitalization. Keep reading to discover all the ways coconuts are used in haircare, how to use coconut oil in hair and a few of our favorite coconut hair products.
How Coconut Oil Benefits Hair
"Coconut can deeply nourish and moisturize hair, leaving it smooth and silky," says Nassim Belhaq, innovation director at Coco & Eve, a beauty brand that calls coconut its hero ingredient. "It also has repairing properties that help restructure dry and damaged hair as well as prevent breakage. The shell is pretty interesting, too: When used in powder form, it's a gentle and natural exfoliant."
What Hair Types Benefit From Coconut Oil?
While all hair types and textures can benefit from using coconut, Drew Schaefering, master stylist at Rob Peetoom Salon in NYC, says that it's the best for those with porous hair — i.e., super curly or damaged hair. "Porosity is the gradient of how much the outer cuticle of the hair is raised, allowing water or other substances to penetrate," he says. "For less porous types, coconut oil can prevent moisture and make hair feel a bit more like straw." If you have very fine hair, opt for an oil that stays liquid at room temperature, like argan or jojoba.
Should You Use Coconut Oil for Hair Growth?
According to Belhaq, coconuts don't directly help your hair grow, but incorporating coconut-infused products into your routine can help repair and strengthen hair, which in turn can promote hair growth. "Coconut oil is filled with vitamins and fatty acids that help penetrate the cuticle of the hair making it thicker and healthier," he says. "It can also repair and restructure dry, damaged hair to help prevent future breakage."
Can You Use Raw Coconut Oil on Your Hair?
The short answer is, yes: Pure coconut oil is completely safe to apply directly to your hair — but there is a method you should use to prevent your hair from looking greasy. "It's best to use coconut oil at night (wear it overnight with a shower cap) and then shampoo it out in the morning, as it takes some time for the oil to fully absorb and work its magic," says Schaefering. "As an alternative to overnight treatments, run some coconut oil through the ends of your hair 30 minutes before showering. The oil will prevent excess water and shampoo from penetrating the hair and keep it hydrated and shiny."
According to Schaefering, you can use just about any coconut oil you find at the supermarket. "Just make sure to buy the refined version if you don't want to smell like a piña colada all day long," he jokes.
If you'd prefer not to slather raw coconut oil on your hair (it can get messy!), try one of our favorite coconut oil hair products below.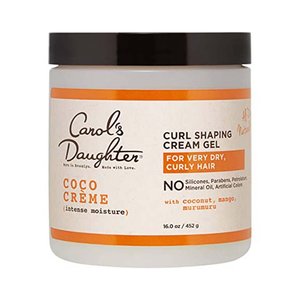 1 / 6
Define curls without leaving them stiff or crunchy with this coconut oil-infused styling gel. The creamy formula restores moisture, tames frizz and locks in your natural pattern for hair that looks healthy, shiny and bouncy.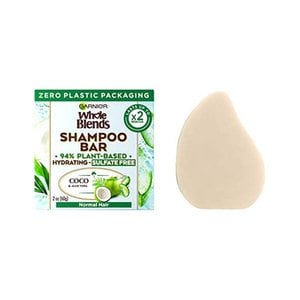 2 / 6
Get all the benefits of a traditional hydrating shampoo without the plastic waste. The vegan bar is made with coconut oil and aloe vera to revive dry strands after just one wash. If you've never tried a shampoo bar, don't worry; it lathers like a liquid for that refreshing, clean feeling you're used to.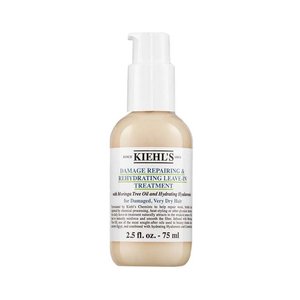 3 / 6
Restore resilience and shine to dry, damaged hair with this ultra-nourishing leave-in treatment. Coconut oil, moringa oil, hyaluronic acid and ceramides work together to repair and strengthen, so you can say goodbye to split ends.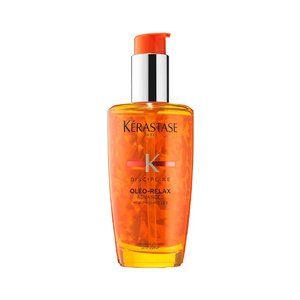 4 / 6
Smooth away frizz, add radiance and protect against heat damage with this multipurpose hair oil. A blend of nourishing butters and oils — including coconut oil — help to soften and strengthen hair so it stays resilient and shiny even when heat styling.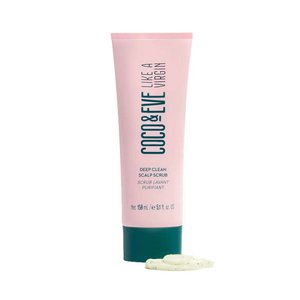 5 / 6
The tropical scent of this scalp scrub is what'll initially draw you in, but the gentle formula will make it a staple in your routine. Along with coconut oil, it also contains coconut shells to buff away dead skin to provide a deep clean that leaves your scalp and hair follicles feeling renewed.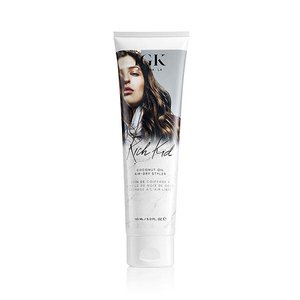 6 / 6
This coconut-oil infused styling gel makes achieving effortless, tousled hair easier than ever. Simply run the lightweight formula through towel-dried hair, then let it finish air-drying for a beachy style that's free of frizz.
Read more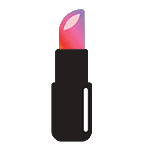 Back to top