BREAD Founder Maeva Heim Wants to Improve Your Wash Day Routine
August 19, 2020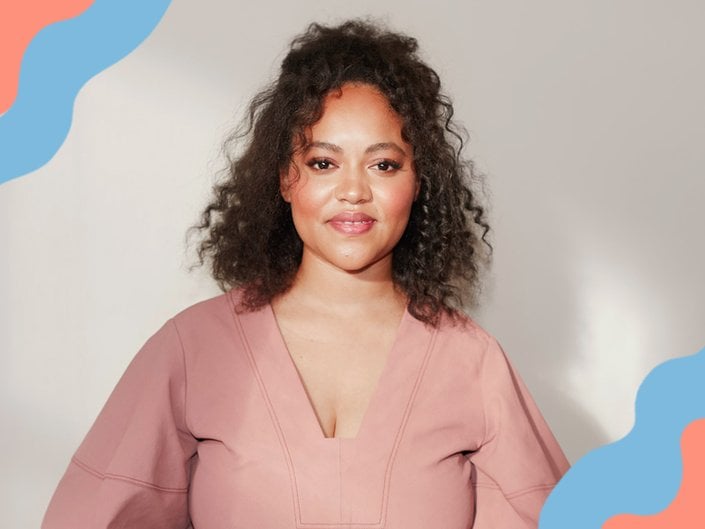 When Maeva Heim's hair relaxer exploded in her luggage while traveling and she didn't have access to a new one, she decided then and there to create
BREAD
. The brand is a line of "hair care basics for not so basic hair" that caters to
curl types 3A-4C
. We spoke to Heim about her experience in the beauty space, how she's hoping the Black Lives Matter movement will
change the industry
and her
wash-day routine
.
How did you get started in the beauty industry?
My first foray into beauty was back in the '90s at my mother's African hair braiding salon. It was one of the very first African hair salons in the entire country and one of my very first experiences in the beauty industry. From the age of 10 I would spend my weekends there braiding customers' hair, sweeping the floors, answering the phone and managing the booking diary. It was a lot like playing 'shop', but with a real cash register! We would import a lot of hair-care products from the U.S. that were designed for textured hair and sell them in the salon. That's how I initially became familiar with the category and what was available in the market for curly and textured hair. Then, in my early teens, I would trawl through the American Black hair-care forums to research product and style trends that were yet to reach the Australian market and contact suppliers in China to source merchandise for the salon.
My first official role in beauty was as an intern at Lancôme at L'Oréal in Melbourne, Australia. After finishing my degree and spending a summer at Procter & Gamble in Singapore, I ended up back at L'Oréal where I spent time working across Clarisonic and L'Oréal Paris makeup.
My experience in the industry and as a consumer led me to realize that the beauty industry wasn't really talking to me. As a woman of color, I didn't feel like I was getting the same level of product availability or brand experience that everyone else was, and I was determined to change that.
What was the concept behind BREAD? Why hair care?
While I've always been entrepreneurial and even though I spent my youth in the hair-care industry at my mom's salon, I never, ever envisioned or considered starting a hair-care brand.
It wasn't until I experienced an issue first-hand that I realized my skills and passion made me well-placed to tackle the problem and create this brand. I flew from New York to Colorado with a hair relaxer in my suitcase and when I arrived in Colorado, I opened up my suitcase and discovered the relaxer had exploded over all of my clothes. I was due for my topup, but was in the middle of nowhere and didn't have access to get another one. I decided then and there that I was going to stop relaxing my hair. At the time, I had been transitioning my skin and body care over to products that were more clean and became somewhat more aware of the ingredients in beauty products I was using.
As I reflected on that, I realized that my scalp is skin too and I was putting this very toxic product on my head every three to six months for over 20 years.
Straightening my hair with relaxer was something I had done since I was six or seven years old. I had never, in my over 20 years of life, had to deal with my natural texture or even understand what it was.
The first thing I wanted to do was find care products that were specifically designed for my texture. Because I had grown up using products that were designed for straight hair, I knew those products were no longer going to cut it for my 4c, very textured hair.
When I finally got access to stores and entered the 'multicultural' hair care aisle, I was quite shocked.I couldn't find any brands on the market that catered to my hair type that I could relate to. All of the brands I came across felt dated. They all seemed to speak in the same way, look the exact same and the product selection was incredibly confusing. I was extremely overwhelmed and confused. I just wanted to know how to wash my hair and felt like brands weren't providing that guidance in a super simple, time efficient way. I desperately wanted a brand like BREAD to exist, so I had to build it.
Tell us about how you're feeling regarding the beauty industry and Black Lives Matter. What changes would you like to see in the makeup/beauty landscape as a whole?
When I started BREAD one of the things that bothered me about the industry was the fact that there were almost no Black women at the top of the beauty industry ladder. As a group of consumers, Black women were contributing so many dollars to the growth of the industry, but the ownership of large beauty brands wasn't in their hands.
I think beauty can truly be a conduit for increasing economic empowerment for Black women as a whole. The more Black women founders creating, running and owning huge beauty brands, the better.
I'm hoping that over the next five, 10, 15 years, we're going to see the ownership dynamic in the beauty industry flip, and more Black women will be the CEO's of large companies that have the power to impact the ecosystem in very real and lasting ways.
What are some of your favorite Black-owned beauty brands?
In the process of building BREAD I feel so lucky to have developed friendships with some amazing Black beauty entrepreneurs around the world. A couple of stand-outs for me are:
Topicals
, which is a new-age skin-care brand destigmatising visible skin-care conditions like eczema in a really inclusive and contemporary way.
Ami-Cole
is still pre-launch, but a super exciting makeup brand from Diarrha N'Diaye. Diarrha and I connected on Instagram after I discovered she had also worked at L'Oréal and her mom also owned an African hair braiding salon! Our stories are so similar, even though we live on opposite sides of the world.
T.a. New York
is not a beauty brand but a fashion brand I recently discovered after going down a rabbit hole on Instagram. It's a fashion concept store in New York, and I'm completely in love with the brand aesthetic and the choice of brands that they stock.
What does a typical day look like for you?
Right now, there's nothing typical about my days! I was actually supposed to be in the United States by now, but given COVID-19, am currently still based in Melbourne, Australia. We're back in lockdown, so I've been working from home with all of my team working remotely around the world. My days are never very typical because I have to keep adjusting my sleep schedule to accommodate for the time difference. Most days I'm up at about 6AM. I then will generally have calls from 7AM to 10AM with my team, vendors, partners or investors based in the United States. The rest of the day is spent following up on emails, planning and implementing our marketing activities, planning with our operations and logistics team, speaking to the media and everything in between. Towards the end of the day I usually wind down with dinner with my partner and then we take the dog for a walk together. Once I get back, I usually start my second day around 8PM until midnight, when I have more calls or meetings with people based in LA or New York. I'm hoping as things start to streamline a bit, my days will start to look a little more normal again, but I'm pretty sure this might last a while!
What does your personal hair-care/wash day routine look like? Take us through what BREAD products you use from start to finish. 
I like to keep it super simple (which is the reason for BREAD!). I use all three products in BREAD Kit 1- Wash. I start with Hair-Wash, which is like a co-wash meets shampoo. It's inspired by gentle milky formulas in skin care to provide a nourishing hair and scalp cleanse that won't strip. This one has my absolute favorite scent, which is a super nostalgic Froot Loop milk-like fragrance! Sometimes I'll double-cleanse if I can be bothered. I then follow up with the Hair-Mask in sections to give my hair a good deep conditioning treatment. This is infused with Australian Kakadu Plum seed oil which is a super hydrating but lightweight oil that is perfect for both hair and scalp health. Finally, I drench my wet hair in Hair-Oil, which is a silicone-free, multi-purpose oil and then put my hair in a few casual braids. I usually take this out the next morning and my hair is soft. That style will last me about a week until I'm ready to wash again.
Editor's Note: BREAD will be available in-stores at Sephora on August 28th, 2020.
How has working on BREAD impacted your life, and what moment in your career are you most proud of so far?
I see BREAD as my life's work. It has been such a long journey getting the brand to where it is today — and we're really only just getting started! I am incredibly proud of myself for remaining motivated and inspired to continue building this brand despite all the time that has passed. I think my proudest moment so far was raising our pre-seed capital. It's such a rare occurrence for a Black beauty founder to raise pre-seed capital at this level, and with a brand that has zero sales because it's pre-launch. I never could have dreamt that we would secure the investment partner that we have. It's a testament to their conviction in me as a founder, which is a huge amount of pressure, but also a huge honor.
What does the future of BREAD look like to you?
Ultimately, my goal has always been to create a brand that can make it big. Why? Because I want us to have significant media buying power so that we have the power to really impact the way Black women are represented in media. To achieve our growth vision, our future goals include expansion into styling and treatments, as well taking BREAD global.
What's your advice for an aspiring beauty entrepreneur?
I feel like the most powerful thing each of us has as beauty founders is our unique history and experience as people.
The other thing that I think is truly important is listening to your instincts. There are so many things about BREAD that people tried to talk me out of. One of the pillars of our identity is the face visual on our Hair-Wash and Hair-Mask. This was one of the very first concepts that I wanted to exist within the brand, but along the way so many different designers tried to talk me out of doing it. If I hadn't stuck to my guns and trusted my instinct on it, it wouldn't exist, and it's one of the most identifiable things about our brand.
And finally, what does beauty mean to you?
Beauty to me is ever-evolving. I think it's about embracing imperfection and discovering what your own self expression looks like. I've learned over the years to trust that what I see as beautiful for myself is whatever I want it to be. Being comfortable with what you have and learning to embrace it is a life-long journey that should be fun and carefree, not overwhelming and hard. Hopefully, BREAD can be part of the journey to carefree beauty for others too.
Photo Credit: Courtesy of BREAD
Read more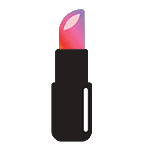 Back to top