The Purple Shampoo That Doesn't Dull This Editor's Blonde
December 21, 2021
If you're blonde, you've likely cycled through a wide range of shades, especially if you eventually made the journey to platinum like me. At my last root touch-up though, I told my hairstylist that I felt like the icy shade was washing me out and making my winter-pale complexion look drab. She suggested trying a bright "baby blonde," which she described as a mix of warm buttery tones and some cool tones mixed in. I loved the results, but felt unsure about the maintenance — I worried that most of my purple shampoos would ice out the color too much and I would lose the hint of warmth I wanted.
Enter the Matrix Total Results So Silver Shampoo for Blonde and Silver Hair. Out of the army of purple shampoos lined up inside my shower, I've found that this is the best one for maintaining the trendy warm and dark blonde hair colors of the moment. It's pigmented, but not so much so that it stains my palms or the floor of my shower. While the brand recommends leaving this in for three to five minutes for maximum toning power, I prefer to leave it on for one to two. This keeps my blonde super bright — over-toning can dull even the clearest of platinum shades.
I typically wash my hair once or twice a week, and while I can only use most purple shampoos once a week because of how drying they are, that doesn't seem to be the case with this one. In fact, my hair feels just as soft after washing with this formula as it does with a moisturizing shampoo.
If you're looking for a shampoo that will tone without turning your pale platinum or gray hair lavender, or looking to illuminate a warm blonde shade like mine, you need to try this one.
Photo: Ariel Wodarcyk, Design: Juliana Campisi
Read more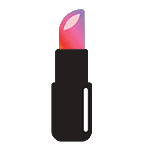 Back to top