I Finally Found a Conditioner That Doesn't Weigh Down My Fine Hair
August 09, 2023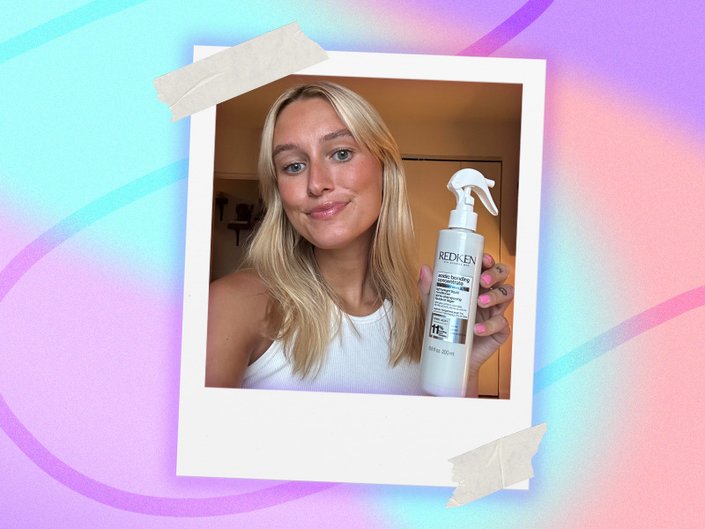 Everyone who knows me knows I have been lightening my hair since I was a teenager. Being faux-blonde is a defining aspect of my identity right up there with having green eyes and loving cats. But with my beloved blonde highlights come the unfortunate side effect of weakened and sometimes damaged strands — especially since my hair is quite fine to begin with. That means I am constantly on the hunt for hair-care products to help make my hair look and feel healthier. It also means that a lot of nourishing treatments are too heavy for my thin, oil-prone hair.
So, imagine my excitement when Redken gifted me the new Acidic Bonding Concentrate Lightweight Liquid Conditioner, which seemed perfect for my hair type and care needs. Keep scrolling to find out what I thought when I tried it out.
The Redken Acidic Bonding Concentrate Lightweight Liquid Conditioner Formula
Part of a six-product bond-strengthening regimen, the Acidic Bonding Concentrate Lightweight Liquid Conditioner is a spray-on conditioner formulated to help reinforce weak bonds. Especially suitable for highly processed, fine hair, it strengthens and smooths for healthier-looking strands. The best part? The fast-absorbing liquid formula is so lightweight that it won't weigh down even the finest, thinnest hair.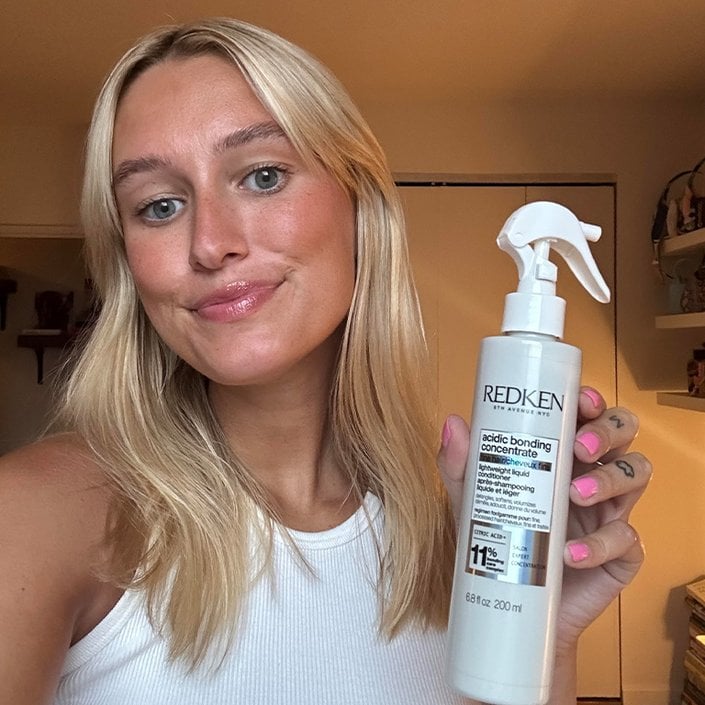 My Review of the Redken Acidic Bonding Concentrate Lightweight Liquid Conditioner
Confession: For about four years of my life, I didn't use any conditioner at all. Like, ever. While the beauty editor in me knows that's definitely not advisable, I struggled to find conditioners that didn't weigh down my hair, making it look flat and greasy. I can now say with confidence that I wouldn't have sworn off conditioner during my teenage years had this sprayable formula existed then.
I've only used it a few times, so while I can't speak to the long term effects just yet, I could tell this conditioner was unique from the first spray. I used it after shampooing, like I would with a normal conditioner, spritzing it on from the mid-length of my hair down to the ends. After giving it a couple of minutes to absorb, I rinsed the formula out and my wet hair immediately felt silkier. I was able to seamlessly run a wide-tooth comb through my hair to detangle it (as I always do in the shower) and the comb easily glided through. So far, so good.
After blow-drying my hair post-shower, I found that each time I used the liquid conditioner, my hair not only didn't feel weighed down — it actually felt lighter than before. There was definitely a fresh-from-the-salon bounce and noticeable smoothness that has been hard for me to come by with at-home hair-care products. I'm looking forward to continuing to use this light-as-air conditioner to see how it helps strengthen my hair over time. In the meantime, I can rest easy knowing I can book my next highlights session worry-free.
Read more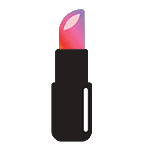 Back to top