Redken Just Launched a Vitamin C-Infused Collection — Here's How It Works to Brighten Blonde Hair
April 04, 2022
Vitamin C is one of our go-to skincare ingredients for addressing dullness, dark spots and wrinkles, but did you know that it can also do wonders for your hair? Vitamin C doesn't get nearly enough attention for its hair benefits, but Redken is changing that this Vitamin C Day with its new Blondage High Bright system which features — you guessed it — vitamin C-infused formulas.
"Similar to how it benefits skin, vitamin C brightens hair and increases overall vibrance," says Rodney Cutler, a Redken Brand Ambassador and owner of Cutler Salons. "Historically, in salons, Vitamin C treatments have been used to remove product and buildup to restore color back to full vibrance."
The new Blondage High Bright line from Redken gives blondes the opportunity to experience the hair-brightening effects of vitamin C from the comfort of their homes, and ultimately helps extend the time between salon visits.
"Lighter shades of hair tend to be more prone to dullness from buildup than darker shades," explains Cutler. "People with blonde hair specifically complain that this is a constant challenge in maintaining their color in between salon visits." Overtime, pollution, dirt and product buildup can make blonde hues look flat and brassy. Traditionally, a purple-hued shampoo can temporarily restore vibrancy, but Redken's new system takes things to a new level.
The Blondage High Bright system addresses dull strands in three easy steps. First, use the Redken Blondage High Bright Pre-Treatment. It removes all grime and buildup from hair with chelating agents and vitamin C, and acts as a primer for the rest of the system. After you apply the treatment onto damp hair, lather the Redken Blondage High Bright Shampoo directly on top for an enhanced brightening effect. Complete the system with the Redken Blondage High Bright Conditioner for instant vibrant results and silky, soft hair.
On top of the brightening capabilities, we love how healthy hair feels after using it. The pH-balanced formulas keep hair silky, soft and shiny. Plus, they seal each hair cuticle to prevent vibrancy from fading again. If you're trying to keep your color in tip-top shape between salon visits this is one system you'll want to start using ASAP! Who knew vitamin C could transform hair like this?
Read more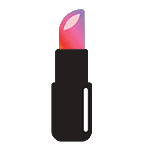 Back to top