Beauty Q&A: What Shade of Blonde Hair Is Right for My Complexion?
August 19, 2021
So you want to go blonde, huh? Anyone who's ever tried going blonde knows it's much easier said than done. Depending on which shade you want, it can mean multiple trips to the salon. But first things first, what shade should you get? Fair, medium and dark complexions can all pull off blonde, but there are certain tones that can complement each better than others. We tapped Jamie Wiley, Pureology global artistic director and founder of HairBoss to point you in the right direction so you get your blonde hair color right the first time.
How to Choose a Blonde Shade
"Generally speaking, paler skin tones are best suited with cool blondes like beige or ashy tones, while warm skin tones are best with rich golden blonde hair color," says Wiley. "Darker complexions are best with golden, butter and caramel tones which will make their brown eyes pop."
Your complexion is more than just your skin tone. Before you go blonde, also think: Will this shade soften my complexion or make me look like I've had a breakout? If you have pink undertones, choosing the wrong shade can bring those out more and cause skin to splotchy.
Next to complexion, consider your eye color when choosing which blonde color is right for you. The right shade can either bring out your eyes or make them look sallow. "[For instance,] golden blonde will bring those blue, green and hazel eyes alive," notes Wiley.
Maintenance Tips for Any Blonde Shade
Blonde converts need regular trips to the salon. "How much are you willing to commit to the upkeep?" asks Wiley. "Going with a blonde ombre is far more low maintenance." But whether you decide to do an ombre, highlights, lowlights or go full-on blonde she has product recommendations to bring your blonde back to life.
The Pureology Color Fanatic Top Coat + Tone Purple is Wiley's secret weapon to keeping your salon blonde fresh at home. The complete Color Fanatic Top Coat Collection comes in Purple, Blue and Clear high-shine toning glosses that last up to eight washes. The vegan formula seals the hair cuticle for a silky feel and delivers instant results in just five minutes.
We also recommend every bottle blonde's best friend: a
purple shampoo
. The
Redken Color Extend Blondage Color Depositing Purple Shampoo
is a tried-and-true option that will help keep whichever blonde shade you choose vibrant by depositing color back onto strands and prevent brassiness.
Read more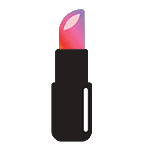 Back to top