How to Choose Between Semi- and Demi-Permanent Hair Color
March 15, 2023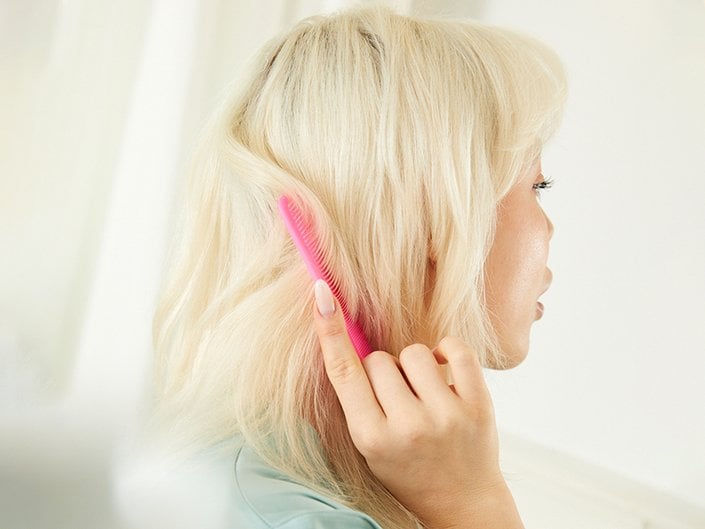 When it comes to dyeing your hair (especially when you're coloring it at home), there are a lot of factors to consider. There's the hair color itself, the dye method and even the different types of hair dye to choose from. For example, you've probably seen the words "semi-permanent" and "demi-permanent" written on the boxes in the hair dye aisle of the drugstore before, but do you actually know what they mean? Ahead, we spoke with George Papanikolas, Matrix celebrity stylist, and Jonathan Colombini, celebrity hairstylist and creative director of style & color for L'Oréal Paris, to find out the difference between the two.
The Difference Between Semi- and Demi-Permanent Hair Dye
The difference between temporary and permanent hair dye is pretty straightforward and easy to understand. But semi- versus demi-permanent is a little bit trickier. Both mean the hair dye has some level of permanence to it.
"Semi-permanent usually does not include peroxide or a developer and usually just sits on the surface of the hair," says Papanikolas. "Demi-permanent is deposit only, meaning you can only go the same level or darker."
Both dyes tend to be ammonia-free — meaning less harmful to your hair than permanent dye. Additionally, with demi-permanent hair dye, Papanikolas explains, "you can use heat to penetrate deeper into the hair if you want gray blending or more coverage." Neither dye is strong enough to lighten your hair, but toning formulas like L'Oréal Paris Le Color One Step Toning Gloss, a semi-permanent option, can neutralize unwanted yellow and orange tones for a cooler-hued look.
What Is Semi-Permanent Hair Color?
"Semi-permanent hair color is an ammonia-free hair color, which can also be referred to as a gloss or toner," explains Colombini. "It's known for its qualities of adding shine to dull or faded hair color without lifting or darkening down the existing color."
How Long Does Semi-Permanent Hair Color Last?
As with any dye job, the duration that your at-home hair color will last depends on how you care for it afterwards. The more frequently you wash your hair, the quicker the color will fade. According to Colombini, semi-permanent hair color could last four to six weeks depending on how often you shampoo.
Another way to think about how long your color will last is the number of washes before it completely fades. Both semi- and demi-permanent hair color will last about 15 to 30 shampoos or washes, according to Papanikolas. This makes them a great solution for color touch-ups when you can't make it to the salon.
How to Remove Semi-Permanent Hair Color
As noted above, washing your hair enough times will eventually get rid of your semi-permanent hair color. If you're actively trying to fade or get rid of the color faster, Colombini recommends using a clarifying shampoo for your washes. He also likes the Malibu C hair treatments for removing pigment, which he says many hair colorists swear by.
What Is Demi-Permanent Hair Color?
Since demi-permanent dye can only be used to make your hair the same color or darker, it's "the least damaging hair color to alter your natural hair color by tinting or blending existing gray hair," per Colombini. If you want to try out lowlights or darken your grays without trekking to the salon, this is the right type of hair color for you.
How Long Does Demi-Permanent Hair Color Last?
According to Colombini, demi-permanent hair color can last as long as eight weeks, though it depends on factors such as your environment and your hair's porosity.
How Do You Remove Demi-Permanent Hair Color?
Though demi-permanent hair dye also fades over time with a certain amount of washes, Colombini recommends going to a professional colorist to fully remove it. At a salon, they can remove it "by highlighting [it] out or color corrective techniques that should only be performed by a professional."
When to Use Semi- and Demi-Permanent Hair Dye
Both dyes are great for richening up your color or going darker. "If you're using it for gray coverage, staying close to your natural shade will mean less of a demarcation line and a softer grow-out," explains Papanikolas. Both dyes are suitable for use on all hair types, but "usually semi-permanent color is used as a toner, or overlay on top of previously lightened hair," and demi-permanent dyes "can only be your color or darker as they are deposit only and do not lift or lighten." Adds Colombini, "semi is great for shine and gloss," while "demi is great for low-lighting or wanting to darken the hair."
For a semi-permanent option, we recommend the L'Oréal Paris Colorista Semi-Permanent Hair Color in our favorite shade, Midnight Blue, which is made to put a navy pop of color atop brunette hair. If you're looking for something with more lasting power, try a demi-permanent dye, such as the Color Brilliance by Ion Demi Permanent Creme Hair Color.
If you're not sure which shade is best, you can virtually try on a variety of L'Oréal Paris semi-permanent hair colors using a feature on their website. Simply visit the At-Home Hair Color Concierge on the L'Oréal Paris site, and set up a video chat with a live expert for tips and tricks on how to color your hair at home. You can also text or call with quick product asks or process questions.
To preserve your color, make sure to use a color-safe shampoo and conditioner, like the L'Oréal Paris EverPure Moisture Shampoo and conditioner. Shampoos formulated to keep color in your hair, such as Garnier Fructis Color Shield Shampoo for Colored Hair, can make your demi- or semi-permanent look last as long as possible. If you're not ready to try an at-home hair dye just yet but still want to hide your gray hair, give the L'Oréal Paris Magic Root Precision Pen a try. It'll temporarily disguise grays until you can make it back to the salon.
The Best At-Home Hair Color Products
Combat brassy blonde shades with the L'Oréal Paris Le Color One Step Toning Gloss, which adds a cool tone to blonde hair and neutralizes brass in highlighted and bleached hair. It's an in-shower toning gloss that's super easy to use and doesn't require mixing or gloves. We love a mess-free hair color system.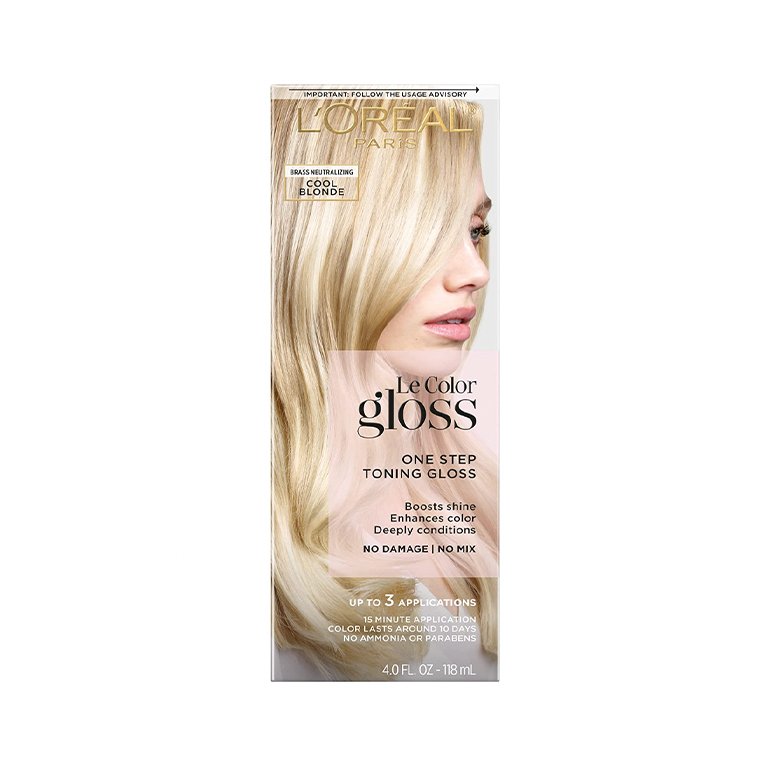 If you like to have fun with your hair color, you'll love the L'Oréal Paris Colorista Semi-Permanent Hair Color in Midnight Blue. This semi-permanent at-home dye adds a moody blue tone over brunette hair.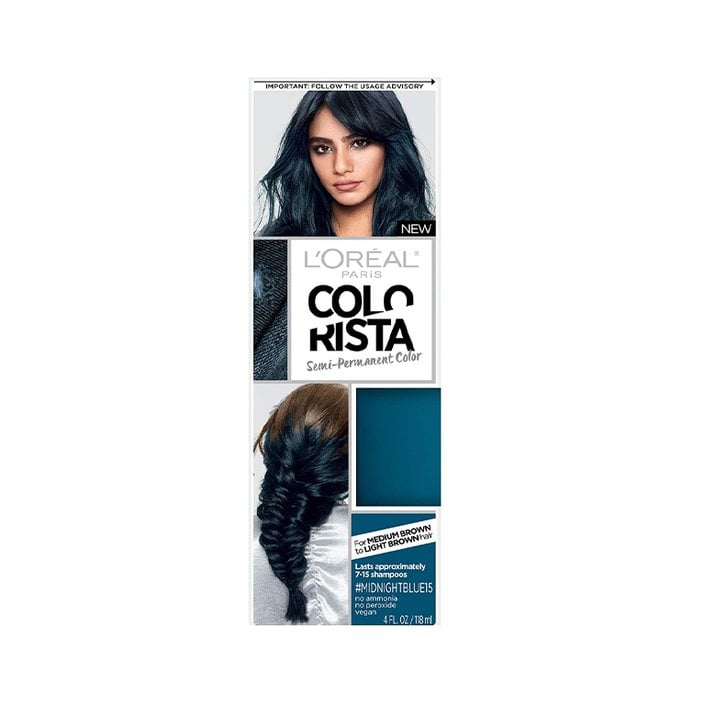 Give yourself highlights at home with the ammonia-free Garnier Olia Highlights kit. With two options, one for blondes and one for brunettes, the Olia Highlights kits give you natural-looking dimension while still allowing your true hair color to shine through. The blonde option is best for those with natural hair between light blonde and dark blonde, while the brunette version is ideal for those with light brown to medium brown hair.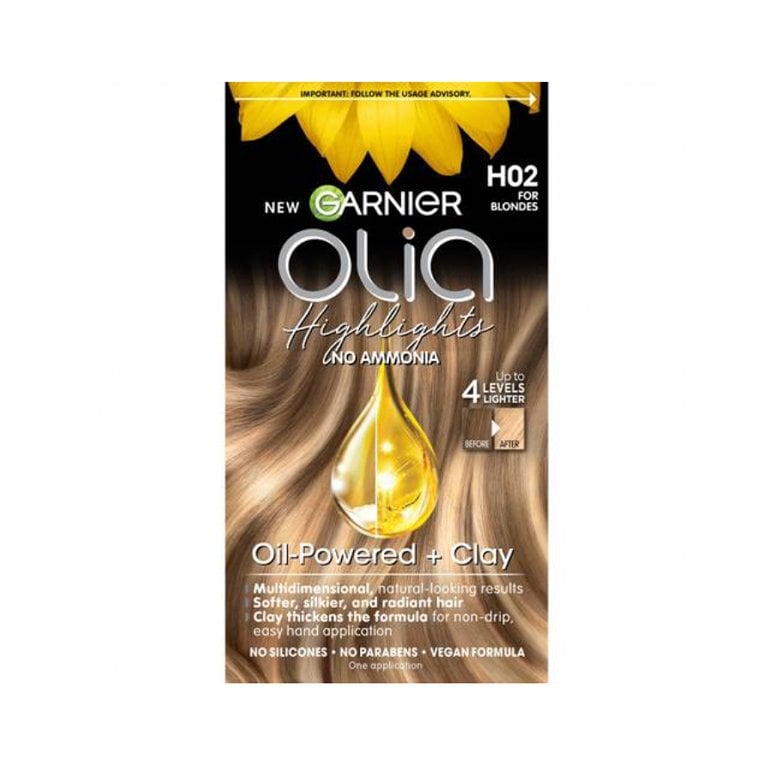 Do you tint your gray hairs? If so, you need to add the L'Oréal Paris Magic Root Precision Pen to your beauty arsenal. It's an easy-to-use temporary root concealer that allows you to cover up scattered grays in a pinch. It blends with any hair type or texture, and it's a great way to keep your hair looking flawless in between trips to the salon.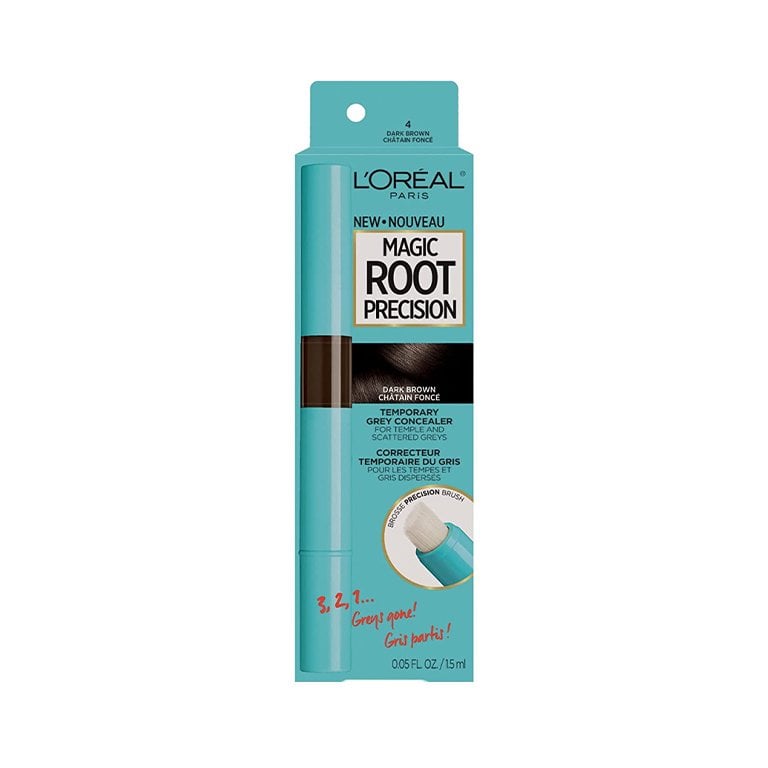 For a longer-lasting, demi-permanent option, try the Color Brilliance by Ion Demi Permanent Creme Hair Color. It works to cover and blend gray hairs without diminishing your hair's natural pigment. Remember: Demi-permanent dye is deposit-only color, so be sure to choose a shade that matches or is darker than your natural hair color.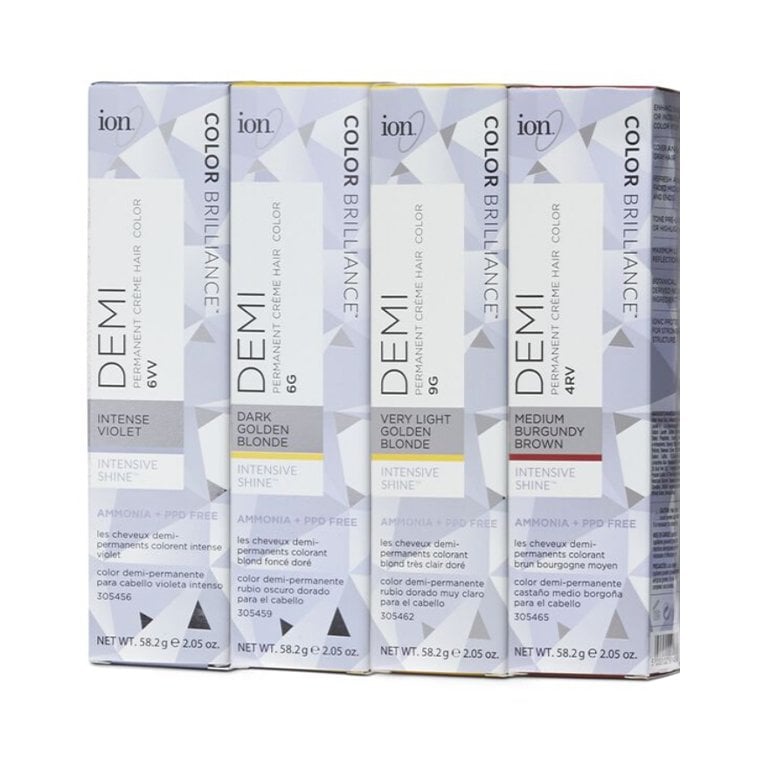 Semi-permanent hair dye in pretty pastel shades, like the ones offered by the Lime Crime Unicorn Hair Tints, are a low-commitment way to change up your look. From mint green to cotton candy pink, the pretty shade options are nearly impossible to choose between. Plus, the formula is ultra-conditioning, leaving your hair shiny and moisturized.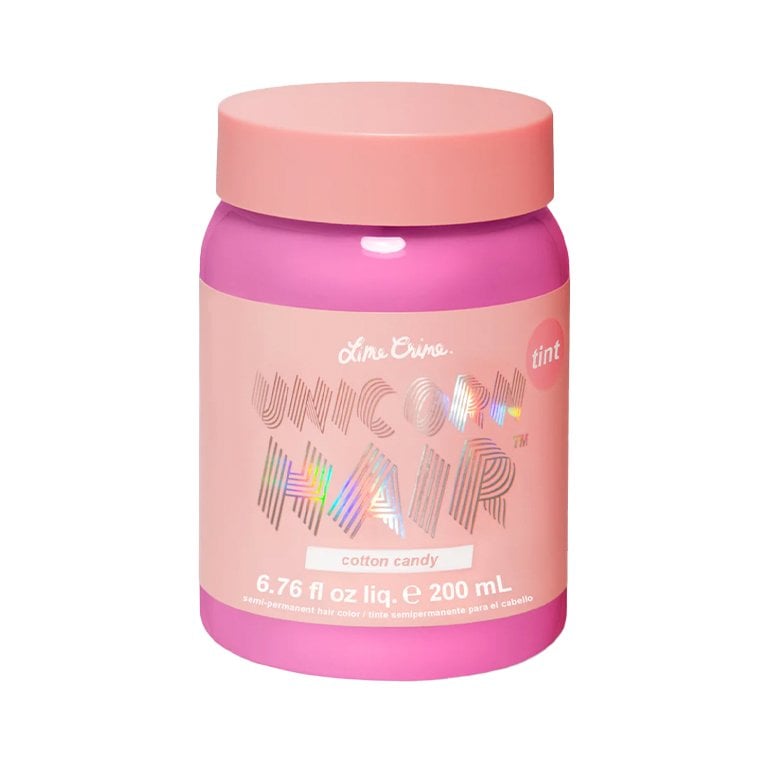 The deposit-only coloring conditioners from oVertone allow you to easily color your hair at home without needing to bleach or lighten it first. The finished shade depends on the color you're starting out with, but there are options specifically for darker hair, like the Red for Brown Hair Coloring Conditioner.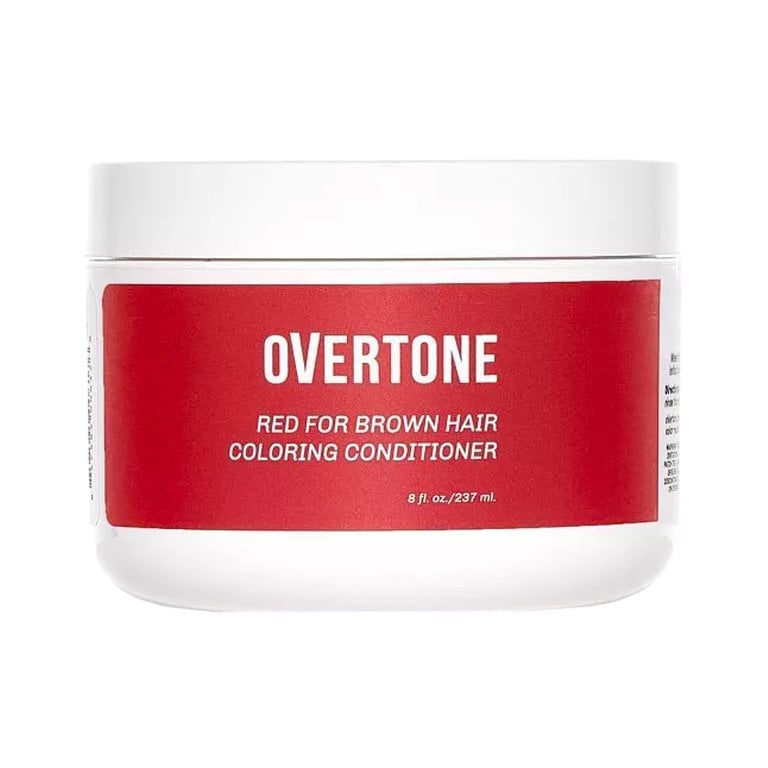 Additional Reporting: Jordan Julian, Photo: Chaunte Vaughn
Read more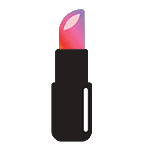 Back to top