The Hottest Hair Colors for Fall, According to Professional Hairstylists
September 11, 2023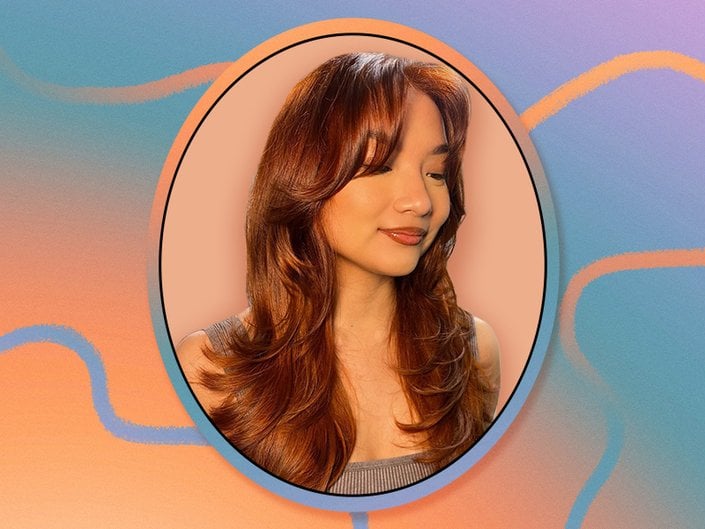 The urge to switch up your hair color as the seasons change is very, very real. Can you relate? If the shift from the warmth of summer to the chilliness of autumn and winter has got you thinking about a brand new look, you've come to the right place. We consulted hair pros to get a comprehensive breakdown on the hottest hair color trends for fall and winter 2023. Below, find their thoughts on what hair colors you'll be seeing everywhere. Plus, we're sharing our favorite products for keeping color-treated hair vibrant, healthy and strong.
Fall and Winter 2023 Hair Color Trend Predictions
Bronde
According to Matrix global artistic director, Michelle O'Connor, vibrant blondes aren't going anywhere for the season — but variations of blond and brunette, aka "brondes" – are going to be trendy.
"Bronde will be a popular variation to deepen the bright tones of the summer," she says. If you have curly hair, the look might be even more on-trend for you. "Curl lights are going to be a big color trend this season. A lot of delicate strands of curly hair mixed with blonding and bronding colors give both warm and cool tones."
Cowgirl Copper
Some of the trendiest hair colors in the past couple of years have been variations of red hues, and one of this fall's most popular iterations is cowgirl copper. Inspired by Western trends taking over the fashion world, this warm red also blends caramel and brunette shades, while abandoning any orange undertones that you may find in other red hair colors. It's an especially great fit for natural brunettes or redheads.
Mahogany
As established above, copper is a huge hair trend this year. The ginger look is also manifesting in different shades of red, including mahogany.
"Typically, mahogany hair is described as [a] reddish-brown color; however, it can also feature a very subtle violet hue, much like the deep rich wood it's named after," says Matrix brand ambassador, George Papanikolas. "Adding more depth with lowlights and a gloss is a great way to transition into cooler fall weather."
The reddish-brown tones are even easier to achieve if you already have brunette hair. O'Connor predicts that brunettes are going to be "experimenting a lot more with stepping into the red family and exploring cinnamon browns with hints of red."
Tuscan Leather
"Brunettes are going to continue to be huge," says hairstylist Shelley Gregory. "And we will keep seeing new shades of it come to life through fall and winter."
Tuscan leather is one trending brunette shade that more and more celebs have been rocking lately. According to Hair.com expert Jenna Perry, Tuscan leather is a milky brown hair color that is flattering on a variety of skin tones. "For red [skin] undertones, I would go for more of a beige-brown," she says. "For olive skin tones, I would add more rich tones, like gold."
But whether you're going brunette for the first time or enriching your already-brunette hair, the most important element is keeping your hair healthy. Matrix artistic director Nick Stenson (who plans to see a lot of beige blondes and chestnut browns this season) says that the focus of the season is healthy hair — "hair that appears nourished and touchable. Matrix Instacure Porosity Spray is in my must-have kit."
Sand Dollar
Sand dollar is "a sandy champagne blonde that's muted, but still has a little golden hue to it," says Perry. "It's a really good neutral blonde." Since it's so neutral, it is one of the more universal, dynamic color trends on this list. Keep your color-treated hair looking and feeling healthy by nourishing it regularly with the
Redken Acidic Bonding Concentrate 5-Min Liquid Mask
.
Cherry Cola
You've heard of the
cherry cola lips
TikTok trend, but what about cherry cola hair? " I think (and hope!) inky, cherry red will be trendy this fall," says Perry. "A cherry auburn shade — not punk rock, but more of a cherry cola vibe." This look is a bit moodier than the copper trend, and we think it's totally sweet.
Ombré
Let us be the first to tell you that ombré hair is back and better than ever this year. "Ombré has a more updated, modern version at the moment," Perry explains. "This new version is all about tipped-out, sun-kissed ends." A balayage technique is the best way to achieve a modern ombré look without the harsh lines of the throwback trend.
Read more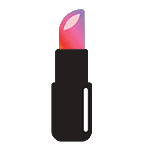 Back to top