Gemini Hair Is the Bold Hair Color Trend You've Been Waiting For
February 08, 2023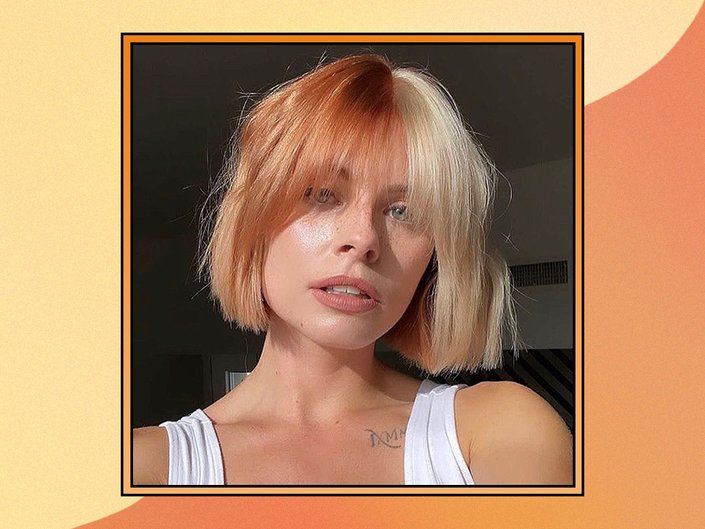 Shades of blonde and brunette go in and out of style all the time, but one of the hottest hair color trends of the new year so far is all about embracing bold colors. Gemini hair, as it's called, is a colorful, astrology-inspired look that consists of dyeing your hair two different contrasting colors. We tapped two expert hair colorists to break down the two-toned trend that's expected to be everywhere.
What Is Gemini Hair?
Named for the twins of the Zodiac, gemini hair is a two-toned hair color look in which one half of your head is one color (often your natural color or close to it) and the other half is a bright, contrasting shade like red, blue or pink. The key to nailing the striking look is to split the two colors along the part of your hair. Duality is the whole point.
According to Jonathan Colombini, Celebrity Hairstylist & Creative Director of Style & Color for L'Oreal Paris, "This hair color trend has been popular for decades — now, the '90s grunge presence is still prevalent, but with an elevated look." He credits celebrities with bringing the look back in recent months.
"I think Gemini hair is becoming popular because it's a fun change and allows you to try out two different colors at the same time," says Nikki Lee, co-owner of Nine Zero One Salon, "almost like if you were wearing different wigs with different outfits and moods."
How to Try the Gemini Hair Trend
Since this statement look is a bit of a long-term commitment, it's important to know exactly what you want when you head to the salon, says Colombini. "If you have never dyed your hair a bright color before, I would start with something on the more natural side and ease into it," recommends Lee.
When it comes to choosing your colors, you can really have fun with it and try whatever you want. However, Lee advises that you think about how dark your natural hair color is when making your decision. "If you have super dark natural hair, to avoid damage from bleaching prior to the color, I would go with a darker or warm-toned bright color," she says. "If you have light natural hair, it's easier to do light and bright tones because your hair can easily be bleached to white before applying the color."
Otherwise, the choice is yours. If you're not sure where to start, Colombini likes neons paired with black hair and copper shades for brown or brunette hair. With platinum hair, "any color is going to be contrasting, which is the vibe," he notes. "From black to pink, you can't go wrong." If you want to test the look at home before taking the plunge, the L'Oréal Paris Colorista Semi-Permanent Hair Color collection has great pink options.
As far as post-salon maintenance, Colombini warns that it's common for hair colors to bleed together. Since the key to the Gemini hair look is clean contrast, he recommends sectioning off your hair by color when you wash it and washing each color separately.
To combat any damage from the dye process, check out the Garnier Whole Blends Hair Honey Repairing Serum. It reduces split ends and breakage while infusing your hair with moisture.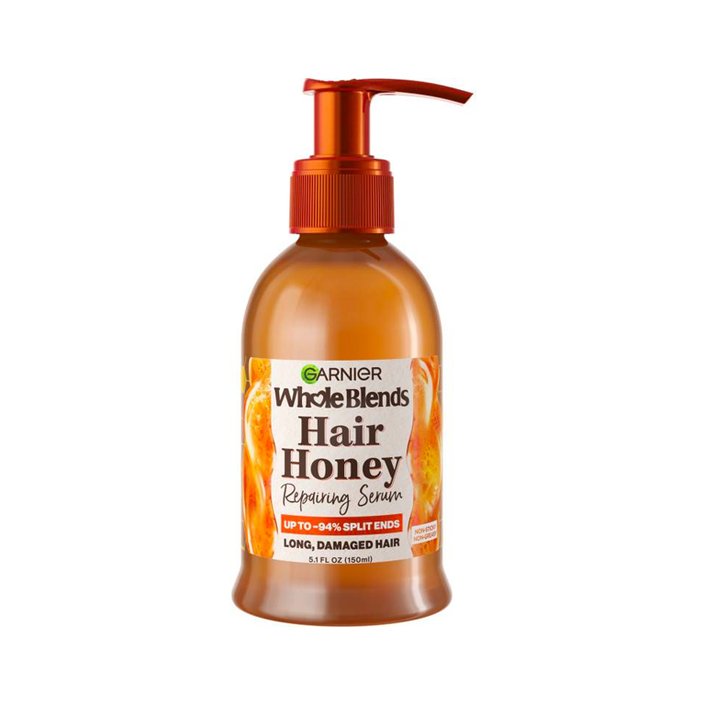 Gemini Hair Ideas
Black and White
Photo: @bescene, Design: Juliana Campisi
Read more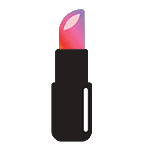 Back to top