How to Get Rid of Brassiness on Brown Hair
August 03, 2020
To keep their hair bright and non-brassy, blondes have purple shampoos. But what about brunettes who need to nix brassiness or just want an at-home color refresh? There are plenty of toning products available for us, too, many of them with a blue tone. Blue-tinged products are great for use on highlighted or lightened brunette hair because the pigment can neutralize orange or red tones that make hair look brassy. There are also non-blue toning products that can be used to deposit non-permanent color in hair to take its natural vibrancy up a notch. Shop all of our favorite toning products, just for brunettes below.
1 / 6
2 / 6
3 / 6
4 / 6
IGK Mixed Feelings Leave-In Brunette Toning Drops
If you need to tone your hair but love your current shampoo, these drops are a must-have. They can be mixed with any of your fave hair products, including shampoo, styling creams or leave-in oils.
5 / 6
Brite No Orange Hair Mask
For a more intensive treatment, try a blue hair mask like this one. Each $5 pouch is resealable and can be used two to three times.
6 / 6
Garnier Nutrisse Color Reviver in Warm Brown
To achieve a good warm tone versus a brassy one, this nourishing five-minute treatment should be in your shower. It adds vibrancy to color-treated hair that's faded so you can keep that dye job looking fresh longer.
Read more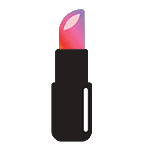 Back to top