What Comes First: A Haircut or Color?
December 28, 2020
When it rains, it pours so if you're in need of a hair color refresh, you likely also need a haircut. Getting both treatments on the same day can be both pricey and time consuming, so if you want to space out your salon appointments, which should you get first? It's a tricky question, we know. That's why we reached out to George Papanikolas, pro colorist and Matrix brand ambassador, to explain the correct order for best results.
Should You Get Your Hair Colored Before or After a Haircut?
According to Papanikolas, it depends on what type of color you're getting. "If you're just doing a single process color, it doesn't really matter, but if you're getting highlights, it makes a huge difference," he says. "Getting a fresh cut or trim before highlights allows your colorist to tailor the highlights to the cut." This can be especially important if you're getting balayage and the color is focused towards the ends of the hair. "If you do the cut after the highlights, you can cut off the brightest ends," he says.
As for timing, he suggests booking your haircut one week before your color. This way, your cut will still be nice and fresh when you go in for your color. If you're worried about your roots in between appointments, try using a product like the L'Oréal Paris Magic Root Cover Up to tide you over.
What If You Want to Get a Cut and Color on the Same Day?
Because you shouldn't wash your hair before getting a color treatment, Papanikolas says that most salons do the color before the cut. "If you are only doing a slight trim, it's not a big issue, but if you plan to do a major cut it's best to do them on separate days," he says.
When in doubt, ask your stylist for a recommendation on the best plan of action for the look you're hoping to achieve.
Photo: Melissa San Vicente-Landestoy, Design: Hannah Packer
Read more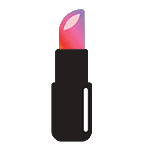 Back to top