Half and Half Hair Is the Coolest Way to Be Indecisive
July 12, 2021
If your mind has been swimming with ideas for your next hair color appointment now that your social life is back in full swing, might we suggest combining two or more of your ideas to create half and half hair? While the style can be high-maintenance, it's a surefire way to stand out, and it doesn't require you to commit to just one fun hair color. Chances are you've seen the color trend popping up on your Instagram feed recently and wondered how exactly the dye stays so precise. To find out, we talked to New York City-based hairstylist Zoe Verdejo, also known as @theehairwiitch. Read on for inspiration and to learn how to care for the bold dye job at home.
Try to keep one side natural if possible.
If a client has naturally dark hair, Verdejo typically recommends leaving one side natural and bleaching the other lighter. This eliminates the risk of dark dye bleeding onto lighter hair and makes maintaining your color easier since you only need to touch up one half. If Verdejo does do a dyed black-and-blonde look, "I keep conditioner on the blonde side so if the black dye bleeds into it, it won't stain it," she says.
Don't choose complementary colors.
"I try to choose colors that won't cancel each other out if they bleed together," Verdejo says. "For example, half red and half pink wouldn't make a crazy noticeable smudge. It's definitely harder if you're doing half pink and half green, or yellow and purple."
If you need help, follow the color wheel. "Purple and yellow are on opposite sides of the color wheel, so if they bleed, they'll cancel each other out," Verdejo says. "They look pretty together, but they'll be a pain." When complementary colors accidentally mix, they turn a drab greyish-brown.
Make sure your stylist washes each side of your hair separately.
If you lean your head back into the stylist's sink and the water accumulates, some of the rinsed-out dye could stain the lighter portion of your hair.
Shower with cold water and sulfate-free shampoo at home.
"Cold water is
free,
and it makes all the difference," Verdejo says. "Try not to smudge the colors together, and wash them separately. That will give you the best results." To wash your hair separately at home, just clip one half to the side and shampoo and condition the loose half as you normally would. Do the same on the other side. To prevent your colors from fading, Verdejo recommends rinsing with a sulfate-free shampoo. The
L'Oréal Paris EverPure Moisture Shampoo
is formulated without drying sulfates, salts and parabens and has rosemary botanicals to restore much-needed moisture to color-treated hair.
Read more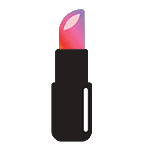 Back to top