Help: I Dyed My Hair at Home but Couldn't Cover All of My Grays!
January 26, 2021
Covering your gray hair at home is simple in theory — you select the correct color of boxed hair dye, apply and voilà. But even if you do everything right, you may be left with some stubborn gray hairs that end up showing through the dye. According to George Papanikolas, Matrix celebrity colorist, your hair dye formulation or your method of application could be to blame. Here, he explains what hair color mistakes you could be making and shares his tips for covering your gray hair at home.
Why Your Hair Dye Isn't Covering All of Your Gray Hair
"The most likely cause is your formulation," says Papanikolas. "Neutral shades give the best coverage unless you are predominantly gray, then you will need half neutral and half golden." Alternatively, your application method could be the issue. "When you go to the salon, we take fine slices and go section by section through the hair to make sure every regrowth strand is fully saturated with color," says Papanikolas.
"We also put a lot on. If you are skimpy with your application, then you won't get good coverage." It's a myth that the more hair dye you apply, the darker the color will get. In fact, the more product you put on your head, the better your success rate will be for covering all of your gray hair.
For the best at-home hair color, we like the L'Oréal Paris Fade-Defying + Shine Permanent Hair Color.
How to Best Cover Gray Hair at Home
To allow for better saturation of the dye (and therefore better coverage), Papanikolas recommends that you separate your hair into quadrants, just like they do in the salon. "You can also leave dye on the hair for the maximum time — 50 minutes unless otherwise directed," he says.
If you need to touch up the roots, the L'Oréal Paris Magic Root Cover Up spray makes it easy — just shake, spray and blend.
Aside from getting the application and formulation down, Papanikolas' number one tip for covering gray hair at home is simple: Get a friend or family member who you're social distancing with to help apply the dye for best results.
Read more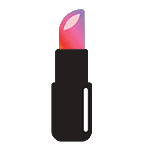 Back to top