How to Lighten Your Hair Without Using Bleach
June 02, 2022
Sun-kissed highlights truly never go out of style. To get the look you want (and fast!), your best bet is visiting a professional colorist. But maybe you don't have the time or funds to visit the salon, or maybe your hair just can't handle potential damage from bleach right now. To find out if you can lighten your hair without any bleach, we consulted Nick Stenson, a celebrity hairstylist and Matrix brand ambassador.
Can You Lighten Hair Without Bleach at Home?
The answer is yes and no. It depends on your natural hair color and texture. Stenson says that the classic DIY solution of applying lemon juice in your hair before going outside can work, especially if you already have light, fine hair.
However, if you have dark hair, you likely won't get the golden blonde results you're looking for. "It's not a predictable process and can result in golden tones in lighter hair and brassy tones in dark hair," he says. What's more, because lemon juice is so acidic, this method can also be damaging on hair.
Can You Lighten Hair Without Bleach at the Salon?
If you're heading to the salon, there are ways your colorist can lighten your hair without bleach, but again, it really depends on your hair color.
One method that Stenson recommends is using a professional color eraser. "It's a great alternative to bleaching and offers a subtle process of lightening and brightening over multiple appointments," he says. "It's important to communicate to the stylist your expectations to make sure this is the best choice for your goal."
You might not be able to achieve a platinum blonde shade without bleach, but your hair should still appear a shade or two lighter.
How to Keep Hair Healthy if You Do Lighten Your Hair With Bleach
If you're not into the lemon juice idea and your stylist doesn't recommend a color eraser for your hair, there are ways to use bleach without majorly damaging your hair. First, always leave bleaching products to the pros. This is because "bleach has the ability to weaken and stress the hair and scalp if used improperly," says Stenson.
After getting your hair bleached, keep hair nourished and vibrant with regular deep-conditioning treatments. We like using the Garnier Fructis Strengthening Treat 1 Minute Hair Mask and the L'Oréal Paris Le Color Gloss One Step Toning Gloss in Cool Blonde or Platinum Pearl.
Photo: Courtesy of L'Oreal
Read more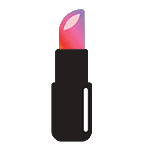 Back to top