Can You Lighten Your Hair Without Using Bleach?
December 20, 2022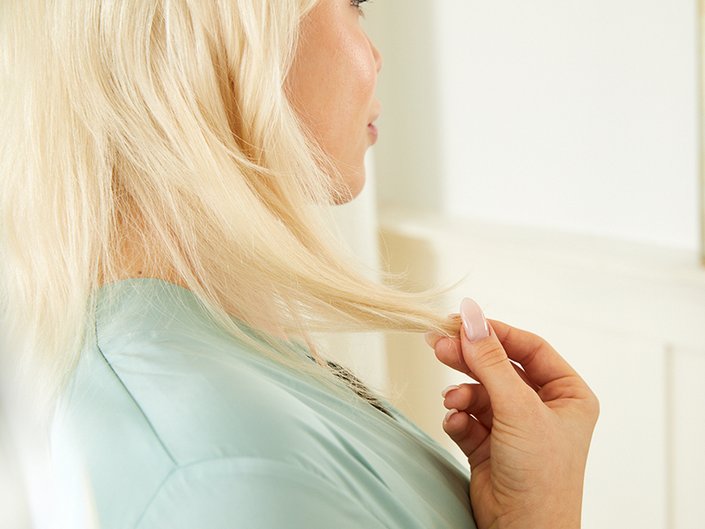 Being blonde may be more fun, but the process of
going blonde
can come with some challenges. The most commonly known and most often used way of
lightening hair
is to use bleach. Even if you've never gone blonde yourself, you're probably very familiar with images of people in foils as their hair lifts to the desired shade. But, bleach isn't the only way to lighten hair, there are some other methods, too.
There are a few things you need to know before you start on your bleach or bleach-free hair lightening journey, like: What's your
desired color
outcome? How is the health of your hair? Do you want a warm or cool tone? We spoke to professional hair colorists to get a better idea of how hair lightening works.
Can You Lighten Your Hair Without Bleach?
Yes, you can, but there's a lot that goes into it, which is why it's not really recommended as a DIY project.
Chaz Dean
, a celebrity hairstylist in LA and NYC, actually chooses to go the non-bleach route on his clients, but says that because it's a chemical color service, you should stick with a licensed colorist.
George Papanikolas
, a celebrity hair colorist and Matrix Global Brand Ambassador agrees, pointing out that there are a lot of things to consider, especially the color that you're hoping to achieve. He says that when you're using a bleach-free alternative at home, it can be easy for things to go wrong.
The Pros and Cons of Bleaching Your Hair
Pros:
Using bleach to lighten your hair is going to be the easiest way to do so. When you go to a professional, especially one who is an expert at blonding services, they know exactly how to mix the color to give you the look that you want. Whether that involves techniques like painting the hair for a balayage effect or highlighting with foils for dimension, a licensed hair colorist knows how to best apply the bleach formula so that it won't ruin the integrity of your hair.

Bleach doesn't have the same limitations as some of the other color-lifting alternatives. Papanikolas says that the High Lift method — which is one of the ways to lighten hair sans bleach — can really only give you warm tones. For a cooler, ashier outcome, you're able to "bleach past the yellow and orange tones and get to a more desirable tone," he explains.


Cons:
Bleaching your hair, especially if it's already starting out in an unhealthy state, can cause serious damage. If you go to a colorist who doesn't know what they're doing or if they don't understand your hair type, there is a chance that your hair can turn out with a different tone or in the worst case, more damage.

When used on hair, bleach goes deep within the hair shaft and there is a chemical reaction where it dissolves the color pigment in your hair for the lightened effect. That's great when you're wanting a lighter hair color, but at the same time that it's lifting the color, the bleach is also breaking down the fatty acids that keep hair strands healthy.

Bleaching hair can also change the texture and porosity of the hair because it opens the hair cuticle, leaving it more vulnerable. The longer bleach is left on the hair, the lighter the blonde will be, but also the more damage that can be done. If bleach is left on the hair for too long, you can experience breakage and some not-so-pretty color, too. If you get your hair highlighted often, an experienced colorist should know not to bleach over previously bleached pieces as it will mess with the color and the health of the hair.


How to Lighten Hair Without Bleach at a Salon
"There are a few products on the market to help with lightening the hair without bleach," says Dean, "I use High Lift Color with a low volume of developers." He says that this allows him to "create a lot more depth and dimension with this process, as it creates highlights and lowlights in one simple step without compromising the integrity of the hair."

Papanikolas says that High Lift should only be done on people with virgin hair because, "previously colored hair will result in only the new growth getting lighter, leaving you with 'hot roots.'" He adds that for the most part, they'll only lighten without bleach in the salon if the client wants a more subtle and muted effect. "On brunettes, the end result is a copper/caramel color, and on natural blondes, the end result is a golden blonde," he explains. "We would never use it if the end result is a cool or pale blonde finish."


How to Lighten Hair Without Bleach at Home
Although it is possible, both Dean and Papanikolas highly advise against trying to lighten hair at home. Most colorists will agree, whether with bleach or not, lightening is not advised as a DIY project because things can go south quickly. "The chance for something going wrong is high when you don't know how to properly formulate," says Papanikolas, "although it is less damaging than bleach, the corrections by a professional after can be costly."


How Experts Bleach Hair Without Causing Damage
"Colorists should use the lowest volume [bleach] possible, proper application and correct processing time," says Dean, "low and slow is always best." Papanikolas nods to professional products like Matrix Pre-Bonded Light Master, "which help protect the bonds [the structure of the hair] during the lightening process." He also reiterates the importance of going to someone with experience as they'll know exactly how long to leave the bleach on for. For any hair service, but especially for color, it is important to do your research before committing to a salon and stylist or colorist.


How to Prevent Hair Damage After Bleaching Hair
Both colorists agree that hydration is the name of the game for keeping lightened hair health. Dean recommends a deep moisture treatment on a regular basis, like his own ReMoist Hydrating Hair Mask. He also says to avoid excessive heat and hot tools because the combo of bleached hair and heat is a recipe for damage.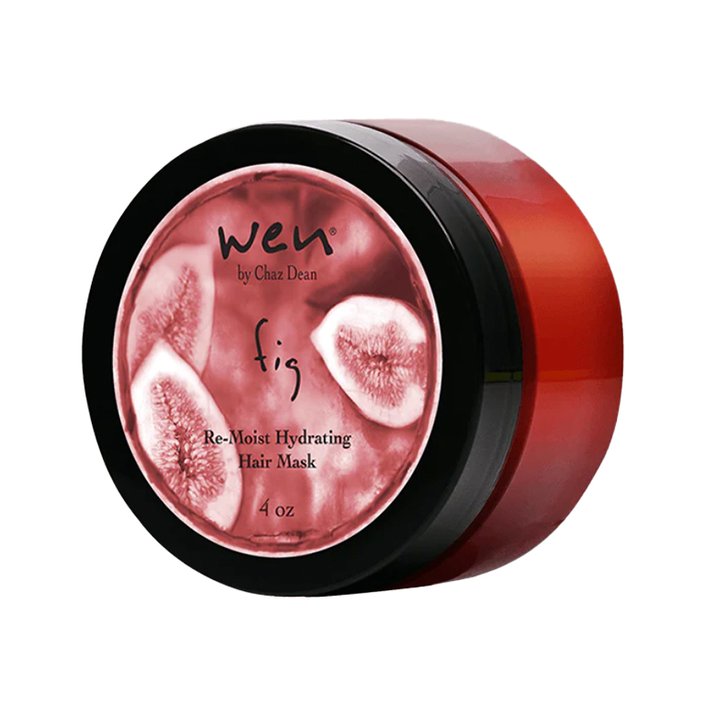 Papanikolas recommends using the
Matrix Unbreak My Blonde Collection
to help keep hair hydrated and manageable. It also helps revive and reinforce bonds that were weakened during the bleaching process. "Space out highlighting appointments every three months to give the hair a chance to recover," he says, "if you are doing all over bleach, then you will need to come in every four weeks so that the heat from the scalp can give you an even lift...waiting any longer will result in yellow bands."
It's also smart to avoid washing hair too much because the process of doing so can dry hair out even more. Most colorists will agree that the less you wash your hair the better because of this. You may want to switch from a cotton to a silk pillowcase, too, because it is gentler on hair and will help by preventing additional breakage or damage that can happen as you toss and turn throughout the night.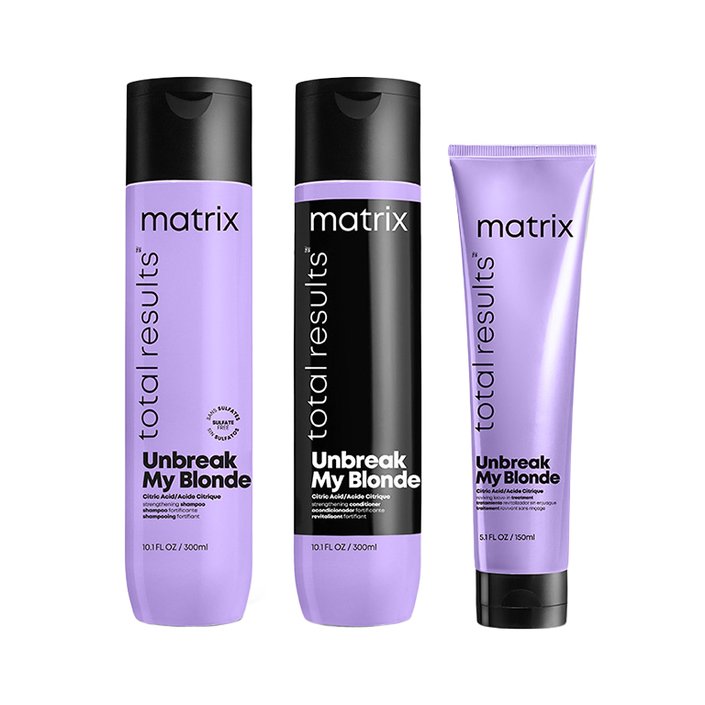 Our Favorite Products for Preventing Hair Damage After Bleach
Hair that has been treated with bleach has a tendency to go brassy. To bust those orange tones, a purple pigmented treatment helps to neutralize. This mask also has nourishing hibiscus to help revive compromised hair. Use it once a week and leave it on for up to five minutes.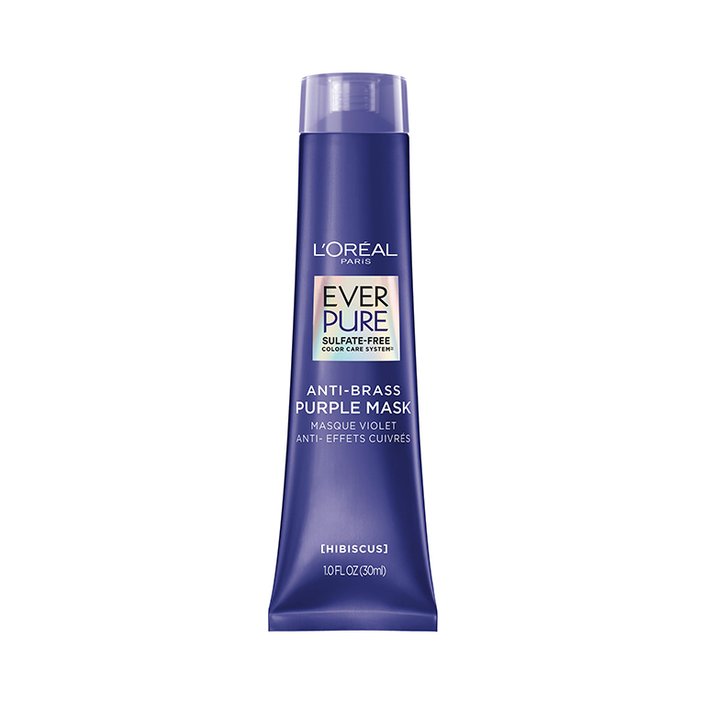 To make your blonde or silver really shine, this shampoo and conditioner combo comes out purple and helps eliminate brassy warmth or dull yellow tones. If you wash your hair frequently, it can be good to swap on and off between this set and one that isn't pigmented but is super hydrating.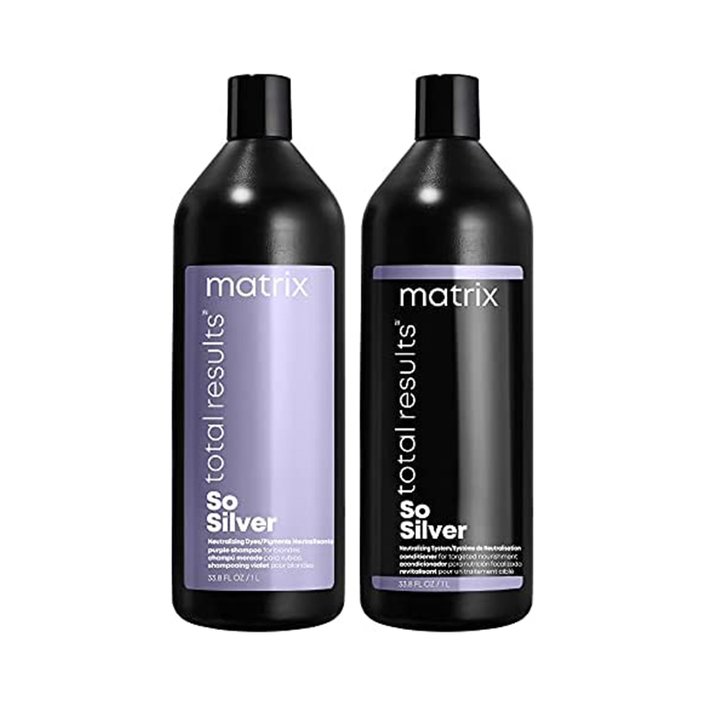 There's a new meaning behind beauty sleep; slather on 2-4 pumps of this hyaluronic acid and edelweiss flower-infused serum before bed and wake up to stronger, less frizzy strands. Formulated especially for bleached hair, this lightweight serum is meant to reduce breakage and you don't need to wash it out in the morning!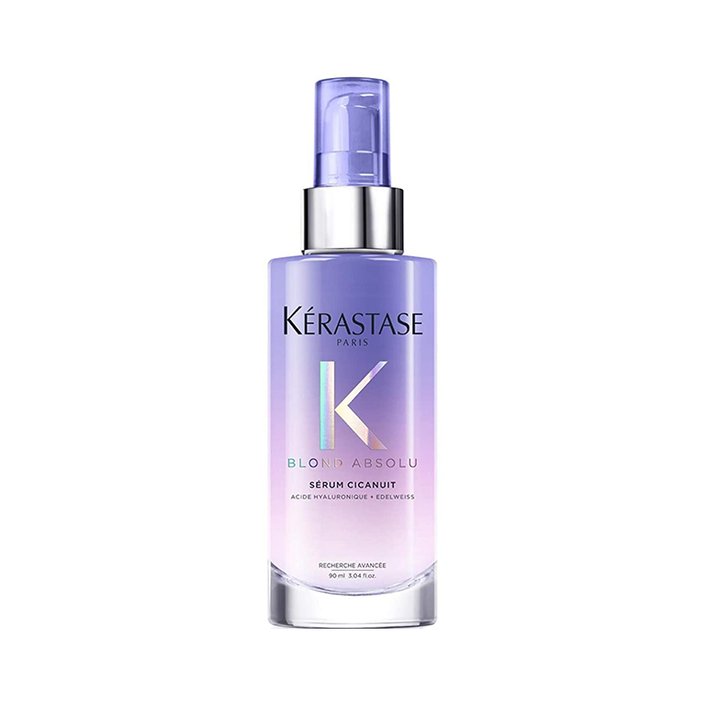 For in between color appointments, this one-and-done gloss for lightened hair helps to boost shine, neutralize brassiness and condition with coconut oil. Use after shampooing as often as once a week if needed.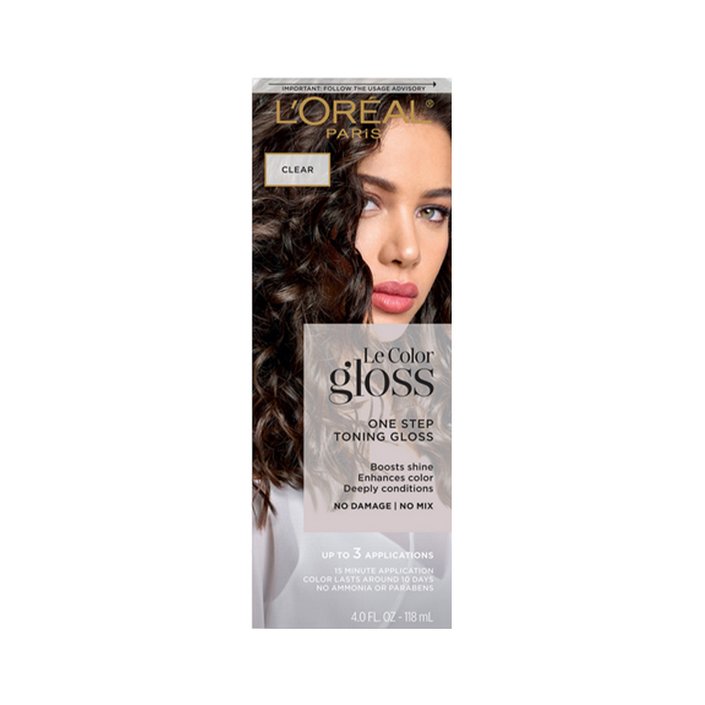 Photo: Courtesy of L'Oreal
Read more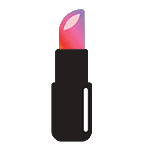 Back to top