A Pro Stylist's Advice on Dyeing Textured Hair at Home
September 23, 2020
Dyeing your hair at home, no matter what texture you have, can be tricky to master. If you have natural, textured hair, things can get even more complicated. If you are interested in giving it a go, though, take advice from someone who's well-versed in the specific needs and characteristics of your hair. Here, Derick Monroe, celebrity hairstylist and Dark & Lovely spokesperson, shares his dos and don'ts of dyeing textured hair at home.
DO: Choose an At-Home Dye That Contains Moisturizing Ingredients
"Textured hair naturally has a moisture deficit, so you want to ensure that your hair remains moisturized, as we know color can be very drying at times," says Monroe. When choosing an at-home dye, he suggests looking for ingredients like argan oil, vitamin E, shea butter or coconut oil. You can find argan oil and vitamin E in the Dark & Lovely Fade Resist line.
DO: Pick a Shade That's Easy to Maintain
This one is especially important if you're new to the DIY dye world. "Demi-permanent and temporary dyes will fade, so the retouch process won't be so noticeable when it's time to refresh," says Monroe. A demi-permanent option we love is the Dark & Lovely Reviving Colors line.
DO: Follow With a Cold Rinse
After dyeing, washing and deep conditioning your hair, Monroe recommends giving it a cold rinse. "This will close the cuticle and give you some shine," he explains.
DON'T: Skip the Instructions
One of the easiest mistakes to make when dyeing your hair at home is to rush through the process. Monroe's advice? Always read the instructions on the box, protect your clothes and areas like the hairline, ears and neck to avoid stains and, most importantly, ensure adequate processing times in all areas of the hair.
DO: Know Your Limits
"If you want to do blonde shades, I suggest seeing a professional," says Monroe. And if you're not super comfortable with dyeing your own hair, ask a friend to help.
Read more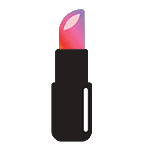 Back to top