How to Maintain Blonde Hair at Home, According to a Professional Colorist
October 11, 2021
We'd be lying if we said blonde wasn't a high-maintenance hair color. Frequent salon visits and the need for nourishing hair treatments are inevitable to keep hair healthy and roots in check. Luckily, there are ways to restore vibrancy and neutralize brassy tones at home so you can extend the time between salon appointments. Below, find tips from Laura Gibson, professional hair colorist and Rusk global artistic director, for maintaining blonde hair at home.
How Long Can Blondes Go Between Salon Visits?
How often you need to head to the salon completely depends on the blonde color placement, explains Gibson. "For instance, blonde ombres and balayages can go longer in between appointments (up to three to four months) because the growth is softer," she says. "Meanwhile, platinum blondes should wait no longer than six weeks between salon visits because you need the heat from the scalp to avoid banding."
Banding occurs when the hair has grown out too far from the scalp which prevents it from lightening evenly because it isn't close enough to receive an adequate amount of heat from the scalp. "This ultimately results in a 'band' of contrasting colors from the hair closest to the scalp to the hair that sits further away," says Gibson.
Regardless of your shade of blonde, any lightening treatment is damaging to the hair. To help strengthen and restore your hair's elasticity in between salon visits, Gibson recommends using an at-home hair mask like the RUSK Smooth Keratin Care Deep Penetrating Treatment once a week.
How to Maintain Blonde Hair at Home
One of the biggest struggles those with blonde hair face is maintaining vibrancy between visits — and most people don't realize that their shower water is playing a major role in preventing their hair from staying as icy as possible. "I recommend installing a high-quality water filter in the shower (my favorite is from Raindrops)," says Gibson. "Shower filters prevent metals and minerals from building up on the hair which can result in making the color dull and darker." She also recommends avoiding chlorine because "it can turn blonde highlights into a greenish tone."
Though you may be tempted to layer on purple toning products, Gibson warns not to go overboard. "Excessive use can cause the pigment to build up on the hair, resulting in darker and duller blonde colors." That said, using a toning product — like a conditioner, shampoo or mask — once a week can help neutralize brassiness and extend the length between salon visits. Find some of our favorites, below.
1 / 6
Neutralize brassiness and nourish your hair with this in-shower hair mask. Formulated with hibiscus, it works to brighten dull, blonde strands while smoothing and moisturizing hair from root to tip.
2 / 6
All it takes is one wash to brighten your hair with this warm blonde-toned conditioner. Each application dispenses flecks of golden color so your hair looks sun-kissed even in the fall and winter. It can be used on brown hair, too, to add glossiness and gold hues.
3 / 6
This clarifying shampoo refreshes color-treated hair while eliminating brassiness and dull, yellow tones. On top of fully cleansing hair of dirt and impurities, with continued use it can help make hair appear shinier and brighter.
4 / 6
Refresh your color to salon quality in just five minutes with this reviving hair mask. It deposits rich pigments while avocado oil helps to restore shine, softness and smoothness to even the most damaged strands.
5 / 6
Formulated with chamomile, honey and quinoa to nourish, this deep violet-hued duo offsets brassiness in all shades of blonde hair while intensely hydrating.
6 / 6
Brighten, soften and hydrate hair with this mask that simultaneously reduces brassiness for those with blonde, gray or silver-hued hair. The sunflower seed extract in the formula also helps to provide natural UV protection to prevent color from fading in the sun.
Read more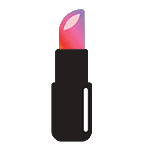 Back to top