Everything You Need to Know About Dyeing Your Hair a Bright Color
December 23, 2020
What to Know Before You Dye Your Hair
Most Bright Hair Dyes Are Temporary
There are two types of hair dye that you can try when transitioning to a bright hair color. There are semi-permanent formulas and permanent formulas. "Most formulas are designed to fade with each shampoo," says Kim. That means your color will last a few weeks if you don't properly maintain your hair with a color-preserving hair-care routine.
Certain Colors Work Better on Light Hair
"Soft pastel shades (such as pink, lavender or baby blue) won't show well unless hair is lifted to a pale blonde first", says Kim. "You can apply these shades to virgin hair, but you'll get more vibrant color on hair that's already been bleached or highlighted." If you're looking for some at-home box dyes that offer bright colors for dark hair, check out the
L'Oréal Colorista Semi-Permanent Hair Color in Teal
and
Garnier Nutrisse Ultra Color in Dark Violet
.
Some Colors Fade Faster Than Others
While your starting color and porosity (how damaged your hair is) plays a role in how long your color will last, Kim says you can expect lighter pastels to fade the fastest, while vivid shades like deep blue tend to linger the longest.
Do a Test Run
"My best tip is to do a test strand before committing completely," says Kim. Test the dye on an inconspicuous streak of hair on the back of your head for a few weeks before you apply it to your whole head. "This way you can test the color and see how long it takes to go away," she says.
You'll Need Supplies
Dyeing your hair at home can get messy. "Wear gloves, a smock and stay away from your scalp," Kim suggests. These intense colors will stain your skin. To prevent that from happening, apply a layer of Vaseline or lip balm to the skin surrounding your hairline.
How to Make Your Hair Color Last
Seal it In
"Hairspray doesn't only tame flyaways and lock in your style, but it can also help make your bold color last longer by creating a shield around it," says Kim. Try the
L'Oréal Paris Elnett Satin Hairspray
, which is formulated for color-treated hair.
Skip the Hair Oils
"Oils in products will break down your color faster," says Kim. "Skip your oil-based serum while your hair is dyed one of these vibrant shades."
Don't Be Afraid to Skip Washes
The more you wash, the faster your color will fade. Try to lengthen the time in between washing sessions. If you tend to get greasy roots, reach for a dry shampoo like the
Redken Pillow Proof Dry Two Day Extender Dry Shampoo
.
Use Color-Care Products
Even with temporary color, you want to swap out traditional shampoos for those made for color-treated hair. These tend to be gentler, formulated without harsh detergents that strip color and include UV filters to protect against sun fade. You can try the
Kérastase Bain Chromatique Riche Multi-Protecting Shampoo
and
Mask
. Or if you're looking for a drugstore duo, we recommend the
L'Oréal Paris Color Vibrancy Protecting Shampoo
and
Conditioner
.
How to Find a Shade That Complements Your Skin Tone
Bold Hair Colors for Fair Skin Tones: Pastels
When you have a light complexion, pastels like pink, coral, lilac or soft blue are super pretty. Try
L'Oréal Paris Colorista Semi-Permanent Hair Color in 200 Pink
or
Feria in Smokey Pink
or
Smokey Lavender
.
Bold Hair Colors for Medium Skin Tones: Rich Metallic Hues
Medium skin tones will also look great with pastel colors, but Kim says you can also experiment with rich metallic hues, like the
Garnier Olia Bold Permanent Hair Color in Royal Amethyst
or
L'Oréal Paris Feria in Power Copper
.
Bold Hair Colors for Olive Skin Tones: Bright Neons
Kim recommends super bright shades on olive skin tones, like magenta, purple, blue and even neon shades. Try
Garnier Nutrisse Ultra Color in Ultra Bold Denim
or
L'Oréal Colorista Semi-Permanent Hair Color in Teal
.
Bold Hair Colors for Dark/Deep Skin Tones: Deep, Bold Hues
Vivid shades of red, violet, cobalt blue and yellow will pop against darker complexions, says Kim. Try
Dark & Lovely Ultra Vibrant Permanent Hair Color in Spicy Red
.
Read more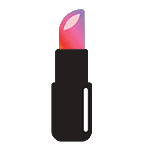 Back to top