Beauty Q&A: I Just Went Blonde — When Should I Touch Up My Roots?
October 11, 2021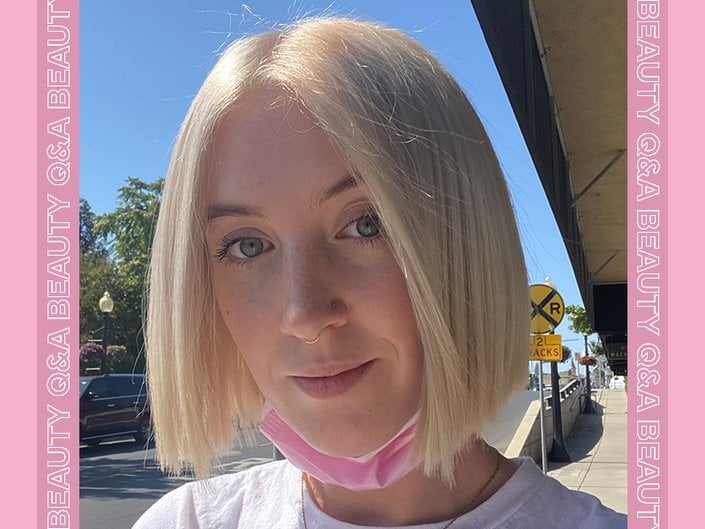 Blonde hair is notoriously hard to maintain, but knowing the type of blonde you're going for can have a big impact on how often you'll have to hit the salon. We asked Tom Smith, the color creative director at Evo, to help you determine when to get your roots touched up and how often each shade of blonde, from icy all-over platinum to beachy balayage, should go in for a refresh.
If Your Hair is Bleached Blonde…
"As a general rule, the more contrasting your dyed shade is with your natural color, the more frequently it will need to be maintained," Smith says. That means platinum blonde will be the toughest of the blonde shades to keep up with.
"When you have a platinum blonde all over, it's really important to have your roots done every five to six weeks to make sure that the natural heat from your scalp can play its role in the lightening of your hair," says Smith. "It can be challenging to get an even result when dealing with more than three-quarters of an inch of natural root because the heat from your scalp can't travel down the strand of your hair far enough to get an even lift. This results in banding, where the longest part of your root has not been able to lift as light as the part closest to your scalp." The longer you wait past the five- to six-week mark, the greater the chance of damaging your hair or causing breakage. This is because your hairs don't all grow at the same rate, leading to a "blurred demarcation line" between your root and the blonde hair.
If You Have Blonde Highlights…
Unlike platinum hair, highlights are a bit more low-maintenance. "If you are blonde through a classic foiling technique, I recommend avoiding doing your roots sooner than eight weeks," Smith says. "Any sooner than eight weeks and your colorist risks overlapping or not being able to properly match the new set of highlights with the old set. The benefit of foil highlights is that the heat from the scalp travels more easily down the strand, so there is really no maximum when it comes to maintenance of foil highlights — although after three months you'll be feeling quite dark!"
To avoid a harsh regrowth line, Smith says he uses a pivoting section pattern to create highlights on his clients. He places more brightness around the face and then fades the highlights backwards towards the crown for a "soft, natural grow out."
If You Have Blonde Balayage…
"The beautiful thing about a freehand or painted technique is that there can be no obvious root line at all, meaning that the color can be redone when the client chooses rather than feeling that they have to," Smith says. "I recommend my clients return every three months to maintain or if they want to build on the effect and get lighter, or every four to six months if lower maintenance is required."
How to Freshen Up Your Blonde Between Touch Ups
While blonde is typically best left to the pros, there are ways to refresh your color at home without touching your roots. We recommend washing at least once a week with a purple shampoo, such as the Matrix Total Results So Silver Shampoo for Blonde and Silver Hair, to cancel out yellow and brassy tones. For even more intense results, choose a purple mask. We love the L'Oréal Paris EverPure Anti Brass Purple Hair Mask and the Evo Fabuloso Platinum Blonde Colour Boosting Treatment.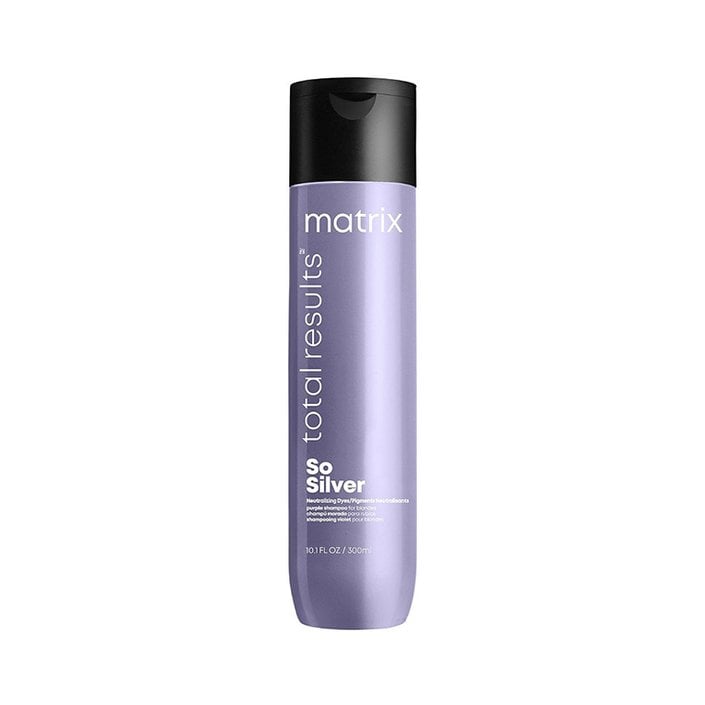 Photo: Ariel Wodarcyk, Design: Hannah Packer
Read more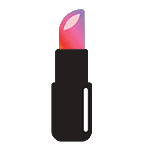 Back to top