Low-Maintenance Haircuts You Can Let Air Dry
April 07, 2021
Heat styling your hair can be uncomfortable and time-consuming — not to mention damaging. While there are lots of great heat protectant products you can use, it's not a bad idea to skip the hot tools and let your hair dry naturally every once in a while — especially on those warm days when it feels like the hairdryer is scorching your scalp.
For tips on how to air dry your hair to perfection, we turned to Tammy Laimos, lead stylist at Meghan Graham Beauty Salon in Boston.
For long hair, try a blunt cut.
For best air-drying results with long, fine hair, Laimos recommends a blunt cut, while curly hair textures would benefit from layers.
Go for long layers.
"If you have thick, wavy hair, long layers will keep it from getting flat on top and heavy at the bottom," says Laimos.
A bob is always a good idea.
"For above the shoulder length hair, bobs are always timeless," says Laimos. It's a good idea to be clear with your stylist that you plan on air-drying your hair so they can determine how long or short to go.
Try a short and textured look.
"If you're wanting to take your hair shorter, chin length or above, I personally really love textured cuts with some undercutting and lots of piecey-ness and movement," says Laimos.
Photo: Jamal Edmonds, @lamajbackwards
Read more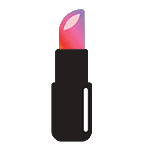 Back to top