The Best Claw Clips for Thick Hair — Plus, Pro Styling Tips
April 04, 2023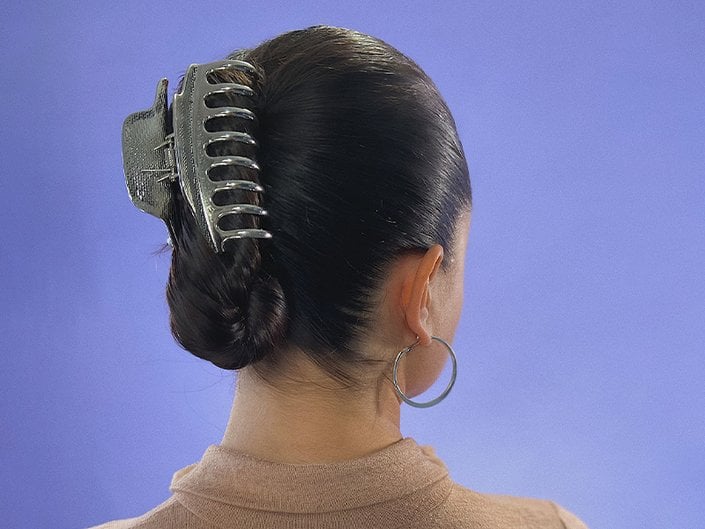 In the past few years, claw clips have made a major comeback and for good reason. Part of the revival of late '90s and early 2000s beauty trends, claw clips are easy styling tools that can be dressed up or down and used in a variety of different hairstyles. You can quickly twist your hair up into one, wet or dry, when you're having a low-maintenance beauty day, or you can use them to create intricate updos.
But if you have thick hair, you know that claw clips can come with their downsides, too. It's often tricky to find ones big and sturdy enough to contain thick or curly hair. After all, you don't want to have to constantly readjust a slipping hair clip or tuck back strands that fall loose. Luckily, there are plenty of sizable claw clip options for thicker hair, as well as styling tips you can follow to keep your look locked in place. We tapped Matrix Global Artistic Director Michelle O'Connor to share her claw clip styling tips for thick hair. Plus, ahead, we've rounded up some of our favorite cute claw clip options that come in larger sizes.
Claw Clip Styling Ideas and Tips
Try a Half-Up, Half-Down Look
If you're new to using a claw clip, you may not know where to start with styling it. One classic styling option is a half-up, half-down look. To do this style, "You're going to part your hair horizontally across in the back of the head making two halves," explains O'Connor. "You will then sweep all of your hair back and capture the top portion of your hair into a density-appropriate claw clip."
Create a Waterfall-Like Ponytail
Another style O'Connor loves for thicker, curly hair involves using your claw clip to create a waterfall-like ponytail. Once again, you'll divide your hair into two separate sections, but instead of splitting it half-and-half, you'll section off ¾ of your hair for the top part and the remaining ¼ for the bottom. "You then sweep the top portion into a ponytail," says O'Connor. "Next, take the bottom portion and twist the hair up into the ponytail. Secure that bottom section with the claw clip and you have an instant voluminous cascading ponytail on hair that sits at shoulder length." She recommends securing both looks with the Matrix Fixer Hairspray, which holds everything in place but is still workable and won't prevent you from making adjustments to your style.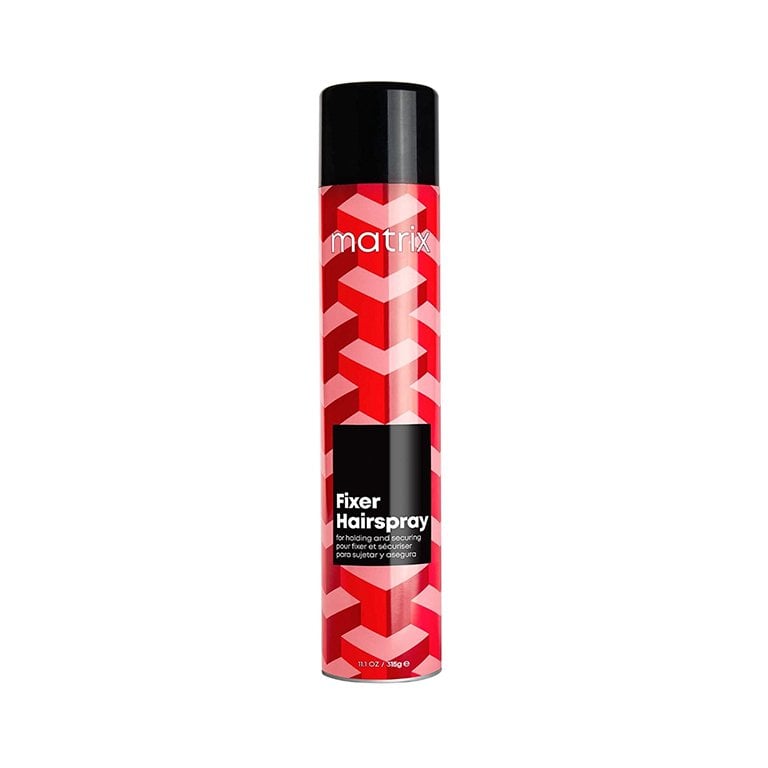 Choose the Right Clip
When it comes to choosing the right claw clip for your hair type and texture, there are a few things to look out for. "Look at features like the teeth on the claw, as well as the overall size," advises O'Connor. "Thicker hair should gravitate towards larger teeth and sizes of claw clips overall." You'll also want to check the strength of the spring. "Open and close the claw clip you are considering purchasing," she says. "If the clasp or hinge is weak, you'll know that this won't secure your hair. Look for something sturdier."
Finally, as with any hairstyle or hair accessory, having a foundation of healthy, conditioned hair to work with is important. If your hair is both thick and curly or coily, be sure to reach for nourishing shampoos and conditioners formulated specifically for your hair type. The Redken All Soft Mega Curls Shampoo is one of our favorites because it hydrates your curls, repairs damage and improves manageability.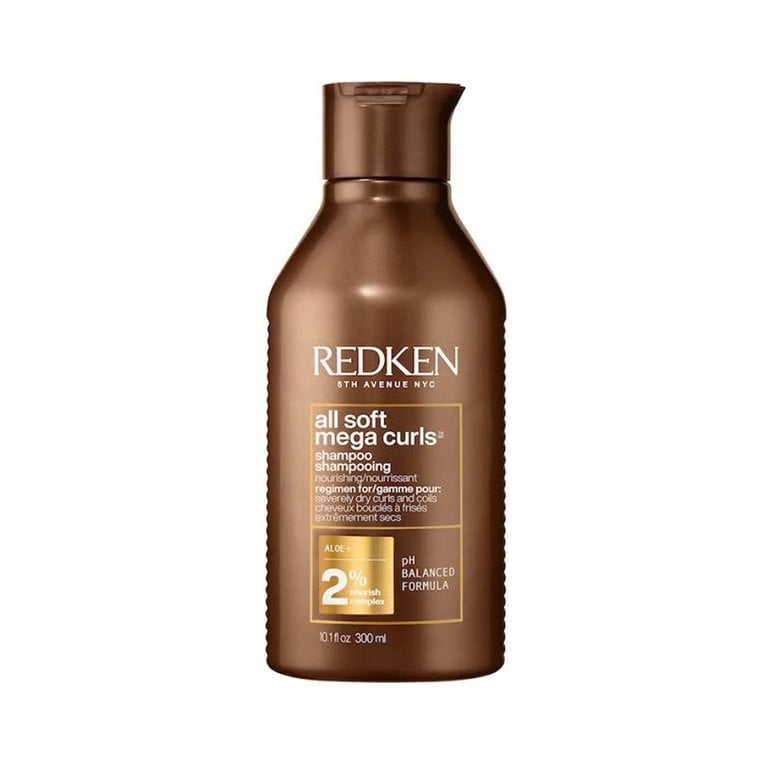 You may also want to invest in a restorative hair treatment, like the Garnier Whole Blends Hair Honey Repairing Serum. This non-greasy leave-in treatment works to repair up to one year of damage to your hair.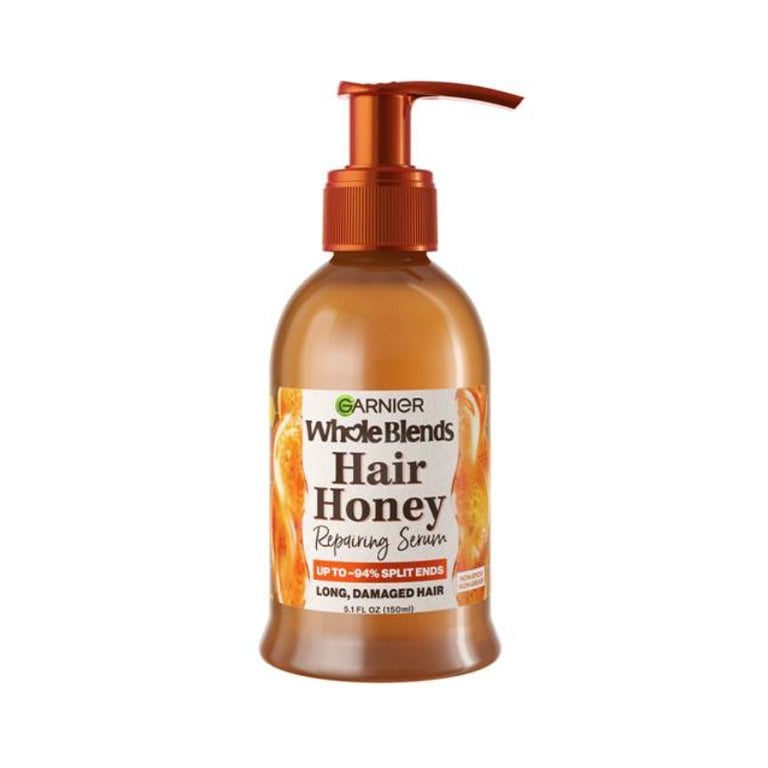 The Best Claw Clips for Thick Hair
Flirty Pineapple's claw clips come in three sizes — Basic, Next Level and Extra XL. The latter option is five inches long — and is the one you should opt for if you're blessed with a lot of hair. We love how these claw clips have a flat bottom, making them secure and comfortable for all-day wear. The Light Tortoise print is a great everyday basic.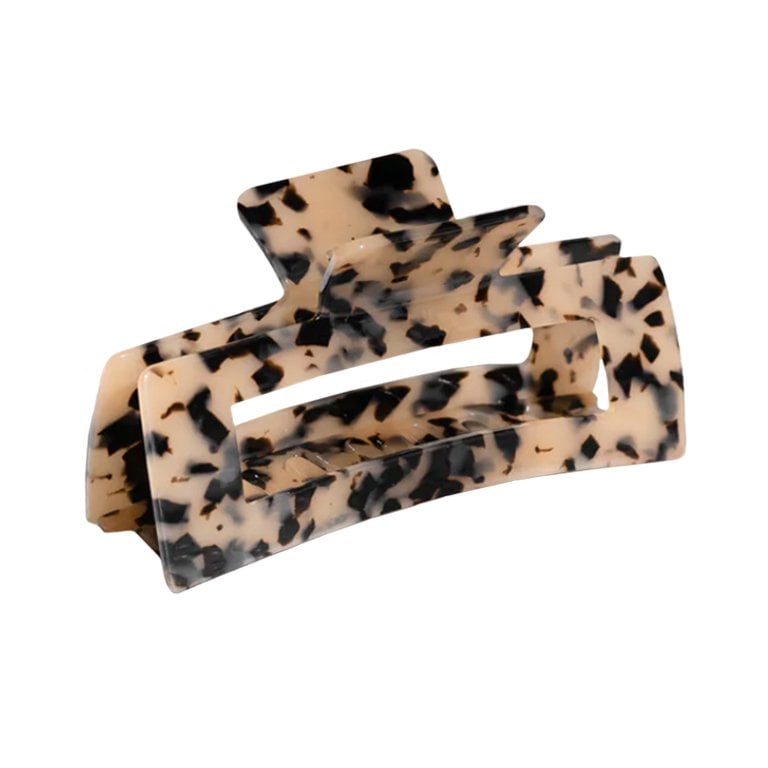 Made from strong premium acetate, the PATTERN Hair Clip is designed for natural, curly and coily hair. The long, separated teeth are perfect for sectioning your hair, so don't be surprised when this claw clip becomes one of your go-to styling tools.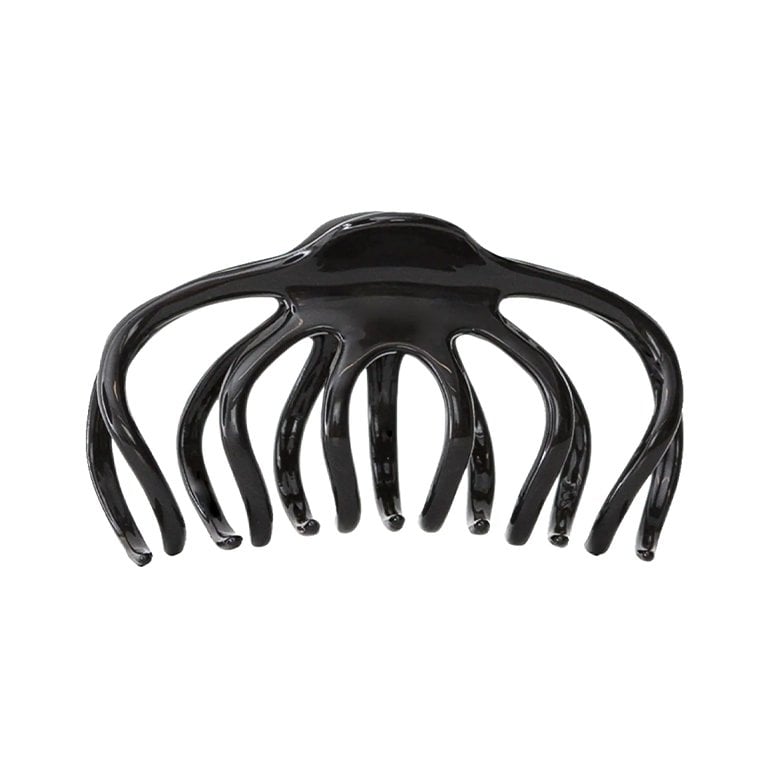 Even the thickest or curliest hair is no match for the TOCESS Big Hair Claw Clips, which are coated in a layer of soft matte rubber for maximum grip. You won't have to worry about this jumbo-sized clip slipping out of your hair throughout the day. Plus, they come in a variety pack of four different colored clips at a budget-friendly price.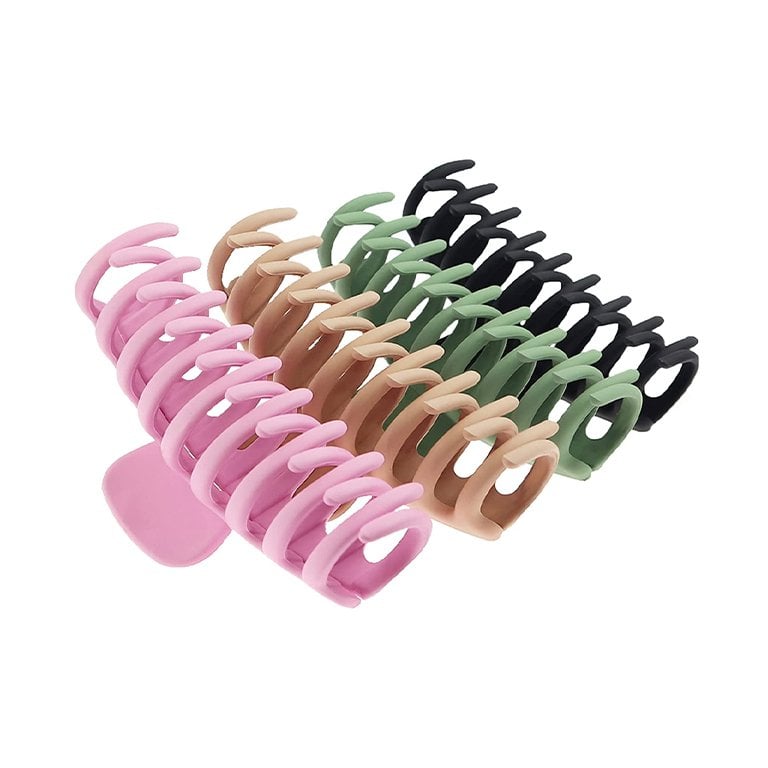 One of our favorite things about claw clips is the nostalgic, early aughts vibe, and this large hair clip from Emi Jay comes in an adorable baby blue color that our middle school selves would love. Emi Jay has tons of other cute patterns to choose from, too, and the smooth, rounded teeth don't pull at your hair.
We're obsessed with this four-pack of neutral colored hair clips, including black and shades of brown that will match any outfit you have planned. In addition to the large, rubber-coated teeth, there are smaller interior teeth to really lock your hairstyle into place.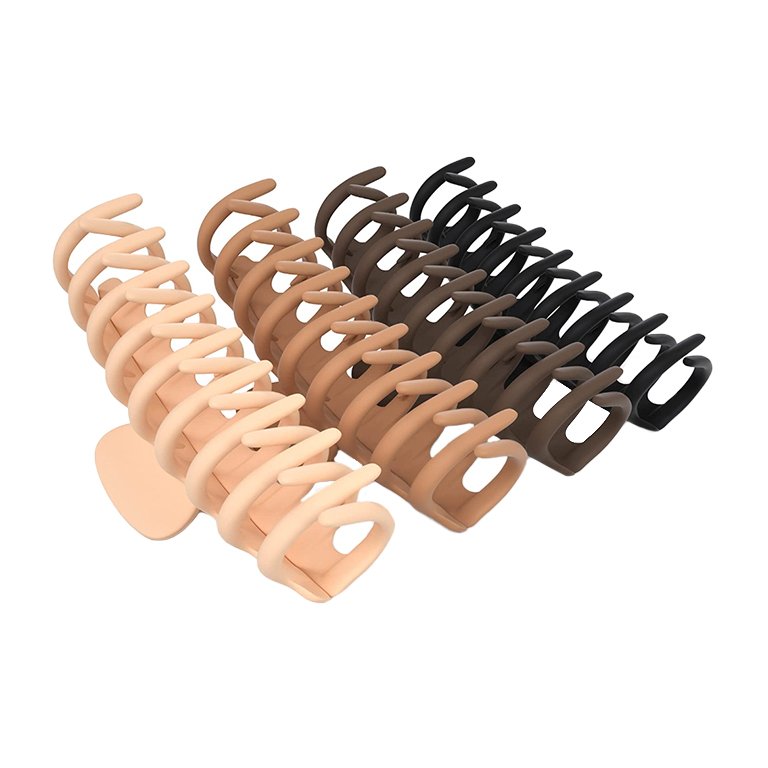 Photo: Jasmine Burnside
Read more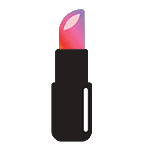 Back to top