7 Ways to Accessorize Your Hair With Jewelry
April 03, 2020
In the world of hair accessories, bedazzled headbands, pearl clips and '90s-inspired butterfly clips have reigned supreme for quite some time now. If you're looking for a new way to dress up your strands and complement your spring makeup look, give hair jewelry a try. From shiny diamond studs beautifully placed throughout the hair to funky hoops and clips, we've been seeing jewel-adorned hair looks all over our Instagram feeds lately, and trust us when we say that they're nothing short of gorgeous. Ahead, get inspired by scrolling through some of our favorite bejeweled hair looks.
Bedazzled Pony
The next time you're at the craft store, be sure to pick up some rhinestones and instead of using them to dress up your makeup look, bedazzle your ponytail. You can safely apply the gems into your hair by using the rough side of velcro tape, as seen in this video. It's so beautiful and easy, we're not sure why we didn't think of it sooner.
Hair Hoops
Forget hoop earrings, and opt for hair hoops instead. Just kidding, do both! Hair hoops are an edgy way to add some bling to all kinds of braids.
Dripping Diamonds
Either buy a pretty hair clip that resembles dripping diamonds to embellish your fluffy ponytail or use bobby pins to clip your favorite necklace around the base of your pony for a similar effect.
Cascading Pearls
Don't get us wrong, we still love pearl clips, but something about actual pearls in our hair seems way more enticing. Use pearls to embellish the spine of your braid or any updo for a pretty and luxurious hairstyle.
Blinged-Out Hair Clips
If you like the security of a hair clip, then make sure you buy ones that are decked out in diamonds (or stones that look like diamonds). Bonus points if you choose clips that feature fun sayings like these. Don't worry, it still counts as hair jewelry.
Diamond Studs
Take your hairstyle up a few notches by adding some diamond-like studs throughout. It's a dainty way to accessorize any hairstyle.
Shining Star
Shine brighter than the stars in the sky by embellishing your strands with these star-shaped hair clips. Add plenty throughout the crown of your hair for a real statement style.
Photographer: Chaunte Vaughn, Art Director: Melissa San Vicente-Landestoy, Makeup Artist: Jonet Williamson, Makeup Assistant: Crisdanil, Hair Stylist: Jasmine Burnside, Visual Designer: Hannah Packer, Supervising Producer: Jessica Thiel, Line Producer: Kaela Francesca, Digital Tech: MJ Kroeger, Model: Cierra
Read more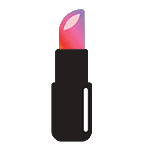 Back to top