Cool Hair Designs to Give You All the Buzz Cut Inspo You'll Ever Need
April 13, 2020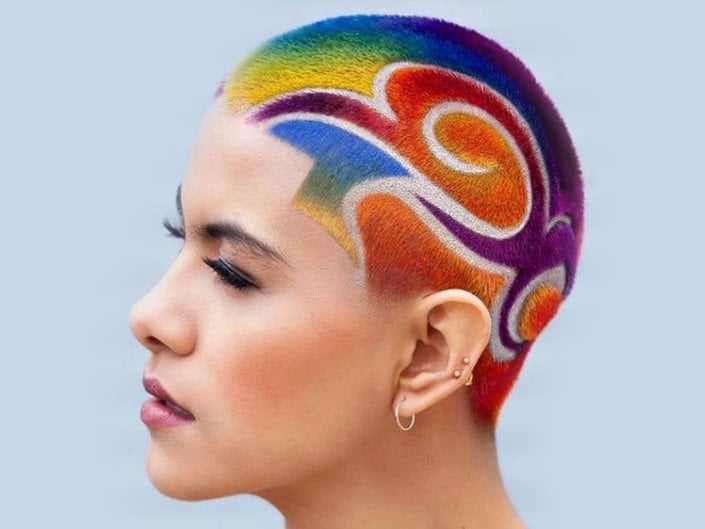 Sporting a super short buzz cut doesn't mean you have to sacrifice style. Newsflash: a close shave can be really freakin' cool. While it's tempting to keep things status quo and give yourself a traditional buzz haircut, we challenge you to take a walk on the wild side and try a funky design. From floral patterns to rainbow hair dye, a personality-packed pattern is a for-sure way to take your buzz cut up a notch. Need some inspo? We've searched Instagram to bring you our favorite buzz cut inspo, ahead.
A Healthy Dose of Happiness
Um, OK, we're totally obsessed with this fade by John, a master barber. The artistry is next-level and the color gradient is gorgeous. While it's definitely a lot for a long-term look, it's a fun way to spice things up and make a major statement.
Love Is in the Hair
Wearing your heart on your hair? Sounds (and looks) like a good idea to us. This multi-colored buzz cut is anything but ordinary. The design is sweet as can be and the colors add a fun punch. If you're trying to show your S.O. some love or simply want to spice things up, this look is for you.
A Floral Fade
This rose design by Ashley Alers is delicate, dainty and perfectly diffused. Is it weird that we kind of want to frame it?!
Lighting Bolt, Baby
Keeping things longer on top, but want to switch things up on the bottom? Bring your bottom-half buzz cut to life by adding a lightning bolt design on one side. Just look at this cut from Frankie Whiteman for inspo.
Lock & Key
This maze-like buzz cut is putting our puzzle-solving skills to the test. Seriously, we've been trying to get in and out of these lines for an embarrassing amount of time. Barberias Del Mundo, kudos to you because this definitely took time, planning and crazy-talented execution.
Read more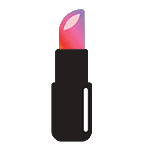 Back to top