I Tried Using a Sunscreen Stick to Create a Slicked-Back Bun — Here's What Happened
September 29, 2022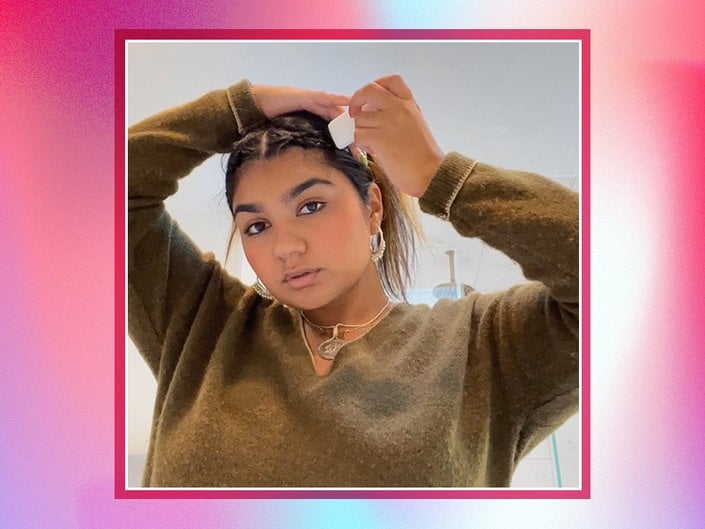 When I was scrolling through TikTok the other day, an interesting video came across my FYP: User @lottieyoungs applied the La Roche-Posay Anthelios Mineral Zinc Oxide Sunscreen to the middle part of her bun, giving her scalp extra SPF protection through the day and her bun a trendy, chic and slicked-back look. In my opinion, a hack that makes a slicked-back bun easy to create and helps to protect the scalp from sun damage seems genius, so I had to give it a shot for myself. Because I have dark hair, I felt using a white mineral sunscreen would leave a residue on my roots, so I opted to use a clear sunscreen stick to try it instead. Keep reading to find out how the trick worked for me.
How I Used a Sunscreen Stick to Create a Slicked-Back Bun

Because my hair is super thick (and sometimes, very frizzy), it can be hard for me to achieve a slicked-back look without gel. Unfortunately, I hate using gel because it tends to leave a glue-like residue in my hair that requires a thorough wash to get out. So, I was very curious to find out if this TikTok trick would help me create the hairstyle with ease. To do the hack, I enlisted the help of the CeraVe Mineral Sunscreen Stick, which is a skincare product that I have used to protect my facial skin from damaging UV rays for a while. I love that the unscented formula has a lightweight consistency and doesn't leave behind a white cast.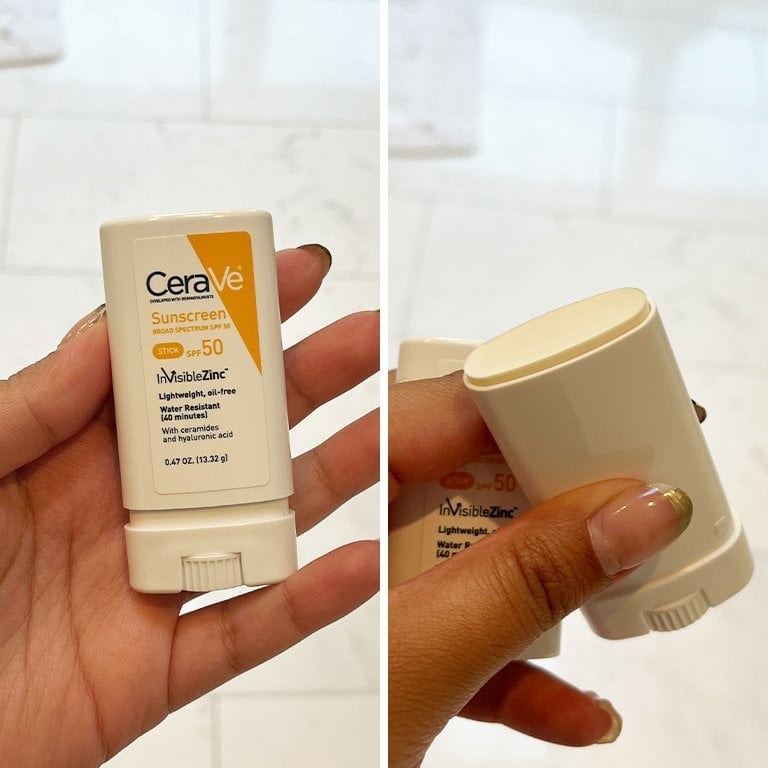 To start, I put my hair in a bun with my claw clip as I usually would, brushing down from my roots to get my hair as close to my scalp as possible for a chic look. I made thin braids with the front two strands of my hair (my favorite way to personalize a bun) — I find that strands of my braid tend to fall out by the end of the day, so I was interested to see whether the SPF would hold them better. Then, I applied the CeraVe Mineral Sunscreen Stick in long strokes from my hair part down to my ears. It slicked my hair down similar to how a gel would. When I layered the sunscreen to get a glued-down effect, it didn't start to pill or leave a white cast either.
Even after spending an entire hot September day outside, running errands and getting brunch with my friends, my hair did not budge (see below for the look after a 12 hour day!). It didn't feel or look greasy either. Plus, as a bonus, I got extra SPF protection for my scalp. This is definitely my new favorite hair hack, and I'll be using it every time I want to achieve a slicked-back look, whether with a bun, ponytail or braids. (Note: While the sunscreen stick gave me these results, it's not designed to be a hairstyling product.)

Remember, no matter what hairstyle you're creating, shielding your scalp from UV rays is important. According to the Skin Cancer Foundation, stick sunscreens can help make SPF application easier, but there are a variety of different sunscreens you can use, in addition to wearing a hat. Be sure to reach out to your dermatologist for advice if you're unsure what formula works for you.
Photo: Trishna Rikhy
Design: Juliana Campisi
Read more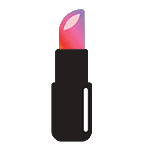 Back to top