QQ: How the Heck Do You Curl Your Hair With a Flat Iron?
January 15, 2020
If you've all but given up when it comes to achieving perfectly tousled, loose beachy waves from your flat iron, we're happy to report that there's hope for you yet. Bad technique is a recipe for prom-hair-gone-wrong, and if you're a member of team straight hair, getting any kind of wave or dimension to hold is a far-off dream. To avoid a hairstyling disaster and master the flat iron wave once and for all, we spoke with Denise Madrigal, Nine Zero One Salon celebrity makeup artist and hairstylist. Ahead, find out all the tips, tricks and products you need for long-lasting flat iron waves.
STEP #1: Prep the Hair
First things first, prepping your hair is the most important step. To get the best results, make sure you have a smooth, detangled base to work with. Use an anti-frizz shampoo and conditioner, like the Garnier Fructis Sleek and Shine line. "Always start with smooth, dry hair, whether it's blow-dried or flat ironed. Always use a heat protectant, too," says Madrigal. Her personal favorite? The In Common Magic Myst Universal Elixir. We also like the L'Oréal Paris Sleek It Iron Straight Heatspray.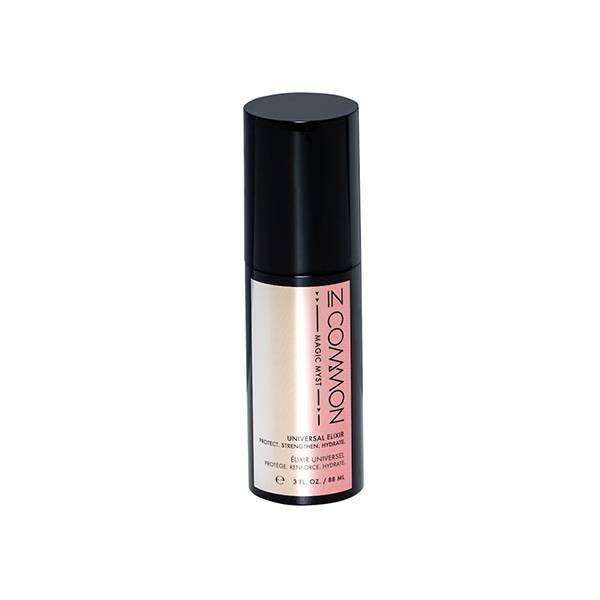 STEP #2: Pick the Right Tool
Choosing the right hot tool and temperature can make or break your look. "Look for a good quality, thin flat iron with several heat settings," says Madrigal. "Try to keep heat under 400 degrees, especially if you have color-treated or damaged hair." We also recommend opting for an iron that has curved plates, like the Sultra Bombshell Curl, Wave and Straighten Iron. This can help you avoid awkward tugging and unwanted dents in the hair.
STEP #3: Switch Up Your Direction
As your iron is heating up, section your hair. You can group your hair by layer or by separating the front, crown and back sections. Sectioning your hair will improve your control and ensure that you don't miss any pieces.
STEP #4: Curl Away
"Grab a thin-medium piece and start at the top of the strand," explains Madrigal. "Begin to twist the iron away from the face until you've reached the bottom of the strand to complete the curl." We like to hold the end of the hair as we rotate the flat iron to help control the speed at which the hair glides through the plates. Madrigal says that any hair in front of your ears should be curled away from your face. "Once you've reached the hair behind the ears, you can start alternating the direction of the curl." Switching up the direction will give you more volume and make sure your curls don't combine into one big curl. Pro tip: If you want a more beachy-looking curl, leave the ends of the hair out of your flat iron.
STEP #5: Finish Your Style
To create a more lived-in look, run your fingers or a wide-tooth comb through your hair. "Depending on your preference, brush your hair down for a more polished wave or tease your hair underneath and upward for a messier, more volumized look. Accessories are huge right now, so feel free to play dress up with your hair and have fun," says Madrigal. Regardless of your style, she suggests using your favorite finishing products to help your hair last throughout the day. We recommend the L'Oréal Paris Elnett Satin Extra Strong Hold Hairspray or the Kérastase V.I.P. Volume in Powder Texturizing Spray.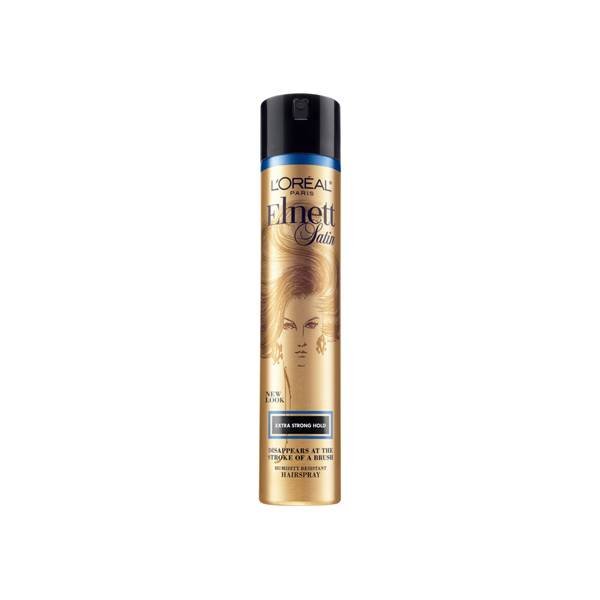 Read More:
9 Hair Serums You Didn't Know You Needed
Why Your Blush Looks Splotchy — And How to Fix It
Read more