Beauty Q&A: What Curling Iron Barrel Size Should You Use?
February 26, 2021
The first time I tried to give myself

beachy waves

, I ended up with tight curls that made me look like a poodle. It was then when I realized that achieving perfect

heat-styled curls

has as much to do with the tools you use as your technique. A lot of trial and error — and many poodle looks later — I finally discovered which curling irons and barrel sizes could give me

effortless waves

. To spare you the same pain, we asked celebrity hairstylist

Michael Dueñas

to explain which barrel sizes are best for different types of curls and waves.
For Natural Looking Curls
If you're looking to mimic the look of tight, natural curls, opt for a ¾-inch curling iron. According to Dueñas, you can create corkscrew curls and natural-looking texture by wrapping the hair flat around this iron and changing the direction of the curl throughout your hair (i.e., wind the hair toward your face for one curl and way from it for the next). "If your hair is longer than shoulder length, you can use this to create a very subtle wave if you hold the hair on the iron quickly," Dueñas says. "Or you can give yourself bouncy curls if you hold it on longer."
For a Defined Beach Wave
A 1-inch curling iron is great for creating a more defined beach wave. "This iron size is perfect for a loose tousled wave on short hair, and it works best for beach waves on long hair," says Dueñas. If you have a natural wave to your hair already, this size curling iron can help quickly enhance and perfect the look of your hair. For those with fine hair who struggle to hold volume, Dueñas says you can use this barrel size to create the look of natural movement by holding the hair on the iron for a very short period of time and letting the curl cool in the palm of your hand before releasing it. "With coarse hair you want to hold your hair on the iron slightly longer as it takes more time to absorb the heat and reshape the curl," he explains. One to try? The
Kristen Ess 1" Curling Iron
for this.
For Perfect S-Waves
"An 1¼-inch curling iron is used mainly to add soft deep waves to the hair," says Dueñas. "You can create beach waves, large mermaid waves, beautiful S-waves, and those picture-perfect bombshell waves with this iron." Long hair types can use this iron to add volume to the root of the hair and give a tousled look. If your hair is shoulder-length or above, you can expect to get a little bend in the hair. "I recommend the
Conair Infiniti Pro Tourmaline Curling Iron
," says Dueñas. "This iron is lightweight, heats up quickly and stays at a constant temperature."
For Loose Curls
For those looking to do super loose curls, an 1½-inch curling iron is the way to go. "You can create very large curls that will drop to deep waves throughout the day, or you can start off with a very loose wave with this iron," says Dueñas. We like the
Sultra Bombshell 1.5 Clipless Curling Wand
.
For the Perfect Blowout
"A 2-inch iron is great to achieve the look of a beautiful blowout," says Dueñas. It won't curl the hair, but it will add the perfect amount of volume, bend and movement.
Photo: Chaunte Vaughn, Design: Hannah Packer
Read more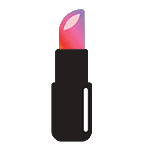 Back to top