How to Get a Salon-Quality Blowout at Home
January 29, 2021
Whether you're skipping your blow dry bar appointments due to COVID-19 precautions or are simply tired of throwing your hair up in a bun, it's still possible to get a salon-worthy blowout from the comfort of your own home. With the right products, brushes and techniques, we promise you'll have the volume, body and sleek finish you normally get from the pros. To help us figure out how to get the perfect DIY blowout at home, we caught up with hair pro Natasha Sunshine-Antonioni.
STEP 2: Pre-Dry Your Hair
"Start by pre-drying the hair with your blow dryer," says Sunshine-Antonioni. "Use your hand to stretch your hair and pull on it with the tip of your blow dryer pointed down." She says that anyone with curly hair should use a lot of tension, while those with finer hair should just move the dryer back and forth and do it hands free. Continue with this process until the hair is 80% dry.
STEP 3: Section Your Hair
"Next, make your part is where you want it and create four sections, one to the left, one to right, one for your front pieces and one at the back of your head," says Sunshine-Antonioni.
STEP 4: Choose the Right Brush
According to Sunshine-Antonioni, it's best to use a round bristle brush when you want a salon-level blowout. "The bigger the brush, the straighter the hair, the smaller the brush, the tighter the curls —choose according to the result you're going for," she says.
STEP 5: Blow Dry Your Hair Like a Pro
Sunshine-Antonioni recommends starting in the front of your hair. "If you have fine hair and you start in the back, by the time you get to the front, it's pretty much dry, and you've set your hair up to be flat," she says. It's also important to focus more on the ends of your hair. "A lot of times people will spend time and energy by going from the root to the tips of the hair, but for a beautiful, polished blowdry you really just need to focus on the ends of the hair."
If you want a smoother blow dry with polished ends, roll your hair in toward the face, wrapping your hair around your brush. "A lot of times I see women drying their hair and they're using a round brush, but the hair is not wrapping around the brush so the ends look frizzy," says Sunshine-Antonioni.
STEP 6: Finish With Hairspray
Once your salon-worthy blowout is done, Sunshine-Antonioni recommends setting your style with a light mist of flexible hairspray like the Matrix Total Results High Amplify Flexible Hold Hairspray. We also love the Garnier Fructis Sleek and Shine Hairspray.
STEP 7: Refresh With Dry Shampoo
To get your blowout to last longer, stock up on some dry shampoo, like the Garnier Fructis Melon-Tini Invisible Dry Shampoo. When your roots start to look greasy, just mist the product at your roots, let it absorb and massage it in.
Read more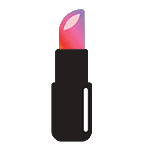 Back to top