Serious Q: Why Does My Hair Go Flat to My Head in Humidity?
August 27, 2020
My hair goes flat to my head when humidity hits — no volume in sight. Think: a dirty, greasy pool of oil. While I don't have to deal with large-and-in-charge frizziness, I can confirm that the whole lifeless and limp look isn't too hot either. I've tried every volume-boosting, root-lifting product out there, but my strands don't stand a chance. In a final effort to understand why my hair goes flat in humidity and learn how to stop it from happening, I turned to celebrity hairstylist and Matrix ambassador Michelle O'Connor. Check out her tips for having a good hair day even when it's humid, ahead.
Why Does Hair Go Flat in Humidity?
Humid, muggy weather can make everything feel icky. The moisture in the air can not only make your skin feel sticky and your makeup melt off, but it can also penetrate your hair cuticle and cause your hair to either poof up or get hella greasy. "Humidity in the air changes the way that the protein bundles are configured and can break them down," says O'Conner. "And when the cuticle gets open or roughed up, it allows moisture into the hair shaft and can cause swelling."
Once the moisture is in the hair shaft, your hair will likely become frizzy or flat. It largely has to do with your hair type and texture. "The more curly the hair is naturally, the more frizzy it will become, whereas straight hair can turn limp and lifeless," says O'Connor. "Fine hair also tends to get weighed down by the extra moisture." She explains that because the shaft of fine hair is more flexible than that of thicker hair, it's more likely to lose volume and go flat to the head.
How to Stop Hair From Falling in Humidity
Tip #1: Use Moisturizing Products
To prevent moisture from penetrating the hair cuticle, your best bet is to ensure that your hair is completely hydrated before heading outside. "Hair that already has lots of moisture in it will have little room for additional outside humidity," says O'Connor. "When the cuticle layer is shut, your hair is balanced and will repel the moisture coming from the air." She suggests looking for humidity-resistant hair-care products, using a leave-conditioner and sealing moisture in with hair oil. We love the Garnier Fructis Anti-Humidity Smoothing Milk and the Matrix Mega Sleek Mega Varnish Serum.
Tip #2: Wash Hair Less Frequently
While logic may tell you that having clean hair is the best way to fight against humidity-induced greasiness, O'Connor disagrees. "Refrain from washing your hair too often because the natural oils from your scalp actually keep your hair the healthiest and most hydrated," she says.
Tip #3: Blow Dry Properly
"If there is dampness still in the hair, the moment you're exposed to humidity, it will encourage limpness," says O'Connor. "Make sure that your hair is dried thoroughly, use a boar-bristle brush and blow dry the hair in the direction of the cuticle." She advises against doing a rough dry. To seal off your blowout use the cold air or your cool shot button as a final touch.
Tip #4: Try a Protective Style
Do you have curly or coily hair? Try a protective style like braids, twists, weaves or wigs during the humid summer months. "These styles not only give your hair a break from the daily rigors, but they can also be a stylish way to help fight against the weather," says O'Connor.
Tip #5: Have Dry Shampoo On-Hand
Despite your best efforts, humidity may still get the best of your hair. That's why O'Connor suggests keeping a dry shampoo or texturizer handy for a midday touch-up. It'll help remove excess moisture and serve as an instant volumizer. Two of our favorites are the Klorane Dry Shampoo With Oat Milk and the L'Oréal Paris Elvive Extraordinary Clay Dry Shampoo.
Photo: Shutterstock, Designer: Hannah Packer
Read more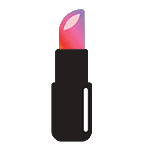 Back to top