You Should Be Cleaning Your Hot Tools — Here's How
September 24, 2021
When it comes to hair products, there are a few items you should be cleaning regularly — like your hair brush, scrunchies and even your hot styling tools. Not only does wiping down your flat iron or curling wand extend the life of the tool, but it also helps your hair stay as healthy as possible. "Cleaning your tools actually prevents leftover product from burning your hair," says Nylza Yepez, stylist at Jenna Perry Hair Studio in New York City. Below, she explains the proper way to clean your hot tools and how often you should in order to keep them in tip-top shape.
How to Clean Hot Tools
Cleaning your hot tools doesn't take much — all you really need is a towel. While your flat iron or curling wand is still hot, wipe it down with a clean, dry towel. "If you wait for your tool to cool off, the hair products you use can dry on it," says Yepez. If that happens, dab a bit of rubbing alcohol on a clean towel and rub it across the build up to help dissolve the leftover product.
How Often You Should Clean Your Hot Tools
There's no timeline for how often you should clean your hot tools, but it doesn't hurt to set a monthly reminder to wipe them down. The best indication that they need to be cleaned is when you start to notice any product buildup, says Yepez. This often looks like brown grime and can prevent your tool from operating at its highest capacity. "If your tool starts to smoke a little bit when it's hot, that's another good way to know it's time to clean it," she adds.
If you are unable to rub off any product build up, it can be a sign that it's time to buy a new tool. Our favorite of the moment is the
L'Oréal Professionnel Steampod
that allows you to style your hair in a variety of ways — from straight to wavy and curly.
Photography: Chaunte Vaughn, Associate Creative Director: Melissa San Vicente-Landestoy, Art Director: Hannah Packer, Associate Director, Creative Production: Alex Friedlander, Associate Creative Producer: Becca Solovay, Associate Content Director: Sarah Ferguson, Makeup Artist: Jonet Williamson, Hair Stylist: Akihisa Yamaguchi, Wardrobe Stylist: Dominick Barcelona, Digital Tech: Erik Dalzen, Photo Assistant: Matt Licari, Model: Sanzeda
Read more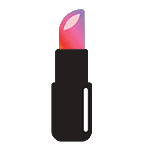 Back to top