This TikTok Hack Will Teach You How to Catfish Your Way to the Perfect Middle Part
October 29, 2021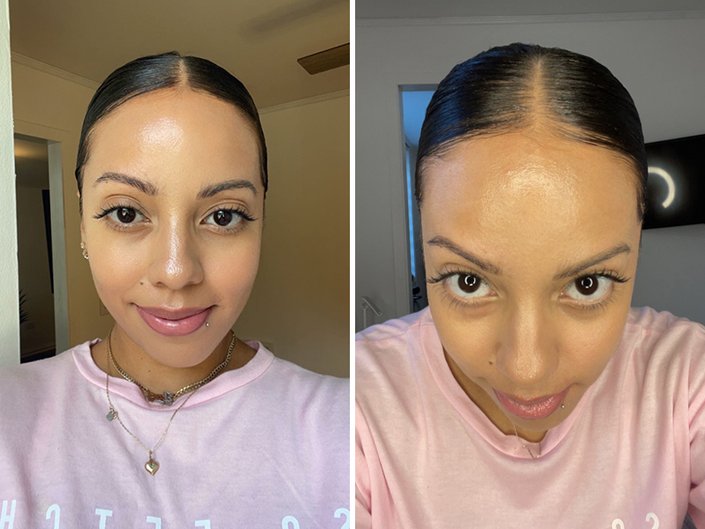 We're not all blessed with glorious hairlines to execute some of the current beauty trends like intricate baby hair designs or a pristine middle part. The latter may seem simple, but if your hairline isn't lush, then creating a severe part will only exaggerate any sparseness. If you're afraid to ditch your side part for a middle part because of this or you just want a clean, crisp line, we found a tutorial that will help you fake it.
"Here's how I catfish the world by drawing on my hairline," captioned @rikkisandhuu on a recent TikTok video. Her clever hack involves a few makeup products (probably already in your beauty arsenal) and the process is oh-so-satisfying to watch. As an avid endorser of the middle part trend who's always looking for ways to perfect mine, I had to try this hack for myself.
How to Fill in Your Hairline With Makeup
TikToker Rikki used four products to achieve her dream middle part: smoothing serum, eyeliner, concealer and brow pomade. To try it myself, I first reached for the Dark and Lovely Blowout Shine Gloss Serum Balm. Ironically, I never really blow out my hair (heat-free styles are my friend!) but this hair styling balm tames my flyaways and frizzies without feeling heavy or sticky. So after using a wide-toothed comb to part my hair and pull it back into a sleek bun, I went over the front of my part with the serum balm using my Baby Tress Edge Styler. A little of this balm goes a long way, too!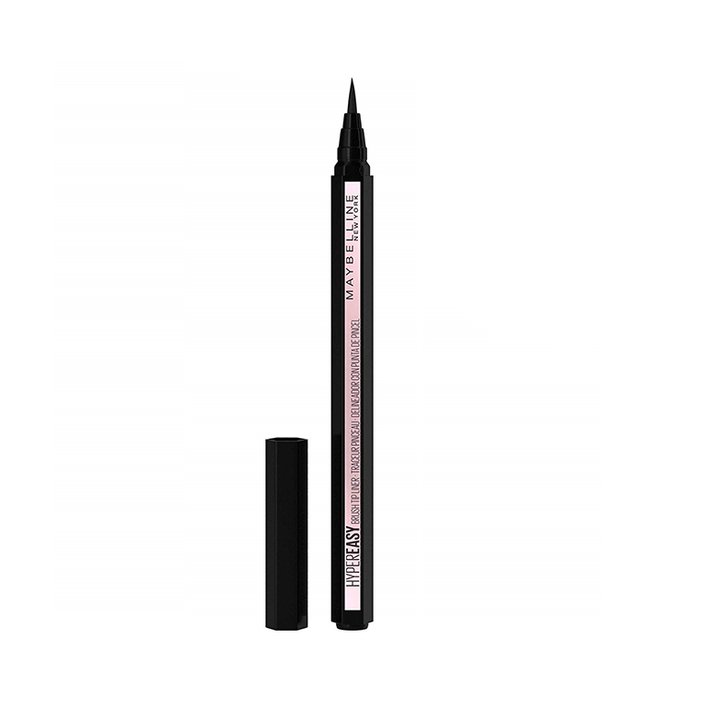 Next, I painted over any sparse areas at the front of my part with the L'Oréal Paris Brow Stylist Frame and Set in Deep Brunette. The angled brush allowed me to be strategic about the placement of the lightweight formula. Then I used the Maybelline New York Hyper Easy Waterproof Liquid Liner In Pitch Black to create hair strokes. The key here is not to be heavy-handed. I went over my part again with the serum balm as shown in the tutorial. Then I dabbed just the tiniest drops of the Lancôme Teint Idole Ultra Wear All Over Concealer, which has a natural matte finish, at the front of my middle part to highlight the center. I then went over the part ever-so-slightly again with the brow pomade and liner just to clean up the line.
My Final Result and Thoughts
I do feel like my "catfished" middle part was slightly more precise than my natural middle part. My natural hairline isn't as sparse as the one in the video, so I don't feel like my results were extreme enough for me to do this whole routine every time I do a middle part. However, on a special occasion when I'm giving my face a full beat, I'd definitely whip out this little trick.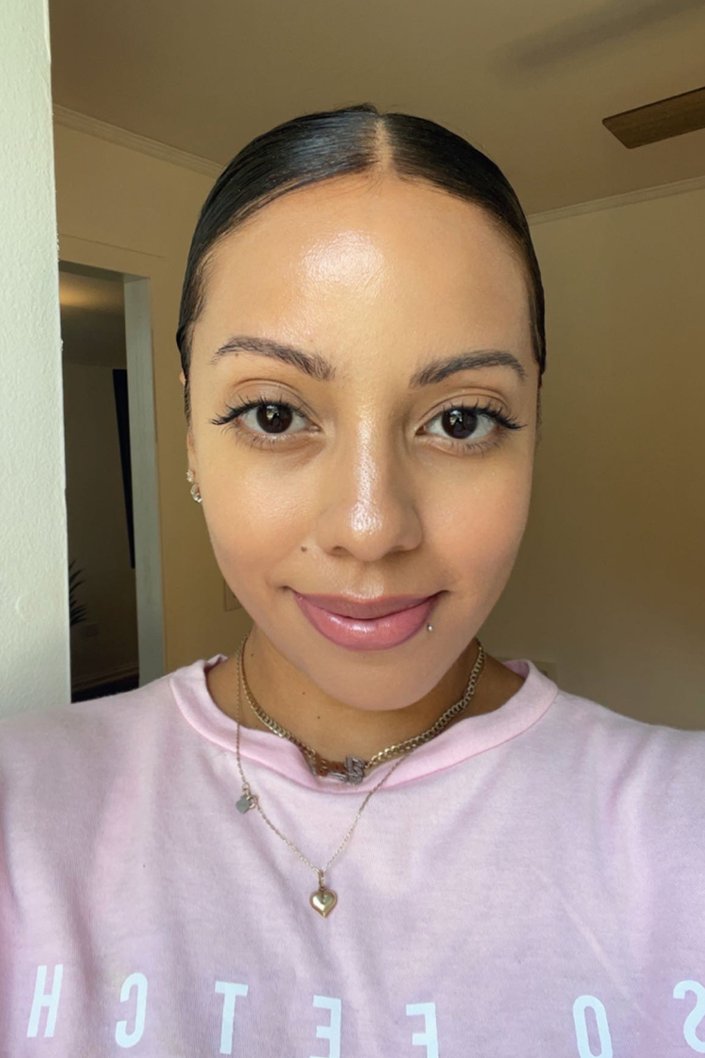 Read more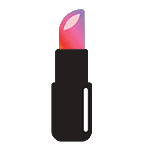 Back to top