Here's How to Organize Hair Tools for Spring Cleaning
March 08, 2021
Is there anything more satisfying than a newly organized vanity? For beauty lovers like us, we vote no. We like to store our everyday cosmetics in clear, stackable containers, our makeup brushes in jars and our nail polish in jewelry hangers. One product category that's tricky to get into an organized state, though? Hair tools. Those long, messy cords don't make things easy. Read on for the clever decluttering ideas, including blow-dryer holders and a curling iron caddy, we found on Instagram, just in time for a thorough spring cleaning.
Create a Dedicated Drawer
If you dream it, you can achieve it. That's what @erin_sunnysideup did to make this dedicated hair tool drawer happen. "I sketched it and bought the metal components, and then my carpenter made it," she explained in the comments on her Instagram post.
Stick 'Em Under the Sink
Lay out a heat-absorbing styling tool mat to place them on when you're done using them and store the length of the cords in a nearby basket or storage container.
Keep Them in Bins
Clea Shearer and Joanna Teplin, also known as The Home Edit, are our decluttering fairy godmothers. The home organizer duo created a silicone hair tool holder to keep irons and wands in place — even when they're hot. It nests securely inside a stackable hair tool bin for optimizing the space you're working with.

Make Use of Cabinet Door Space
Use sturdy double-sided tape (or Command hooks) to adhere a wide bin to the back of your bathroom cabinet. Or just hook an over-the-cabinet basket to the door and you're good to go.
Read more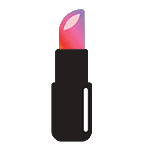 Back to top