How to Make Your Hair Sparkle, Thanks to Glitter Hairspray
August 19, 2022
Glitter has gone mainstream. Maybe it's thanks to popular TV shows or our desire to experience life to its fullest after the past few years, but glitter is no longer reserved for festival season or Halloween — it's now welcomed year round. It's clear that this trend isn't going away anytime soon, so why not add a healthy dose of sparkle to your hair, too?
That's why we spoke to expert hairstylist Adriana Tapia from Pierre Michel Salon in New York to get her must-have glitter hairspray advice. From creating an even application to removing every last sparkle out of your strands, keep scrolling to find out everything you need to know about this fun product.
What's the Best Way to Apply Glitter Hairspray?
Using glitter hairspray might seem intuitive, but there's actually a technique to it to ensure an even application. Tapia recommends holding the bottle six inches away from your head, then lightly spraying the product until you get your desired effect. For example, multiple sweeps of spray will give you a more intense finish, while one sweep of spray will give you a subtle shine. Tapia also suggests moving the can around as you spray so you don't get one area that's super concentrated with glitter. "Spraying too close [to your head] will give you a cluster of glitter instead of a nice, all-over effect," she says.
How Can You Avoid Getting Glitter Everywhere?
Any beauty buff knows that glitter is a notoriously messy texture to work with, so how can you avoid getting it everywhere when it's in spray form? Tapia says it's as simple as placing a towel down on the floor before using the product. If you have a backyard or lawn space, she also recommends taking the spray outside. "Aerosol is hard to contain to one area," she says. "So it's a better idea to go outside and spray."
What Type of Hairstyles Can You Create Using Glitter Hairspray?
While music festivals and themed parties are some of the first events that come to mind where you would use glitter hairspray, Tapia has actually applied the product on clients for other occasions — including weddings! "Glitter spray really brightens up the brides' updos and brings out the sparkle of the veil and gown," she says. But if you're not planning for your big day anytime soon, there are still plenty of occasions to put this hairstyle on lock. Think: glitter roots for a night out dancing, sparkly braids for a sunset park hang, or even a delicate wash of shimmer for a daytime look.
Can You DIY Glitter Hairspray?
Tapia cautions that it's hard to make your own glitter hairspray at home, so it's best to purchase professional-grade sprays. "Glitter will clump up, unlike a pre-mixed product that distributes the glitter evenly," she says. But if you do want to try your hand at DIYing it, purchase a strong-holding hairspray, like the L'Oréal Paris Elnett Satin Hairspray, and your preferred shade of loose glitter — we love the NYX Professional Makeup Metallic Glitter. To apply, simply spray the hairspray bottle where you want the glitter to go, then dip a wide-fanned brush into the loose glitter and lightly tap the brush over the desired area to distribute the glitter.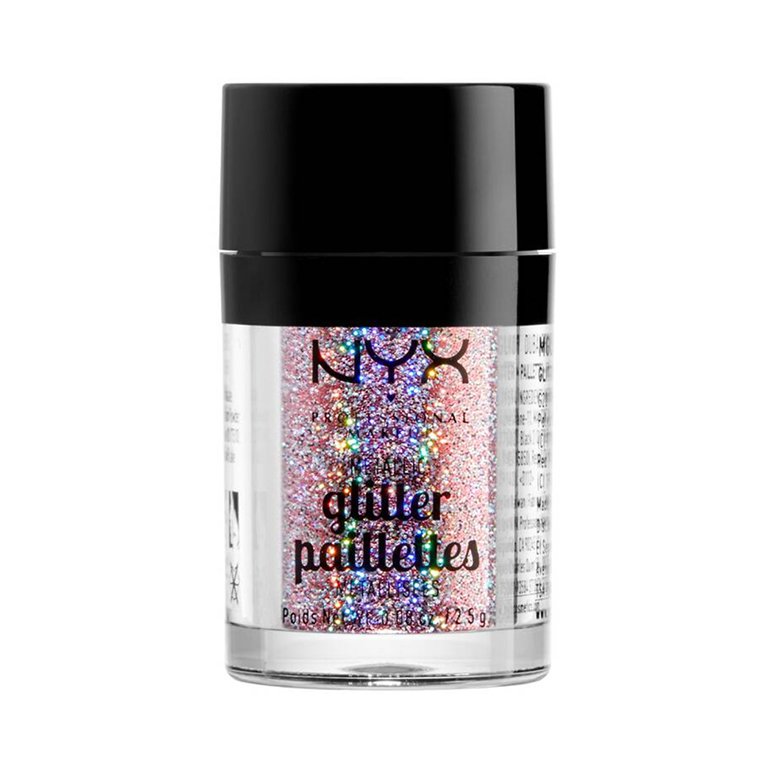 How Do You Get Every Last Sparkle Out of Your Hair?
When using glitter-based beauty products, you tend to find specks of glitter lingering on your face and around your house days later. To get all of the bits of shimmer out of your scalp, Tapia suggests that you brush your hair before showering. Then, when you're in the shower, she recommends using a clarifying shampoo, like the Garnier Pure Reset Clarifying Shampoo, and rinsing through twice. Finish your hair-care routine with a nourishing conditioner, like the Matrix Total Results Moisture Me Rich Conditioner, and you'll step out of the shower feeling refreshed, clean, and sparkle-free.
Photo: Shutterstock
Read more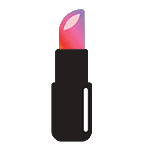 Back to top