How to Use the L'Oréal Professionnel Steampod for Breakage-Free Styling
November 22, 2021
Back in middle school, you'd catch me straightening my thick, curly hair multiple times a week. Fast forward ten or so years, my once thick, luscious mane is now thin and prone to breakage. I'll never know if genetics or over-styling is to blame, but either way, I try to limit my use of hot tools these days. I had to make an exception, however, when L'Oréal Professionnel generously sent me a Steampod, a multi-purpose hair straightener and curling iron powered by steam for less damage. Ahead, I'm sharing my full review.
What Is the L'Oréal Professionnel Steampod?
The Steampod is both a straightener and curling iron tool that uses steam technology to infuse water molecules into your cuticle to style your hair — without ever getting it wet. The packaging says that it works up to two times faster than other hair tools and causes less breakage, thanks to its steam technology and removable comb that gently detangles hair with each pass.
How to Use the L'Oréal Professionnel Steampod
To get the Steampod started, I filled the built-in water tank using the provided bottle and adjusted the heat to my preferred setting. The heating options go as high as 410 degrees, but I decided to keep it on the lowest setting (350 degrees) to minimize any potential damage. Then, once the Steampod started to produce steam, I knew it was time to begin. I opted to straighten my hair — old habits die hard — so, I separated my dry hair into small sections and starting at the roots, passed the Steampod slowly down the lengths. If you were to create waves, though, you'd follow the same steps but you would wrap a section of hair around the tool and slowly rotate it.
My Experience With the L'Oréal Professionnel Steampod
If I'm being honest, I rarely ever straighten my hair anymore out of fear that I'm damaging it, but with the unique steam technology, I was hopeful that the Steampod would be able to style my hair without causing a ton of breakage. I was right. After I used it for the first time, I didn't feel like my hair was breaking off in pieces all over the bathroom floor and my hair felt silky and smooth rather than dry and brittle. Plus, the use of steam to style dry hair without getting it wet felt like a cool science experiment. While I won't be using it every day, I'll be keeping the Steampod handy so I can style my hair with peace of mind next time I have a special event.
Read more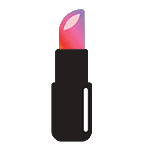 Back to top