6 On-Trend Ways to Wear Pigtails Now
November 17, 2021
In the world of hair, the latest style making a comeback is pigtails. These aren't pigtails like you remember them during your school days, though. The styles popping up on social media are elevated and feature twists on the classic look. Think: embellishments, braids and sleek baby hairs. We've dubbed them "big girl" pigtails because, well, they're grown-up versions of the style. We've rounded up a few of our favorites from influencers on Instagram to inspire you to try the trend below.
Braided Pigtails With a '90s Twist
These pigtails take a page right out of Britney Spears' "Hit Me Baby, One More Time" video. The key is pulling two strands out from the front to give it that '90s nostalgia.
Barbie-Style Pigtails With Extensions
It's true — high pigtails may give you a child-like feel, but add extensions and mega-volume with a blow dryer for an instant glam effect.
Pigtails With Voluminous Curls
These pigtails are high on the head and have plenty of curls for a va-va-voom effect. Use a curling iron to achieve tight curls and then use fingers to separate them.
Bubble Pigtails With a Touch of Glam
You'll need rubber bands close to your hair color to create the bubble effect on these pigtails. Style your baby hairs to perfection, then add pearls, crystals or other gemstones along your hairline using lash glue to hold them in place.
Low-Maintenance Pigtails
If you're not skilled when it comes to hairstyling, this style requires the least amount of effort from the bunch. Snatch sleek strands back into two low loose braids, making sure to give them an undone feel. You're not looking for perfection here!
Read more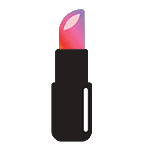 Back to top