How to Give Your Hair a Quick Fix on the Go This Summer
July 21, 2020
In the summer, we pretty much don't go anywhere without a setting spray, oil-blotting sheets and a concealer or powder in case we need a midday makeup touch-up. But when our hair falls flat or gets frizzy and needs a midday touch-up on the go, all we typically have to work with is a hair tie. If you can relate, there are ways that you can give your hair a quick fix with minimal effort and without having to lug around an arsenal of products. Here, celebrity stylist Ryan Richman shares his tips.
How to Touch Up Your Hair If It Gets Frizzy Midday
"I recommend staying away from alcohol-based products like hairsprays," says Richman. "Hairspray may hold flyaways in place momentarily, but it will eventually make the problem worse by drying out your hair." Instead, he suggests keeping an oil-based wax or pomade handy for touch-ups. Richman likes the Monat Restyle Instant Sculpting Taffy for this. "The oil will penetrate the hair and lay down the flyaways without leaving the hair feeling crunchy and stiff," he explains. "Rub a small amount between your palms and distribute evenly throughout your style."
If you don't want to keep your hair down, pull it up into a top knot and use the pomade to tame any flyaways. "Use a piece of fabric or a scrunchy to add a little style to your top knot," says Richman.
How to Touch Up Your Hair If It Falls Flat or Gets Greasy Midday
Heat and humidity can make some people's hair puff up and get frizzy and others' fall flat and get oily. If the latter sounds like you, Richman recommends using dry shampoo for quick refreshes. "Focus at the root to extend your style and absorb oil. It will also add volume and texture," he says. Keep a bottle of the Garnier Fructis Invisible Dry Shampoo in your beach bag or car. For a product that'll fit in smaller purses, we like the Kérastase Fresh Affair Travel Size Dry Shampoo.
If you wear a side part, a simple styling trick is to spray the dry shampoo into your roots and switch your part to the opposite side. "Your hair will automatically have a lot more volume just by moving your part from one side to the other," says Richman.
"Another option is to use a small mixed-bristle brush to distribute your natural oils from scalp to ends," he says. "Then use an elastic to create a sleek low ponytail."
Read more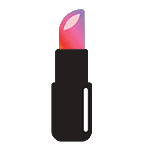 Back to top