This Celeb Hairstylist's Hack Will Make Your Ponytail Look Thicker
April 08, 2022
What's better than a hair hack? I'm talking about simple, easy-to-follow hair hacks that require nothing but your hair and a few items you've already got on hand — using household items to style your hair overnight.
When this hack from celebrity hairstylist Chris Appleton popped up on my Instagram feed, I couldn't help but watch in awe as he used two hair elastics to elevate his model's ponytail and make it look two times thicker. If you, like me, are always looking for ways to make your fine hair appear fuller, I suggest you keep scrolling to find out how exactly to do the hack on your own.
In the video, Appleton explains how to thicken the look of your ponytail in three easy steps. Follow along as we break it down, below.
STEP 1: Split Your Hair in Two
After getting your two hair ties ready, Appleton says to split your hair into two sections — a top part and a bottom part.
STEP 2: Secure Your First Pony
Using one of the hair elastics, secure the top half of your hair in a high ponytail.
STEP 3: Split Again and Style
Split the bottom part of the hair into two and bring the pieces up to where you've secured the high ponytail. Take your second elastic and tie those two pieces onto the original ponytail. "This makes you look like you've got double the amount of hair," Appleton explains.
To make your perfect ponytail look even fuller, I suggest adding texture using the
Garnier Fructis Texture Tease Dry Touch Finishing Spray
. It adds the appearance of volume and body without making strands feel sticky, stiff or weighed down.
Read more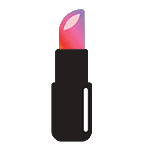 Back to top