3 Simple Yet Chic Middle Part Hairstyles
June 17, 2021
Middle part hairstyles are in, and according to Gen Z, they're here to stay. If you're more accustomed to sporting a side part, or you simply want some guidance on how to wear your hair with a middle part, you've come to the right place. We consulted with Matrix's artistic director, Nick Stenson, for tips and tricks for achieving three simple middle part hairstyles. Before you attempt them, check out our article on how to transition to a middle part, so you can ensure you'll see the best possible results with these styles.
Beachy Waves
Beachy waves are a classic, romantic hairstyle that are extremely versatile and easy to achieve. While you can certainly rock beachy waves with a side part, opting for a middle part allows the waves to beautifully frame your face. "To accentuate waves around the face, be sure to direct hair out in front of the face when you are creating waves,"says Stenson. "This will allow for more of a swept and soft look in the final result." To ensure the waves look loose and natural rather than too tightly coiled, Stenson advises using larger sections of hair when curling. "If you normally use a 1" section, try a 2" section for a softer effect," he says. He also recommends using a larger curling wand to achieve a loose look. Remember to always use a heat protectant before styling, like the L'Oréal Paris Elvive Dream Lengths Heat Slayer Pre-Iron Spray Leave-In which protects against heat up to 450 degrees.
Slick Bun
A slicked-back bun (or ponytail) is a classic style that's perfect for getting your hair out of your face while still looking ultra-polished and put together. You can elevate a traditional bun by creating it with a middle part. To keep your middle part intact while creating the bun Stenson says, "Section out two small triangles on either side of the part to separate the fringe hair from the rest of the ponytail. Once the ponytail is brushed straight back and secured, the triangle sections should be combed horizontally around the head and added to the pony." If you're aiming to create a bun rather than a ponytail, simply follow his steps and then wrap your hair around the elastic and secure it with another elastic or bobby pins to keep the bun in place. To tame flyaways and give your style a sleek appearance, apply a few drops of the Matrix Total Results Mega Sleek Mega Varnish serum to your palms and smooth onto the hair.
Half-Up Pigtails
If you're looking for a simple hairstyle with a unique twist, try out this half-up pigtail look. It's easy to achieve but it has a fun, eye-catching component to it. When recreating this style, Stenson recommends that you section out the upper portion of hair on each side before pulling it back to ensure an even finish. If you're not sure where to place the pigtails, he says, "High placement of the pigtails that aligns with the cheekbones diagonally is generally a very complementary angle for the face. A good rule of thumb is the higher the placement, the more playful the look." If you want to add some volume to your crown as well as remove any excess oil at your scalp, spray a bit of the Garnier Fructis Invisible Dry Shampoo at your roots prior to styling. To add shine and tame any frizz to the lengths of your hair, apply a few drops of the Kérastase LHuile Original Hair Oil to your ends.
Photo: Aurora Lovestrand, @roralovestrand
Read more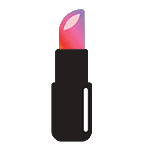 Back to top