How to Cut Your Own Bangs Without Messing Them Up
April 07, 2020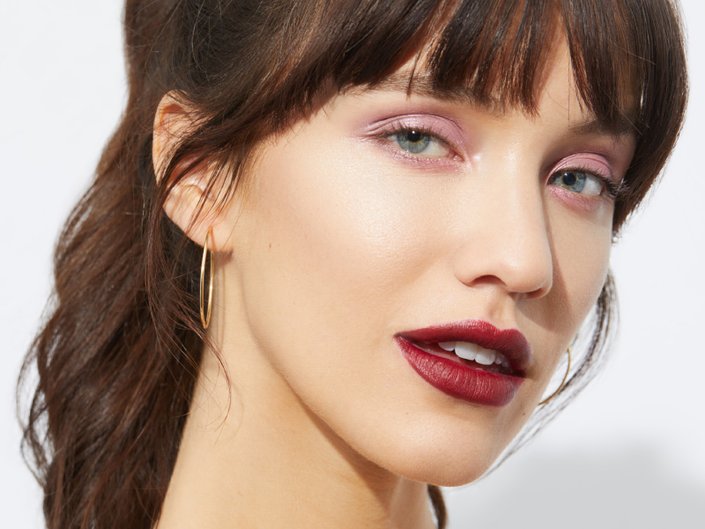 If your bangs are now covering your eyes or your split ends are out of control, you might be tempted to pick up the scissors yourself. But one wrong move while cutting your bangs and they can go from fashion-forward to botched in a matter of seconds. If you're in dire need of a trim, however, we're here to help. We spoke to celebrity hairstylist Katie Cartwright about how to trim your bangs at home without seriously messing 'em up. Read on for her top tips.
TIP #1: Style Your Hair First
Shower, blow dry and style your hair before going anywhere near scissors. "Wet hair springs up as it dries," says Cartwright. She explains that if you're cutting your bangs in a damp state, you may end up with bangs that are shorter than you intended. Your bangs should be styled so you can see how they actually lay on your forehead during the day-to-day.
TIP #2: Select Your Scissors Carefully
Put down the kitchen scissors! "It's really important to have a pair of sharp, professional hair cutting scissors," says Cartwright. "Cutting with a dull blade can cause jagged ends and, as a result, split ends." Use the wrong set of shears and the next time you see your stylist, they'll have to cut off more hair to remedy dead ends.
TIP #3: Separate Your Bangs
Once your hair is styled, make sure to section out your bangs so you have a clear view of where you need to cut. "To find your bangs section, place a comb on the top of the head and brush down," says Cartwright. "Where the comb starts to round off is where your bangs should start." Then, create a triangle at the top front of your head where your bangs start and clip the rest of your hair behind your ears.
Tip #4: Decide on Your Length
Before snipping away, it's important to get a gauge of how much hair you'll be cutting off. First, with a fine tooth comb, smooth down your bangs. "Then, place your hair between your index and middle finger and with light tension, move your fingers down to just above your desired length," says Cartwright. "Your finger's angle should follow the angle of your bangs."
Tip #5: Snip Away
The moment you've all been waiting for: actually trimming your bangs. Dun, dun, dun. With your fingers still in place from the step before, you're going to pick up your sheers and start cutting into the hair using a technique called point cutting. "Holding the scissors vertical and at a slight angle, cut up and into the hair," says Cartwright. "Follow the shape that is already in the hair and use it as your guide." She adds that it's best to start small. You can always go back and trim your bangs a little more, but growing them back takes time.
Tip #6: Re-Style
Once you're happy with how your bangs look, double check that they're balanced on both sides. Then, pick up your blow dryer and re-style them to get body and volume. We like to finish off with a high-shine hair serum like the Garnier Fructis Sleek & Shine Anti-Frizz Serum.
Read more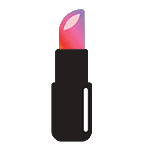 Back to top