Chopping Off Your Hair? Here's How to Donate It
December 14, 2020
With the new year around the corner, it's time to set some beauty resolutions for 2021. Maybe you'll strive to start applying makeup every day once again (even if you're working from home), rock a bold lip more often or, if you're like Makeup.com creative director Melissa San Vicente-Landestoy, you'll decide to chop off your hair and donate it to a good cause. If you're considering the latter, make sure to read ahead because, with the help of hairstylist Jasmine Burnside, we're breaking down everything you need to know about donating your hair.
Tip 1: Make Sure You Meet the Requirements
Before heading to the salon, make sure you meet the requirements for donation. While the rules vary slightly depending on the charity you choose, there are some fairly standard guidelines to follow. "Most organizations want 12 inches or more of hair below the ponytail so they have more to work with and utilize," says Burnside. "No organization accepts color-treated hair either." To be a candidate you either need to grow out your color-treated hair or have never colored it before. (Note: gray hair is accepted.)
Tip 2: Go in With Clean, Dry Hair
Typically, you may go to the salon with greasy, dirty hair. They're washing it anyway, right? But if you plan on donating, make sure to show up to your appointment with freshly-washed hair. "You want it to be packed cleanly in the bag you donate," says Burnside.
Tip 3: Section and Cut
When donating your hair, the organization will typically ask that the hair is separated into four to six bundles. Burnside suggests parting the hair down the center, separating in front of and behind the ear and then securing sections with a tight elastic. "If you don't section it into quadrants, there are too many disparities in length," she says. "The hair ties also keep every section nice, tidy and organized."
This process may seem easy to DIY, but we strongly encourage you to make an appointment with a professional instead. "You want someone experienced in sectioning and cutting the hair precisely because if you only have 12 inches to give, you want to make sure you're not wasting it," says Burnside.
Tip 4: Package and Ship
Once your hair is cut and sectioned, it's time to send it off. "Most charities prefer a clear, sealed zipperbag, but make sure to check the website for a list of requirements." If you're not sure which organization to donate to, check out Wigs for Kids, Locks of Love or Hair We Share.
Photo: Melissa San Vicente-Landestoy
Read more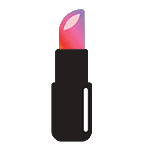 Back to top