Beauty Q&A: What Is a Calligraphy Haircut?
November 11, 2020
Have you ever wondered how the models in hair commercials get their gorgeous, flowing and

voluminous hair

? Well, chances are it's the result of a

great haircut

. Don't get me wrong,

products and styling tools

certainly help but a good haircut is the foundation. If you're looking to achieve a beautiful bounce and hair that cascades with every step, a calligraphy haircut is the way to go. It's an innovative way of cutting hair that involves cutting with a tool called a calligraphy pen instead of scissors. And as someone who recently got the haircut, I can attest to the fact that the results will make you feel like you just stepped out of your own hair commercial. Keep reading for everything you need to know about calligraphy haircuts.
What is a calligraphy haircut?
A calligraphy haircut differs from a traditional haircut because it utilizes different tools and techniques to cut the hair. Hairstylist Frank Brormann first used this cutting style in Germany. Instead of using scissors to cut the hair, it requires a calligraphy pen, which is a sleek metal tool that is held like a paintbrush. "We use a calligraphy pen with a flat blade that cuts the hair at a 21-degree angle," says
Maureen Doyle
, gold-certified calligraphy artist at
Beauty x Mark Salon
in Bellmore, New York. "This allows each and every strand of hair to be cut on a diagonal, giving it seamless movement and bounce."
How does a calligraphy haircut differ from a regular haircut?
Aside from the tools and techniques, a calligraphy haircut gives your hair a different look and feel. "Because the hair is cut on a diagonal, the hair grows back softer and you are able to get an extra week or two between cuts," says Doyle.
What's the process of getting a calligraphy haircut?
At Doyle's salon, the process of doing a calligraphy cut starts out with a
Kérastase Ritual Treatment
to treat your top two hair concerns. Every time a stylist does a calligraphy haircut, a new blade is used, and when the actual cutting begins, it's done in small sections. The stylist will also ask you to change positions throughout the haircut instead of turning your head, so that they can cut the hair in the natural direction that your hair lays. Once the cut is finished, the treatment is rinsed out and the cut is completed with a blow dry.
What hair types should get a calligraphy haircut?
"All hair types can benefit from a calligraphy cut," says Doyle. Whether you're someone who has fine hair and needs more volume or you're looking to enhance your curls, the shapes you can create are endless, she explains.
Where can you get a calligraphy haircut?
Not all hair stylists offer calligraphy cuts. In fact, you have to become certified to give these haircuts by attending several workshops and courses. "There are three different pen levels depending on your experience — black, silver and gold," says Doyle. If you're looking to get a calligraphy cut, make sure to verify with the salon that the service is offered before booking your appointment.
Photo: Genesis Rivas, Design: Hannah Packer
Read more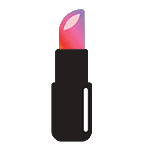 Back to top